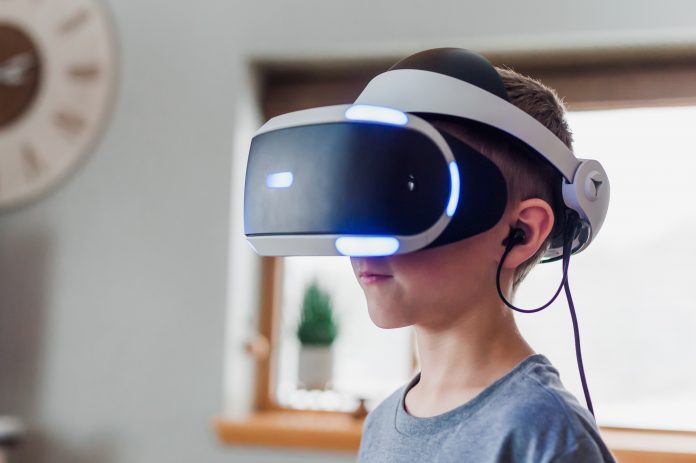 Ok, I'm reluctantly ready to admit that VR is about to have its big moment. It's impossible to ignore that Meta (formerly Facebook) and Mark Zuckerberg's ploughing forward with VR is dragging the entire industry with it. Even I'm reluctantly thinking about grabbing an Oculus, my only hang-up being that I deleted Facebook and WhatsApp last year. So much more palatable for me is PSVR, the virtual reality headset for Sony's PlayStation. The Japanese games console giant has just announced PSVR 2 and here's what you need to know.
What Is PSVR?
PSVR stands for PlayStation Virtual Reality. PSVR refers to both the physical headset you wear to immerse yourself in virtual reality games and the eco-system of games and controllers that go with it. It was back in 2016 when Sony launched PSVR here in Ireland and now nearly six years later it's getting a refresh.
What Is PSVR 2?
PSVR 2 is the second generation of PlayStation Virtual Reality. More importantly, it's the first that will be built especially for the PlayStation 5. In a blog post published today, Hideaki Nishino, Senior Vice President at Sony for Platform Experience, announced the new name, PlayStation VR2, a new VR controller and confirmed some new games too.
The New PlayStation VR 2 Headset
I came close to buying a PSVR headset a few times but kept telling myself I should wait for the PSVR 2. The original PSVR was built for the older PlayStation, so what's the point I feel that's going to pay off as the new specs are impressive.
More Immersive
Nothing destroys a VR experience more than low-grade and laggy visuals. Not something the previous PSVR suffered from, but if it happens it can literally make you feel sick. The flip side is that great graphics and display setups can be insanely immersive. PSVR 2 will offer 4K HDR viewing on an OLED display with a resolution of 2000 x 2040 per eye at either a 90Hz or 120Hz refresh rate.
From a standing position, you'll have a 110-degree field of view with eye-tracking technology promising a mega smooth experience. The eye-tracking also doubles up as a game controller to a certain extent. With a glance, you'll be able to move your in-game character slightly.
Adding to your immersive experience is 3D audio too. So just start thinking Resident Evil but you're really there. Terrifying.
Single Cable Connection And No External Camera Needed
PSVR 2 will remove two of the annoying factors from the original PSVR. You'll now be able to connect with just one USB-C cable. Also, no longer will there be a need for an external camera sitting atop your TV. PSVR 2 will have headset-based cameras tracking the room around you to calculate your movements.
This is a clever bit of progress, showing Sony understands that removing barriers to regular use is important for PSVR 2 to gain momentum.
PSVR 2 Headset Specs
Display method​
OLED
Panel resolution​
2000 x 2040 per eye
Panel refresh rate​
90Hz, 120Hz
Lens separation​
Adjustable
Field of View​
Approx. 110 degrees
Sensors​
Motion Sensor: Six-axis motion sensing system (three-axis gyroscope, three-axis accelerometer)​
Attachment Sensor: IR Proximity sensor
Cameras​
4 cameras for headset and controller tracking​IR camera for eye tracking per eye
Feedback​
Vibration on headset
Communication​ with PS5
USB Type-C®
Audio​
Input: Built-in microphone​Output: Stereo headphone jack
The New PlayStation VR 2 Controller
Alongside additional control from eye-tracking, Sony confirmed there will be an all-new PSVR 2 controller too. This will be called the PlayStation VR2 Sense controller. This isn't particularly breaking news given Sony announced quite a lot about the controllers already last year.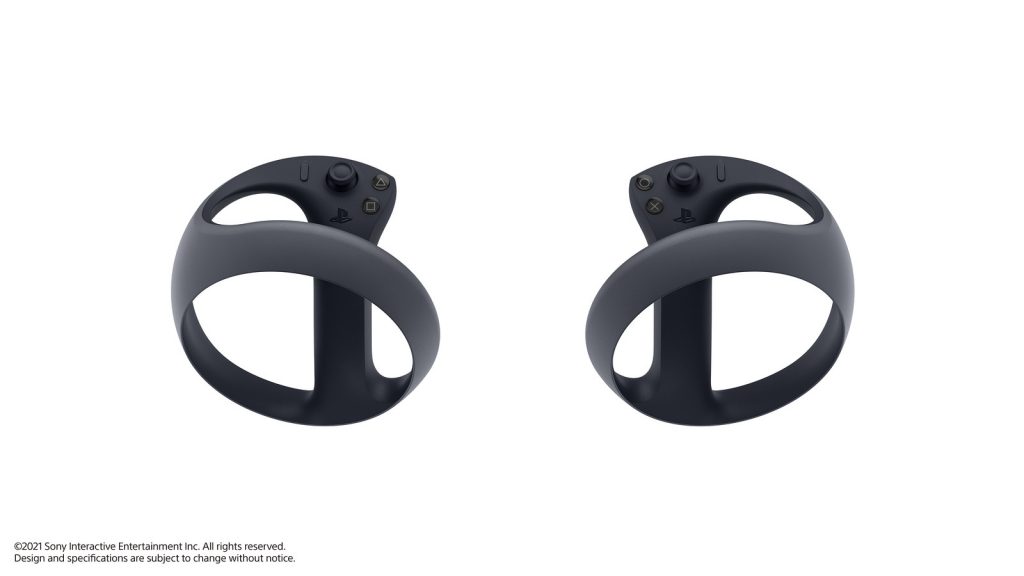 Adaptive Triggers
One of the best features of the PS5 controller is the Adaptive Triggers. This technology translates push pressure into your game while also adding resistance based on the task. While they add plenty to games like Spider-man, they promise to bring next-level immersion to PSVR 2. In theory, you could play a VR shooting game where guns or different weapon categories have different resistances.
Haptic Feedback
As you explore the word or take hits in combat, the action you're seeing will be translated into vibrations on the controller. Again, this is all about adding to the immersive nature of PSVR 2.
Finger Touch Detection
How popular this grows will depend on the gaming developers, but it's potentially powerful. The new PSVR 2 controllers will be able to detect where your digits are without contact. This paves the way for more natural, gesture-based, control.
The controller will also be directly tracked by the PSVR 2 headset.
Buttons And Sticks
On the left controller, you'll find one analogue stick, triangle and square buttons, a "grip" button, also known as "L1" button, trigger button, or "L2" button and Create button. The right controller contains one analogue stick, the cross or "X" button along with the circle buttons, a "grip" or "R1" button, trigger or "R2" and an Options button. The "grip" buttons can be used to pick up in-game objects and take on an important role in VR.
PSVR 2 Controller Specs
Buttons​
[Right]​
PS button, Options button, Action buttons (Circle / Cross), R1 button, R2 button, Right Stick / R3 button
​[Left]​
PS button, Create button, Action buttons (Triangle / Square), L1 button, L2 button, Left Stick / L3 button
Sensing/ Tracking
Motion Sensor: Six-axis motion sensing system (three-axis gyroscope + three-axis accelerometer)
Capacitive Sensor: Finger Touch DetectionIR LED: Position Tracking
Feedback ​
Trigger Effect (on R2/L2 button), Haptic Feedback (by single actuator per unit)
Port
USB Type-C® Port
Communication​
Bluetooth® Ver5.1​
Battery​
Type: Built-in Lithium-ion Rechargeable Battery​
PSVR 2 Games
It's still quite early in the release news rollout of PSVR 2 but Sony has confirmed some games that will feature first on next-gen console VR. The much anticipated February release of "Horizon: Call of the Mountain" will also be getting a full PSVR 2 rebuild. That's the entire game, reimagined for the world of VR.
 The brief demo at the end of this clip might just suggest how early we are in the release cycle of PSVR 2.
PSVR 2 Release Date In Ireland
And now for the sad bit. PSVR 2 still doesn't have an official release date. It does, however, become increasingly apparent PSVR 2 will launch in 2022, likely before Christmas. As I said at the outset, VR is just about to have its moment and I don't think Sony will want to miss the wave.
I'd hope that this means a 2022 launch date for PSVR 2 in Ireland too along with being hopeful that PSVR 2 won't hit the same supply chain issues as the PS5 console.
For now, that's all we know. I have loads of questions. I'm particularly interested to see if Meta/Facebook will cross into Sony's realm and vice versa. Meta has no interest in selling hardware but it needs people with VR headsets. It would make sense for there to be some sort of cross over. I could see people doing some work in VR in the next few years and there's no reason your PS5 can't help be a work tool as well as your place to destress afterwards!