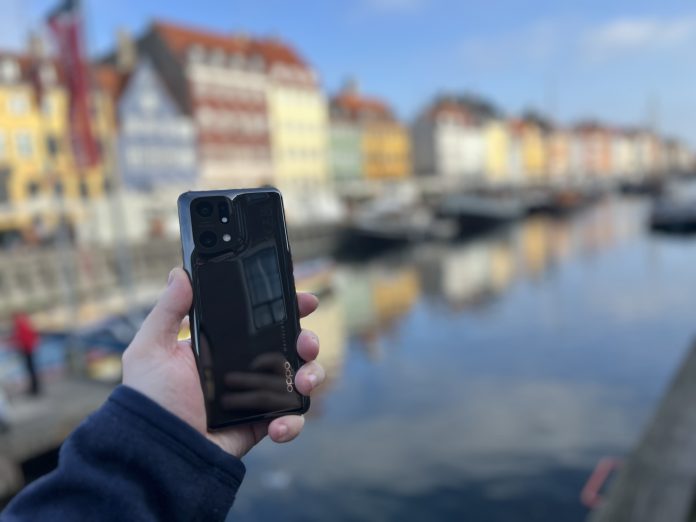 Not too long ago, I looked with envy towards the UK phone market. One of the big reasons was OPPO. Today, OPPO is available on the Irish. market too. They've launched several phones across the mid-range and flagship level. I've had a few in my pocket, but are they worth buying? I tested out the OPPO Find X5 Pro recently. While it's no great departure from its predecessor, it's a great phone.
OPPO Find X5 Pro Design
At a glance, the OPPO Find X5 Pro is visually very similar to the Find X3 Pro. Yes, that is the phone that came before. They skipped the four. But this phone looks nice and feels great in the hand. This is thanks to the single-piece flowing form of the rear body. While the design isn't new for OPPO, it's still quite unique in the phone market. The layout is different to fit a different camera setup, but the ultimate design principle remains. And I like it.
I thought I had one rather large criticism of the Find X5 Pro and it was going to come in the screen department.
OPPO Find X5 Pro Display
Everything here is more or less as it was on the previous OPPO flagship. That's good news. It's a solid 6.7-inch AMOLED display. After some very brief usage, I thought the screen itself got scratched very. I couldn't remember scratching a display so quickly before.
Fortunately, what I initially didn't realise was that the phone came with a screen protector. It's really easy to scratch that protector and scare yourself. But it's easy to peel off and you're left with a perfect display again.
I gave myself a small heart attack with those scratches. But it's a bad news story turned good.
OPPO Find X5 Pro Battery
The battery life of the Find X5 Pro is great. I couldn't imagine many people not getting a full day or more from the phone. Once again, OPPO shifts the conversation way from battery life to charging speed. I get why they do this.
OPPO's charger, which is included in the box, will bring your empty phone to 50% battery in just 12 minutes. That's not just marketing spiel. I've seen it working.
This means the OPPO battery is not only good enough for a day, but if you find yourself low on power, a quick pit stop will get you back up and running again.
OPPO Find X5 Pro Camera
We've reached the chef's kiss part of the review. OPPO has gone big with marketing in two areas this year. First is sponsoring the Champions League. Second is the camera of this phone. OPPO has teamed up with Hasselblad in an approach I like. Huawei had Leica back in the day to help steer with years of photography experience. Hasselblad but the first cameras on the moon, which is pretty impressive. They're a Swedish company, but the closest I could get for some testing was Denmark.
Here are some shots I took in Copenhagen, comparing with the iPhone 13 Pro Max.
As you can see the primary camera on the OPPO is fantastic. Once you get into the zoom lenses it does deteriate slightly. But in all honesty, from all the shooting of images I do on mobile, I use Portrait and standard; rarely zoom.
The selfie camera is just ok, but if it's a great primary camera you're mainly after, the Find X5 Pro will not disappoint.
Is the OPPO Find X5 Pro Worth Buying?
I say one thing a lot lately. Phones got boring. The OPPO Find X5 Pro could fall into that category given the similarities to the Find X3 Pro. But OPPO has done enough here to catch up to their competition. If it's upgrade time for you, you're an Android fan and you really just want a great camera, the OPPO Find X5 Pro is a great purchase.