I've been on a bit of a journey with smartphones lately, testing all sorts of shapes and sizes. What I've discovered is that I tend to prefer smaller phones now. This is mainly down to them being lighter and easier to operate one-handed. That's why I was interested to test-drive the new OPPO Find X3 Pro. On paper, it's big but it's relatively light. After a few weeks with my SIM-card in the new OPPO phone, here's what I think about a very nice smartphone.
Say Hello To OPPO
If you want to learn more about OPPO before you make a decision, I'd recommend you read my other article that looks in-depth at the Chinese technology manufacturer. Over the past few years, OPPO has left the relative comfort of the Chinese smartphone market to test the waters of Europe. After a particularly big, and successful, push in the UK, they finally landed in Ireland mid-last year. The Irish launch was just in time for the OPPO Reno Series to hit our shelves to modest fanfare.
But don't let that quiet introduction to the market decide you. OPPO creates smartphones that challenge norms and push design boundaries. Their phones remind me a lot of Huawei and the high success they enjoyed with phones like the P20 Pro and P30 Pro before the unfortunate US-Google ban.
If that's weighing on your mind, let me address it immediately. There are no problems with OPPO and Google, nor is it predicted that there will be. Remember, even when the Huawei problems began to arise, phones like the P30 Pro which already had Android were unaffected. You can buy OPPO phones with no concerns over that whole Android thing.
The real question is, should you buy their new flagship OPPO Find X3 Pro.
OPPO Find X3 Pro
The Find series of smartphones is OPPOs big flagship range. This is where you'll find their biggest and best innovation both in terms of tech and design. One of the most memorable phone designs of recent memory was the OPPO Find X which had a full sliding chassis hiding the camera on the rear.
The OPPO Find X3 Pro lives up to the hype too, delivering loads of great innovation and features to justify you handing over your hard-earned cash.
What's In The Box
What you get in the box is often a bit of a dull affair, but these days it's a little more interesting.
The Charger: 65W SuperVOOC Flash Charge
First of all, companies like Apple and Samsung now ship their flagship smartphones without a power-brick in the box. There's some debate over the motives behind the removal of chargers from your new smartphone, but it's not something you've got to worry about with the OPPO. In fact, one of the highlights of this whole phone is the charger you get.
In the box of your new Find X3 Pro you'll get what OPPO refers to as a 65W SuperVOOC Flash Charger. This will charge your phone so fast you can actually see it flying along.
I've seen fairly fast charging before, but this really is incredible pace. For the few weeks I was using the Find X3 Pro, I did feel like the battery life wasn't as impressive as some other phones, like the Huawei P40 Pro. But the big benefit for the Find X3 Pro is that it's sacrificing that battery power to make the phone lighter. More on that later.
The important thing to note from this part of the review, is that you get a great 65w fast charger in the box with both power brick and cable. You'll need to have both for the best charging experience.
A Really Nice Case
While one trend has been to remove chargers from the box, many manufacturers have started adding cheap protective cases with new phones. These are usually TPU (Thermoplastic Polyurethanes) cases. Transparent and super-cheap looking things that are purely designed to protect your phone if you were to hop it off the ground.
The OPPO Find X3 Pro actually includes a case that I wouldn't be mortified to be seen with. Actually, quite the opposite. The case included with your new OPPO phone is so nice I personally wouldn't go buy another case at all. This is great news given that finding cases for OPPO in Ireland can be tricky, purely down to them being a relative new phone maker on the market here.
Also in the box is a decent, but not amazing, pair of wired USB-C earphones. Nice that you get these because, as is a bit of a norm these days, there is no port for 3.5mm audio accessories.
Phone Design
I mentioned that the OPPO Find Series is where the company's designers and engineers get free roam to really push the envelope. The Find X3 Pro is a unique looking phone, clearly born from a company trying to push boundaries. One look at the phone, particularly with the case off shows you just how unique the Find X3 Pro is.
The most striking element of the design, at least visually is the "fluid" casing which flows over the camera. Typically, manufacturer sit the camera into the body, whereas OPPO has created a single unit. While the look is unique, the result is also a sealed smartphone with an IP68 water and dust rating.
Flip the phone over and there's nothing especially worthy of note. Keeping in with the liquid motif, the display flows over the phone's edges with a narrow black bezel visible on the forehead and chin of the phone. You'll spot a small speaker at the top here too, so no in-screen speaker which features with the competition and is really a matter of personal taste.
The display is home to an in-screen fingerprint reader and a cut-out selfie camera. Another added bonus is that the phone comes with a screen protector already applied. Combined with the free case and the overall design of the phone, the Find X3 Pro is incredibly comfortable to hold.
I've also been testing the Samsung Galaxy S21 Ultra at the moment. While that review isn't quite finished yet, one thing I will say is that the S21 Ultra is a massive, unwieldy phone. Owning to great design and the reduced battery capacity, the Find X3 Pro is, for its size, a remarkably light and easy to handle the phone. Weighing in at just 193g, it easily beats the S21 Ultra (227g) and Huawei P40 Pro (209g). If you want lighter, you'll need to look at the Samsung Galaxy S21 or iPhone 12 which are both the guts of 30g lighter.
I've mentioned the battery quite a bit so far, so let's take a closer look.
The Battery
I've mentioned the reduced battery capacity a few times, but I really have to add some context to that statement. The OPPO Find X3 Pro has a 4500 mAh battery, which is by flagship standards – average. On paper, it beats the Huawei P40 Pros 4200 mAh, but in reality, Huawei's smart power management means a better battery experience. Typically, I was just about getting a day from the Find X3 Pro when testing it. Even the iPhone 12 that I'm testing feels like the power management just isn't quite there for OPPO. But this isn't a problem to be honest.
It all comes back to the 65W SuperVOOC charger. What ever OPPO has done to shave weight off this phone does seem to have done something to their power management. But with a charger as impressive as the one you get in the box, that just doesn't matter. Pop this phone on charge for just 10 minutes and you will be left with 40% battery from nothing.
Smartphones are a world of compromises these days. Each manufacturer is quickly learning that they need to cut out their own niche instead of just packing phones full of every spec. Big screen, powerful and light is what OPPO went for here, and it really works out for them.
Camera
This is the second smartphone I've tested from OPPO, the first being the Reno4 Pro 5G. While this is an impressive smartphone capable of impressing in a new market, one area marked "could improve" was the camera. While impressive, it simply could have been better.
As you might expect, the Find X3 Pro camera is a step up and very much worthy of the flagship title. Without wanting to take it easy on OPPO I put it up against the Samsung S21 Ultra when I was out for the millionth walk of April.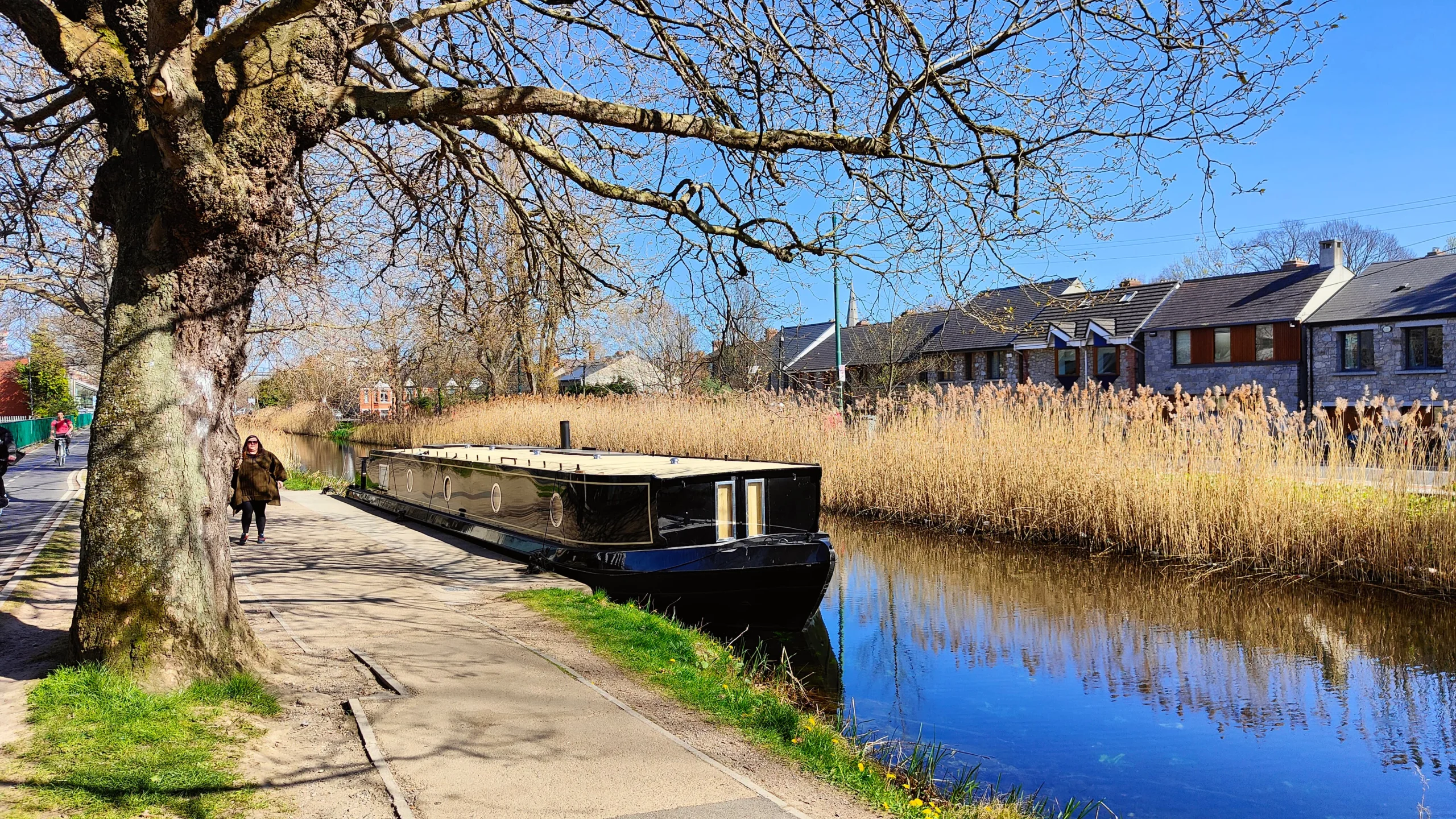 The camera is able to stand toe-to-toe with the very best smartphone cameras I've tested. OPPO has opted for 4 lenses in total. Some more typical than others. The dual-primary lenses, for day-to-day shooting, are a 50MP Ultra-Wide-Angle Lens and a 50MP Wide-Angle Lens. The main reason I love the camera on the Find X3 Pro is the consistency. Often, when switching between lenses on a smartphone, you gain or lose something. OPPO promises to be different.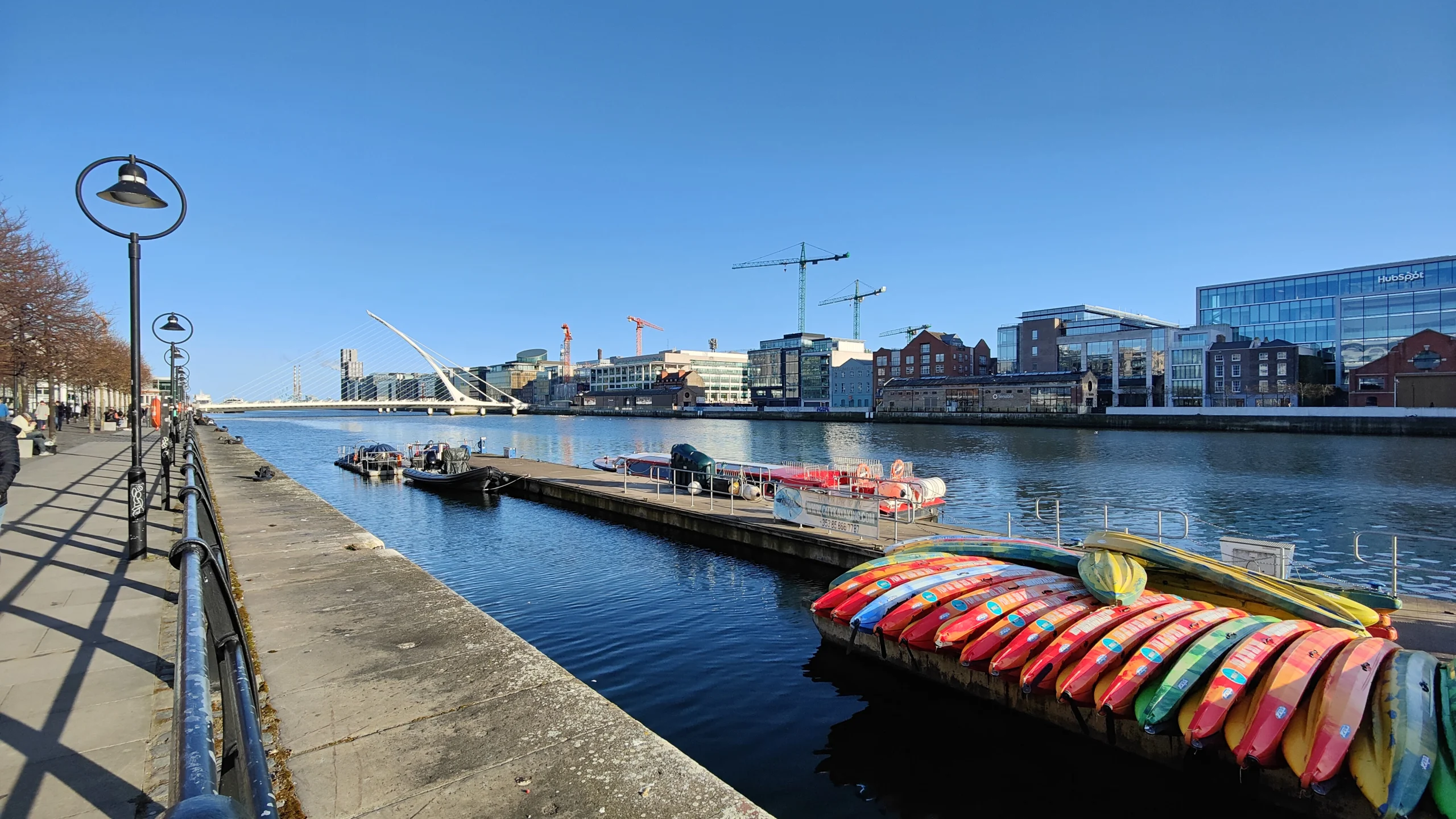 You can see the Find X3 Pro delivers great depth of colour regardless of lens, even when using the phones excellent Ultra Wide Angle lens.
One fault I found with during my first OPPO test of the Reno4 Pro 5G was every now and then you'd get a blurry photo. This was a result of a slight movement at the real wrong moment. The Find X3 Pro employs some pretty impressive optical image stabilisation to remove this problem.
While these cameras are excellent, they aren't as mind-blowing as the 3MP Microlens. Now, will you use this every day? I doubt it, but it does blow my mind that a smartphone can do this. This Microlens, as the name suggests, is like having a microscope in your pocket. I tested this out on some Goosed.ie merch I got recently.
I'm really struggling to play down this feature. I can't imagine it being a clincher for many people to choose the phone, but give how generally impressive the camera is, it's a real feature to set it apart from others on the market.
Display
I only touched upon the display earlier, but now it's time to dive into the detail. As I mentioned, it's got a curved 6.7-inch screen that flows over the edge of the phone with a 120Hz refresh rate. But that's all fairly typical features these days. The amount of colour this phone can shoot with its camera and return on its screen, on the other hand, is not quite so typical. The company has gone through a particular effort to make clear the "billion colours" ability of the Find X3 Pro. You can even set the phone up to display colours in a tailored fashion for you by taking a quick test.
Whether you're browsing through the snaps you took while out for a walk in the park or the latest movie on Netflix, the Find X3 Pro display is fantastic. Combined with the colour-depth, refresh rate, what I believe to be one of the highest screen-to-body ratios I've ever seen and Dolby Atmos sound, the phone is an entertainment beast. It's ideal for gamers, movie buffs and mobile photography and videography enthusiasts.
Other Bits Of The Find X3 Pro
The OPPO Find X3 Pro is not light on eye-watering specs and there are some other features worthy of note. The phone is, again as is becoming a modern standard, 5G. With Ireland's ever growing network of 5G mobile internet becoming more accessible, this will probably be a big deal in 2022. For now, we're stuck at home where the Wi-Fi connects automatically anyway. The good news is that the phone also supports Wi-Fi 6, so even that's lightening fast too.
All of that speed is underpinned by the brainpower of a Qualcomm Snapdragon 888 5G and a whopping 12GB RAM and even more impressive 256GB storage for videos, photos, apps, games and more.
OPPO Find X3 Pro: The Verdict
The truth is that when you are picking a phone, it's an incredibly personal choice. What I love, you may hate. Most of the time, it's just about trying to make sure you don't pick the wrong phone and I can nearly guarantee you, you will not regret buying the Find X3 Pro. It's a premium smartphone packed with enough features and specs to meet and exceed the needs of many.
From the unique design to market-beating specs, the Find X3 Pro does enough to deserve being a part of everyone new phone selection headaches. The edge of the OPPO is that it's hard to imagine a use case that's not covered. It's not failing because of it being a "jack of all trades", it's just really good at a lot of things.
The OPPO Find X3 Pro isn't a cheap phone and is expected to retail for €1149, but as I said, you get a lot of phone for your money. We're still waiting for a full list of networks and retailers that will be selling the new OPPO flagship in Ireland. Hit the bell in the bottom left corner to get updates as soon as we know. In the meantime, check out the cheapest SIM plans to see if you might be best off buying the phone outright instead of from a network.
OPPO Find X3 Pro Specs, Pricing And Comparisons
We've pulled together the most popular specs, pricing and comparisons with competitors phones.
Specifications: OPPO Find X3 Pro
| | |
| --- | --- |
| Phone | OPPO Find X3 Pro |
| Display | 6.7-inch AMOLED |
| Screen/Body Ratio | 92.7% |
| Refresh Rate | 120 Hz |
| Resolution | 3216 x 1440 (QHD+) |
| Weight | 193g |
| IP Rating | IP68 |
| Rear Camera | 50MP + 50MP + 13MP + 3MP |
| Selfie Camera | 32MP |
| Battery | 4500 mAh |
| Includes Charger | Yes – 65w Super VOOC Fast Charger |
| Headphone Jack | No |
| RAM | 12 GB |
| ROM | 256 GB |
| Processor | Qualcomm Snapdragon 888 |
| 5G | Yes |
| Networks | TBC |
| SIM Free | TBC |
| Best Network Price | TBC |
| SIM Free Price | €1,149 |
Comparison: OPPO Find X3 Pro vs Find X2 Pro
| | | |
| --- | --- | --- |
| Phone | OPPO Find X3 Pro | OPPO Find X2 Pro |
| Display | 6.7-inch AMOLED | 6.7-inch AMOLED |
| Screen/Body Ratio | 92.7% | 90.9% |
| Refresh Rate | 120 Hz | 120Hz |
| Resolution | 3216 x 1440 (QHD+) | 3168 x 1440 |
| Weight | 193g | 217g |
| IP Rating | IP68 | IP68 |
| Rear Camera | 50MP + 50MP + 13MP + 3MP | 48MP + 48MP + 13MP + 5MP |
| Selfie Camera | 32MP | 32MP |
| Battery | 4500 mAh | 4260 mAh |
| Includes Charger | Yes – 65w Super VOOC Fast Charger | Yes – 65w Super VOOC Fast Charger |
| Headphone Jack | No | No |
| RAM | 12 GB | 12 GB |
| ROM | 256 GB | 256 GB |
| Processor | Qualcomm Snapdragon 888 | Qualcomm Snapdragon 865 |
| 5G | Yes | Yes |
| Irish Networks | TBC | N/A |
| SIM Free | TBC | N/A |
Comparison: OPPO Find X3 vs OnePlus 9 Pro
| | | |
| --- | --- | --- |
| Phone | OPPO Find X3 Pro | OnePlus 9 Pro |
| Display | 6.7-inch AMOLED | 6.7-inch AMOLED |
| Screen/Body Ratio | 92.7% | 90.3% |
| Refresh Rate | 120 Hz | 120Hz |
| Resolution | 3216 x 1440 (QHD+) | 3216 x 1440 (QHD+) |
| Weight | 193g | 197g |
| IP Rating | IP68 | IP68 |
| Rear Camera | 50MP + 50MP + 13MP + 3MP | 50MP + 48MP + 8MP + 2MP |
| Selfie Camera | 32MP | 16MP |
| Battery | 4500 mAh | 4500 mAh |
| Includes Charger | Yes – 65w Super VOOC Fast Charger | Yes – 65w Fast Charger |
| Headphone Jack | No | No |
| RAM | 12 GB | 12 GB |
| ROM | 256 GB | 256 GB |
| Processor | Qualcomm Snapdragon 888 | Qualcomm Snapdragon 888 |
| 5G | Yes | Yes |
| Irish Networks | TBC | N/A |
| SIM Free | TBC | N/A |
Comparison: OPPO Find X3 vs iPhone 12 Pro
| | | |
| --- | --- | --- |
| Phone | OPPO Find X3 Pro | Apple iPhone 12 Pro |
| Display | 6.7-inch AMOLED | 6.1-inch Super Retina |
| Screen/Body Ratio | 92.7% | 86.0% |
| Refresh Rate | 120 Hz | 60 Hz |
| Resolution | 3216 x 1440 (QHD+) | 2532 x 1170 |
| Weight | 193g | 189g |
| IP Rating | IP68 | IP68 |
| Rear Camera | 50MP + 50MP + 13MP + 3MP | 12MP + 12MP + 12MP + TOF |
| Selfie Camera | 32MP | 12MP |
| Battery | 4500 mAh | 2815 mAh |
| Includes Charger | Yes – 65w Super VOOC Fast Charger | No – Just USB-C to Lightning Cable |
| Headphone Jack | No | No |
| RAM | 12 GB | 6 GB |
| ROM | 256 GB | 128 GB, 256 GB, or 512 GB |
| Processor | Qualcomm Snapdragon 888 | Apple A14 Bionic |
| 5G | Yes | Yes |
| Irish Networks | TBC | Eir, Three, Vodafone |
| SIM Free | TBC | Apple, Harvey Norman |