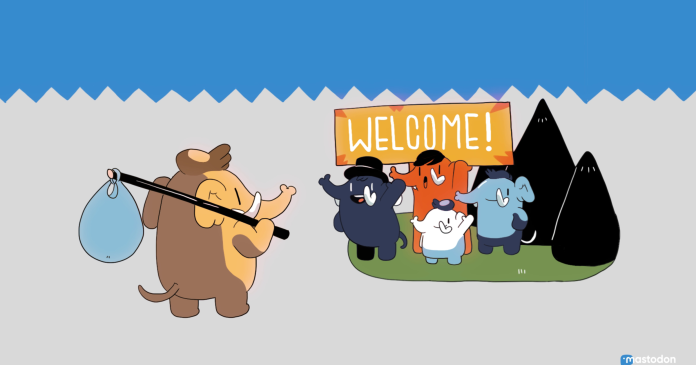 People on Twitter are not happy. Well, the platform is fast becoming a burning dumpster fire thanks to Elon Musk. Fearing the worst, a search for plan B has begun. Early suggestions indicate that plan B is going to be an app called Mastodon. So, what the hell is it?
Meet Mastodon
Mastodon has gained a lot of users this past week. I joined them to take a look around and get a feel for things. There were some red flags for me once I joined. In settings, I could connect GitHub, an app for software developers. Immediately I was worried that this was going to be technical.
While I'm getting a feel for it, Mastodon isn't going to be a simple move from Twitter. Using Mastodon is like knowing how to drive an automatic car, and sitting into a manual for the first time.
But still, you can pick things up quickly. What was once a "tweet" is now a "toot". You'll still be able to search content by posts, hashtags, news and the likes. In fact, I really like when searching hashtags, you get a trend graph beside it. That lets you know if it's a hot topic or if it's cooling.
One of the most different things in Mastodon is servers.
Mastodon Servers
The first thing you'll have to do after joining Mastodon is pick a server. Mastodon doesn't have just one big town hall centre, as Musk refers to Twitter as. You can pick a general server like mastodon.social and then that forms your username.
The good news is that you can still interact with people who've picked different servers. You can interact with them, follow them. I know, this all sounds fairly complicated. I'm still trying to fully understand it, but there's good reason for it.
These servers are independently run from different locations around the world. Effectively, this ensures the platform remains "unbuyable". You know, what happened with Twitter being avoided.
The good news is that this isn't a choice for life. You can change servers after a while. It's not a super simple process but it can be done. But save yourself the headache of moving. Picking the right server to start is just easier.
Best Mastodon Server
When you sign up for Mastodon, you'll be able to navigate and find servers matching your interests. Most people will just want to go to mastodon.online. This is the biggest server. I'm not even going to write the member count because it's growing hourly.
Here are some other popular servers:
mas.to
mstdn.social
mastodon.green
fosstodon.org
mastodon.lol
mastodon.art
Will Mastodon Take Over From Twitter?
Some would say this emergence of a new white knight platform was predictable. It's unlikely that Mastodon will, in the immediate future at least, take over from Twitter. But some big profile people are making the jump. Blindboy just created his Mastodon account and you can follow him now.
If you feel strongly enough about leaving the Good Ship Musk, give it a go.