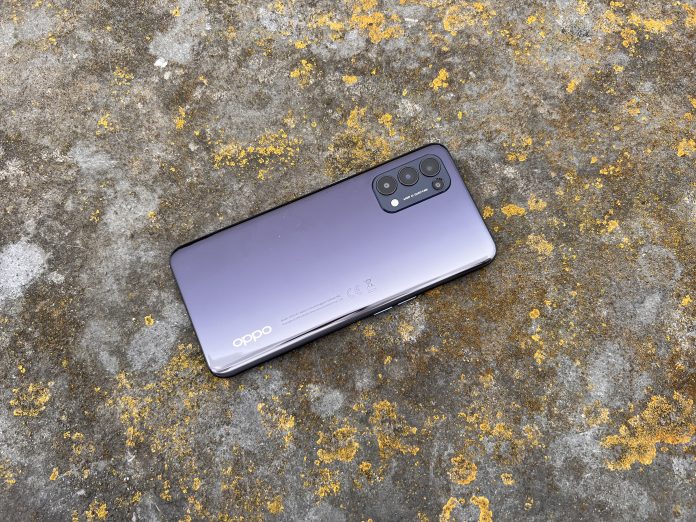 Huawei's Android ban left the smartphone market in Ireland with a big gaping hole in it. I know OPPO probably don't want me to start their review with a Huawei mention, but it's an important fact. Even more important is that OPPO is absolutely capable of filling that gap. I find flagship phones a bit boring these days. Less boring is mid-range smartphones that have incredible specs. That's the OPPO Find X3 Lite in a nutshell. Available from loads of retailers in Ireland, I figured it's time to weigh in on this excellent smartphone.
Design
The first thing that struck me about the OPPO Find X3 Lite is the weight. When phones are "Lite", they mean it's a flagship phone less some of the price-swelling specs. That's the case here too, but this OPPO is also physically light, weighing in at 175g. The rounded body fits nicely in the hand despite it still being a generously sized 6.43-inch display.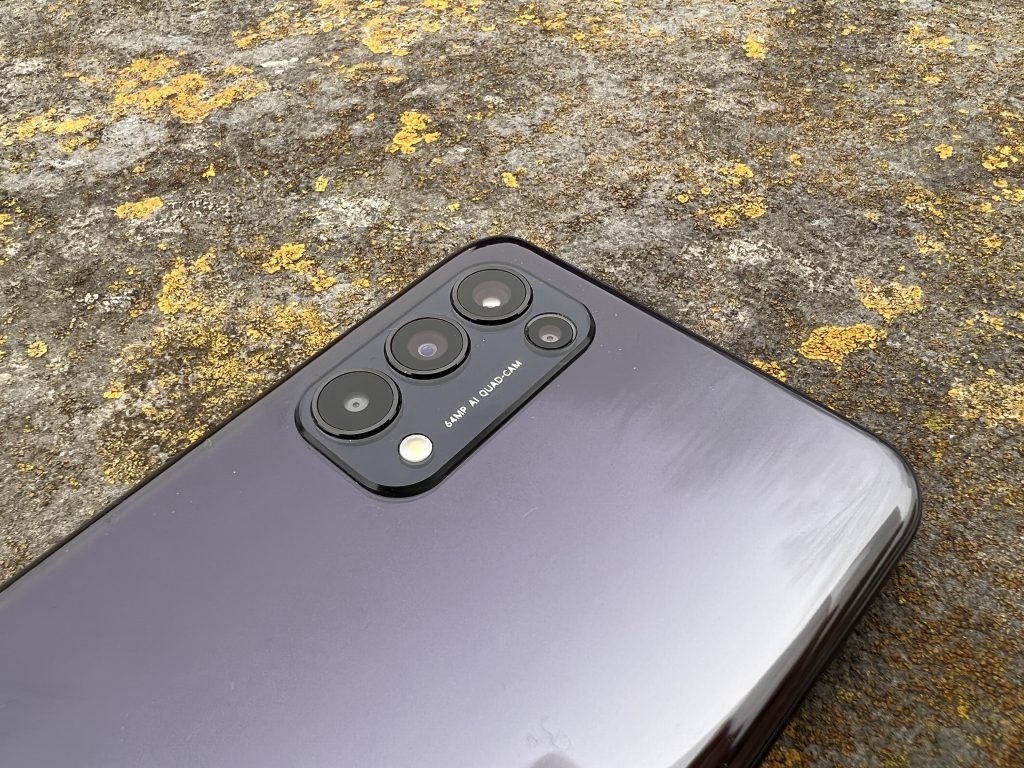 The back does feel a bit on the cheaper side, but I'm used to glass appearing on premium smartphones. I remind myself that this phone sits firmly in the mid-range price tier and that some corners have to be cut. Pop a case on the Find X3 Lite and you'll not notice this of course. It'll also save you from the fingerprint smudges that completely dominate that back.
The rear camera setup is subtle but raised, so you'll get a small bit of wobble on a table when laying the phone on its back. Around the front side, the pinhole selfie camera sits top-left. No sign of OPPO going for an under-display camera on a mainstream phone just yet.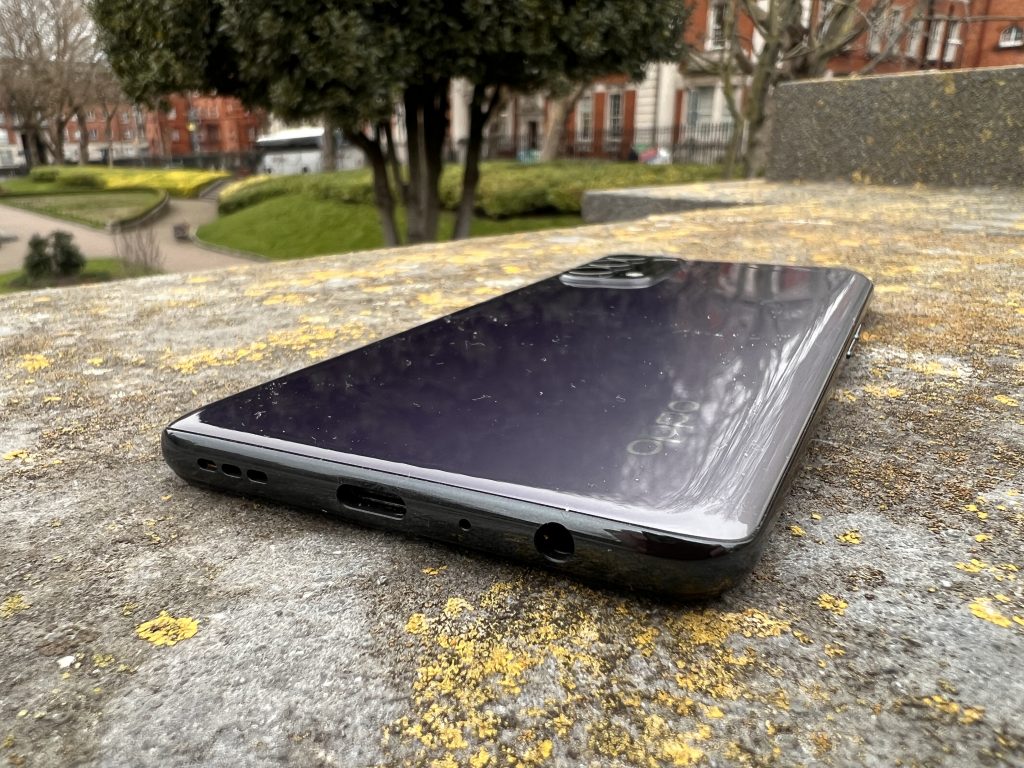 I have to point out that this phone also features a 3.5mm headphone jack. Not something that's all that common these days!
Camera
Let's stick with the camera. I took some shots out and about and was surprised by the bang for buck. To be honest, I had my iPhone 13 Pro in my pocket and did some side by side shots. Naturally, the iPhone won, but it was a lot closer than expected, particularly on the primary camera.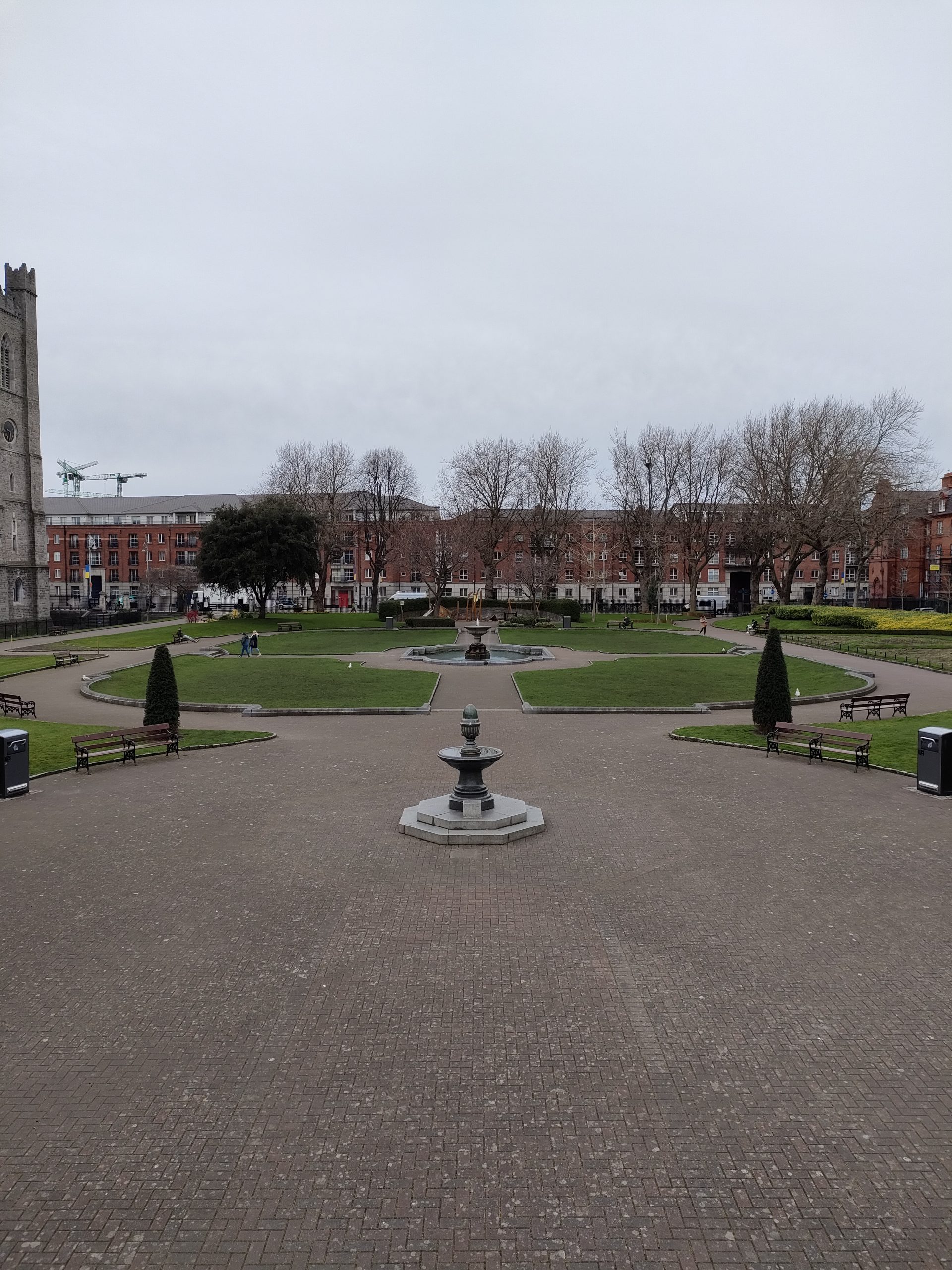 It was a bit dark when I was out testing the camera. So that lack of vibrance is actually a realistic representation of a gloomy Dublin morning. The selfie camera was a bit more disappointing. The single 32MP pinhole camera is ok, but that's as good as I can give it. It does offer selfie portraits too, but again, they're not great. That said, it's a more than acceptable front-facing camera for video calling. Important to point that out given how common it has become.
All in all, the Find X3 Lite offers a solid point-and-shoot camera. What I need to keep hammering home here is the price point you're getting all of this for is very reasonable. And don't worry. I will get to price.
Display
Brands like OPPO make certain fairly high-end specs somewhat common. That's what keeps the likes of Apple and Samsung on their toes with flagships. The Find X3 Lite gives you a 6.43-inch display with a 90Hz refresh rate. That makes this a decent smartphone for gaming and not bad at all for gorging on Netflix. Interestingly, Netflix comes pre-installed too which I'm not sure I've seen too often.
In a smartphone with an attractive price, I'm glad we didn't cut too much on display.
Battery
One area the mid-range can't afford to let you down is battery. Some might be disappointed to learn that the Find X3 Lite doesn't feature wireless charging, but it's a big cost-cutter. You do get a whopping 65W charger in the box that gets you from 0% to 100% in 35 minutes. That genuinely negates the need for a massive battery.
Now, OPPO still pops a 4300 mAh into the phone and has plenty of OPPO's smart power management on board. The result is a day of battery being nailed without much of a sweat. But that charger means in just a few minutes you'll have a fair chunk of battery to keep you going.
OPPO Find X3 Lite Review: The Verdict And Price
Look. Whether OPPO likes it or not, they coming along after Huawei and Irish consumers are very much trying to fill a Huawei-shaped gap in the smartphone market. OPPO is perfect for the job. My daily rider is nearly always a flagship smartphone yet the OPPO Find X3 Lite is overreaching to the point where I could use it daily if I had to. That's a genuine compliment to the phone. It also supports 5G so if you're grabbing a 5G plan, that's another win.
This phone is near faultless in most areas. Throw the price into the mix, and it's one of the best mid-range smartphones on the market.
While there's some distance between this phone and the bigger brother, the OPPO Find X3 Pro, this is a great phone despite the price. But an even better purchase because of the price.
OPPO Find X3 Lite Price
You can pick up the OPPO Find X3 Lite today in Harvey Norman, SIM-free, for just €359 (reduced from €449). It's also available from Eir, Three and Vodafone on prepay and bill pay.