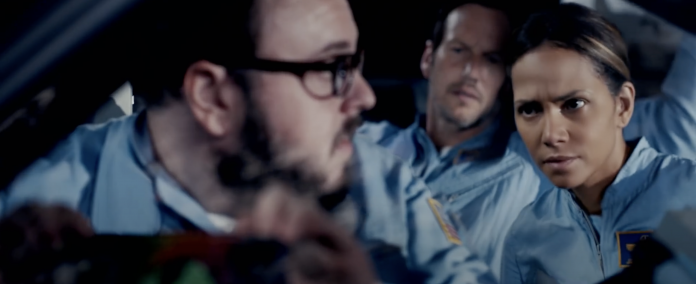 I'm going to give this movie one of the most damning assessments. In fact, I feel bad saying it given how tough the past two years have been for cinemas. But Moonfall is the kind of film that leaves you wondering why you were looking forward to cinemas reopening. A gigantic ad for several companies with a poor plot in the middle. Some great actors turned up, physically at least, but that's about it.
What Is Moonfall About?
After a strange attack in space, a team of astronauts returns to earth, disgraced because of their failed mission. Noone believes what happened to them in space and what astronaut Brian Harper claims to have seen. Ten years later, a conspiracy theorist notices that the moon is doing some weird stuff. No one believes him at first, but at the same time, NASA is discovering the same data. It transpires that now, it's just a few weeks before the moon falls to earth, destroying humanity.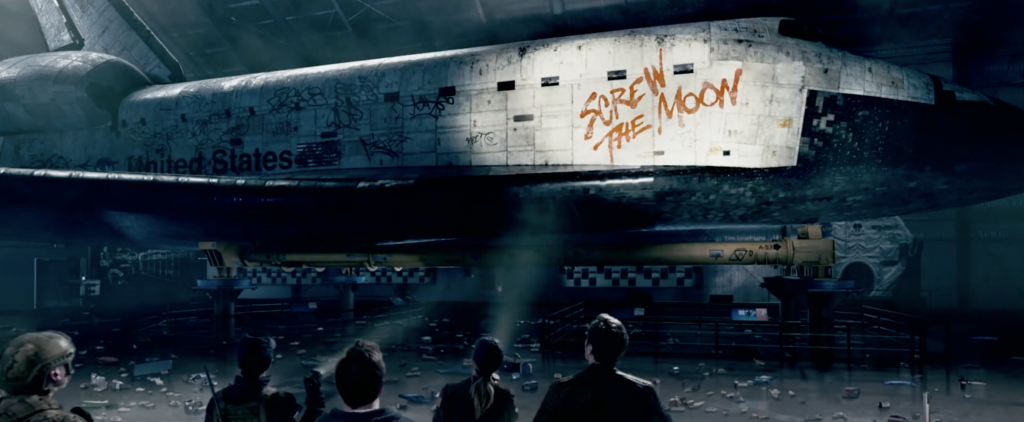 The movie surrounds the efforts of that disgraced astronaut team and the conspiracy theorist attempting to save the world.
Is Moonfall Worth Watching?
No. The story is awful. It's largely a metaphor for the potential evil potential within artificial intelligence wrapped up as a gigantic ad for several companies. I can only assume product placement largely paid for the somewhat impressive lineup of actors.
I didn't expect much from this movie, but I also didn't expect an actress like Halle Berry to end up in a movie as bad as 2012 Doomsday. I mentioned product placement. Kaspersky and Lexus are the biggest culprits here. In one chase scene, a character, who is also the owner of a Lexus dealership, says "Let me put this baby into warp speed" while in a Lexus NX. It's just the tackiest moment of film I've seen in a long time and cinemagoers deserve better. Today, we are effectively paying a small fortune to see movies that are ads.
Kaspersky is even worse. A huge billboard inexplicably features in one part of the movie while a spacecraft's critical systems are apparently running Kaspersky software too. A ridiculous idea. Also, a fairly poorly timed placement given Russia's ongoing invasion of Ukraine.
I can even look past all the product placement. But I can't look beyond the horrible storyline. I'm getting annoyed even writing this review so I'm going to stop. If you want to watch it, on your head may it be. This film is awful.
The film's only saving grace is that it should make for a great episode of How Did This Get Made in the near future. In a week where I watched VelociPastor, I can't believe I'm saying something else was the worst thing I've watched.