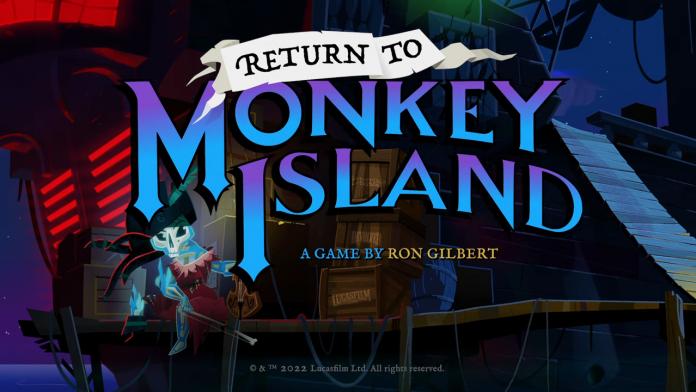 I'm trying to keep my typing nice, calm and together. Let me type these words, and then try to keep going. Ron Gilbert is making a new Monkey Island game called Return to Monkey Island. AAAAAHHHHHHHHHHH. I've been waiting years for this. I was reared on Monkey Island. It was the first game I ever got completely hooked on. It's how I learned how to use a mouse with a computer back in the early nineties. This is massive news and it's coming in 2022. We're going to Return to Monkey Island and this is what we know.
What is Monkey Island?
Monkey Island is arguably one of the greatest computer games of all time. I'm not just saying that based on my introduction. It was a defining game of the early era of computer games. You play the role of Guybrush Threepwood, a somewhat nerdy man with the aim of becoming a pirate. It has everything. A love interest, Elaine Marley, where you're clearly punching, taken by the evil pirate, LeChuck. There's an incredible balance struck between story, comedy and in-game engine that made Monkey Island iconic.
Monkey Island is a point and click adventure game. Essentially, that means you interact with the game using your mouse. You discover and collect items, combine them to solve puzzles and speak with other characters to learn new elements of the story. All of this is done with such unique humour, right the way through.
The game was so iconic that it sprung a full series of games, made by many different studios. But the first two, The Secret of Monkey Island and LeChuck's Revenge, were the only two created by Ron Gilbert; the original creator. And that's where we pick up now.
Return to Monkey Island
Today, Ron Gilbert confirmed we're finally going back to Monkey Island.
I legit got a bit emotional when that music played. It was the full goosebumps. I've dedicated days of my life to playing and replaying this game. More specifically the first three games, the third easily being the best that Gilbert wasn't involved in.
We know very little about Return to Monkey Island beyond the fact that it's coming out this year. It's been a complete secret for two years. I find it remarkable that, even during a global pandemic, Gilbert managed to keep this a complete secret.
Writing on his blog back in 2015, Gilbert didn't seem confident that he'd make another Monkey Island. He said, "I don't know if I will ever get to make another Monkey Island. I always envisioned the game as a trilogy and I really hope I do, but I don't know if it will ever happen. Monkey Island is now owned by Disney and they haven't shown any desire to sell me the IP. I don't know if I could make Monkey Island 3a without complete control over what I was making and the only way to do that is to own it. Disney: Call me".
Yep, Disney. Let's talk about that.
Disney Owns Lucasfilm Games and Owns Monkey Island
Fans of Monkey Island know one thing. Pirates of the Caribbean looks awfully like the Monkey Island franchise. I'm not going to dive into that whole thing right now. Instead, I'm going to say thank you to Disney. I know they'll make money here. It better not be more than twenty bucks a game, but they'll make money.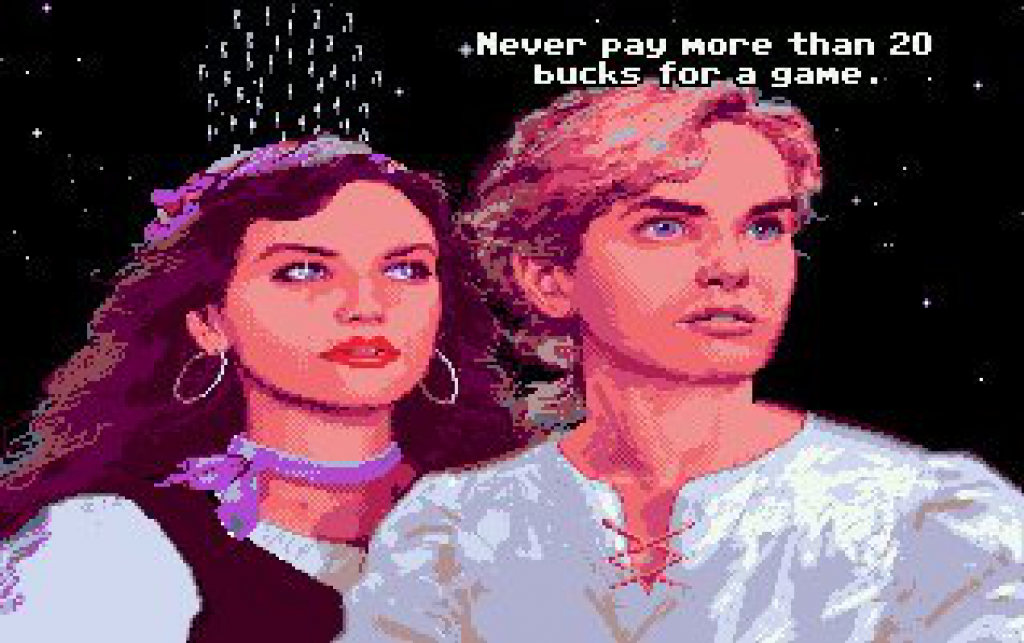 The first games were originally bankrolled by George Lucas. Back in 2012, Disney bought Lucasfilm and all of the intellectual property that went with it, including Monkey Island. Many fans, myself included, believed that was the end of Monkey Island. Disney, who had already tried to keep the whole Pirates of the Caribbean thing, somewhat suppressed, would hardly let Gilbert or anyone else make another Monkey Island game.
But here we are. Gilbert was locked away for two years and, with Disney's blessing, has created a new Monkey Island game. The game will be a combined effort of Gilbert's Terrible Toybox game studio, Devolver Digital game studio and Lucasfilm Games.
What's the Plot Of Monkey Island 3a: Return to Monkey Island?
We know very little right now. Actually, all we know is what you can see in that video and that Disney has given their blessing. I guess we also know that this is the true third, and likely, final Monkey Island game. Despite Curse of Monkey Island being an incredible game, it wasn't created by Ron Gilbert. So if it was to be concluded in a third, Gilbert never got his chance; until now.
The Teaser
But we do learn a few things from the game's teaser – that's the video I shared earlier. Well, a ghost pirate plays the violin. The theme song of Monkey Island is the tune. A monkey shrieks as someone walks across the deck of the ship in the background. Could it be the swashbuckling Guybrush Threepwood? They reappear a few times, carrying boxes on deck and it doesn't look too like Guybrush. Maybe it's just another ghost pirate.
The ship somewhat resembles where you meet the Men of Low Moral Fibre in the second instalment of Monkey Island. Is that significant, or even correct? Who knows.
Another ghost pirate brings in three crates. Each crate represents one of the big three involved in this new Monkey Island venture; Lucasfilm Games, Devolver Digital and, perhaps fittingly on top, Ron Gilbert's Terrible Toybox.
Murray – The Talking Skull
I'm giving Murray his own section because he's significant. The style of Gilbert's third Monkey Island is an obvious departure from his first two. It has been 31 years since he created the second instalment. But, if the teaser is anything to go by, it's also a significant departure from another project he completed not so long ago; Thimbleweed Park. This was a game made very much in the guise of the original Monkey Island. But Return to Monkey Island looks closer to Curse of Monkey Island with an even more modern twist.
And, that seems to make sense. Despite this new game preceding Curse of Monkey Island, Murray, a talking skill from that game, will feature. Or at least he does in the teaser. Who doesn't love this disembodied skull with a rotten attitude?
Dominic Armato Returns as Guybrush
The last thing I'm going to say, considering I've already probably tried to say more than what is possible from one short little video, is they got the real Guybrush on board. If Ron Gilbert was the most important part of a true third Monkey Island game, Dominic Armato voicing Guybrush was the second most important part. How fitting given he first arrived in the third Monkey Island.
Beyond my sentimental connection to Murray and the voice of Armato, it also means life after Gilbert's first two Monkey Island games isn't going to be ignored in this true third instalment of the Monkey Island Trilogy.
It's coming in 2022 at some stage. I feel silly for missing Gilbert's April Fools' Day joke now.