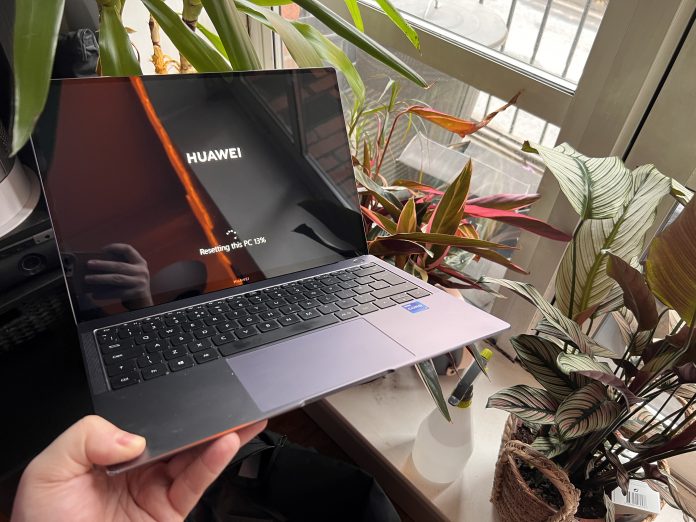 I'm a MacBook user. I moved over a few years ago and never really looked back. But I also regularly use Windows machines. The lack of a middle ground is massively frustrating. Yet, it does exist. That middle ground is Huawei's laptop range which only makes up a shocking and paltry 3% of the Irish home computing market. I've been testing driving the Huawei MateBook X Pro for a few weeks. It's as good a machine as you could hope for to run Windows, but it's pricey.
Huawei in Ireland
For many years now, I've been testing Huawei products. The elephant in the room is just how badly their mobile division has suffered in Ireland. This is all down to the forced move to HMS and departure from Google Play. Largely owing to this, non-mobile products from Huawei are a priority for the company in markets like Ireland. And let me tell you that from audio to sunglasses, that other hardware impresses. For laptops, Huawei crucially has full access to Windows. This year's flagship is the Huawei MateBook X Pro, so let's take a look.
Huawei MateBook X Pro Specs and Features
One fairly common trend with Huawei product design is their likeness to certain other fruit-based products in the market. The MateBook range does bear a fair resemblance to MacBook.
Build
Huawei's MateBook X Pro is a 13.9-inch laptop, with a light but durable and high-quality feeling metal body. The material used matters as it dissipates heat better than cheaper plastic body laptops.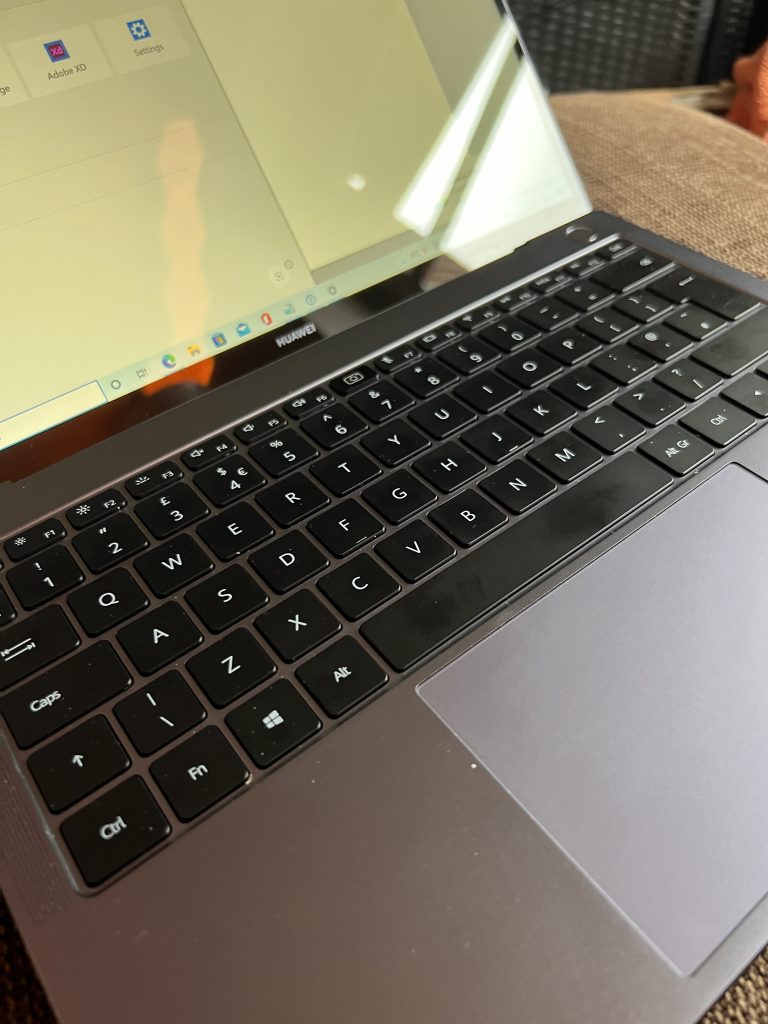 The strong material doesn't take away from the usability of the laptop though. If you're picking this for work on the go, it's nice and neat while remaining light at just 1.33kg.
Keyboard and Trackpad
The keyboard is nice to use and has that "clicky" MacBook feel that you either love or hate. The trackpad is a generous size but Huawei has also opted to make this a touchscreen laptop. This is something Apple never really wanted to challenge their iPad base by including this. It could be a unique selling point that swings some shoppers for Huawei over Apple.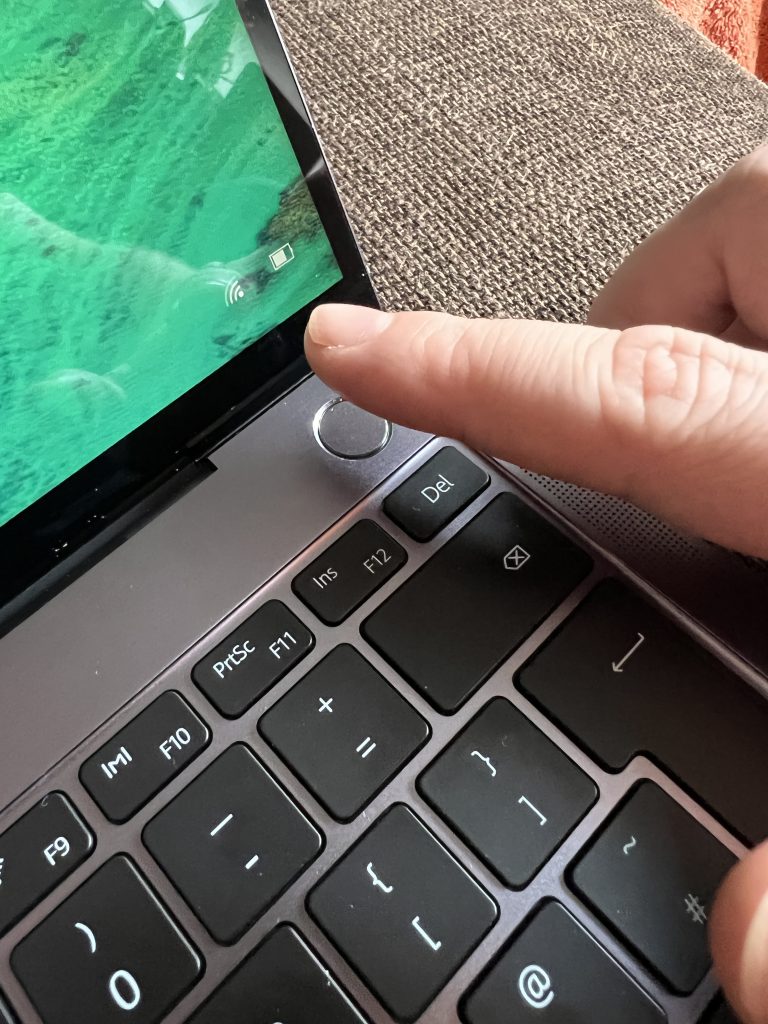 You do get to enjoy easier access to Windows and your apps or password managers thanks to a built-in fingerprint sensor. Combined with Windows Hello, you can sign into your laptop, apps and retrieved saved passwords all with the touch of your finger on the sensor. It's a game-changer for laptop privacy.
Ports
The port choices from Huawei have left me scratching my head a little bit. On the right of the machine, you have an "old style" USB Type-A 3.2 port. On the left are two USB-C ports. That means there's no HDMI, but there is an old-style USB connection. That is a bizarre choice in my eyes given which of these two ports I'd personally be using on a regular basis. If you buy this laptop, you'll need a dongle for HDMI or a USB-C supporting monitor. The latter here is growing in popularity.
Finally, there is also a headphone port. Not too surprising on a laptop.
One thing I do find weird is having all the USB-C ports on one side. It's a pain after years of getting used to charging my MacBook on both sides.
Display
Let's move on to the display. It's a 3000 x 2000 display, surrounded by very thin bezels and no notches or webcam cutouts. Huawei achieved this by keeping the 1MP webcam hidden away in a pop-up button on the keyboard. Clever for privacy and screen space, but not so clever for camera angles in meetings. Hello there double chin.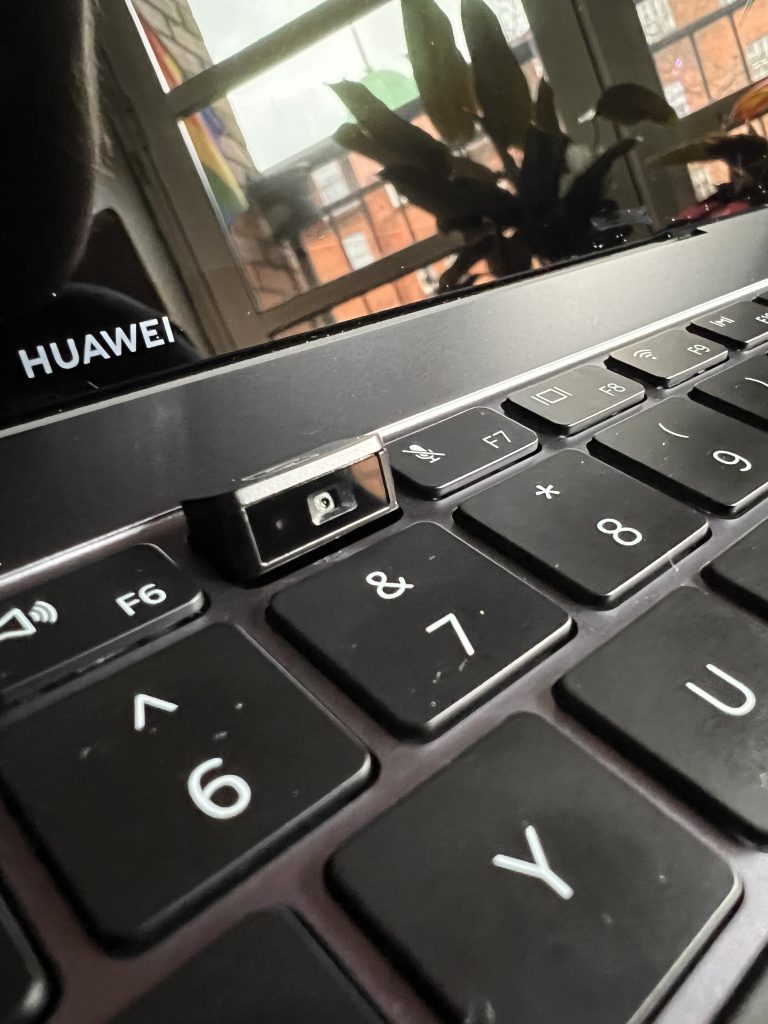 Still, I generally don't use integrated webcams that much, opting instead for Camo to use my phone as a HD webcam.
The display is crisp a nice to view for extended hours of use – unfortunately, something that many of us are familiar with. The touchscreen is accurate and responsive, but you do leave fingerprints all over your screen. Yes, a natural by-product but something that irks me.
Sound
The Huawei MateBook X Pro is plenty loud and plenty clear. Four speakers and a cutout design in the base of the laptop provide this punch. Be careful with the cutouts. The laptop literally drew blood from me one day as the cutouts nicked my hand.
Power: Brains and Battery
There are many advertised power ratings and battery lifetimes offered by Huawei. I don't believe in putting too much weight in these because every user is different. What I will say is that the MateBook X Pro will do a lot of work with very little need for charges. If it's general email checking or Teams calls, you could get most of your workday done on battery power. Nice if you need a trip to the cafe to switch things up a bit.
The flip side of power is processing. The only model in the Irish market is the highly powerful Intel Core i7 model with 16GB RAM. Again, you might read that and think it doesn't meet your needs. But for the vast majority of people using a laptop, that's a lot of power.
Huawei MateBook X Pro 2021: The Verdict
The Huawei MateBook X Pro is an excellent laptop running the world's most popular operating system. But it incorporates some of the best things that make Apple's MacBook range too. Let's not ignore the appeal of this sweet spot. This is an excellent laptop. It is however pricey. It's just shy of €2000 to buy this from Harvey Norman right now. It does deliver plenty of bang for your buck though. So if you are looking to invest in a great laptop with Windows onboard, this is it.