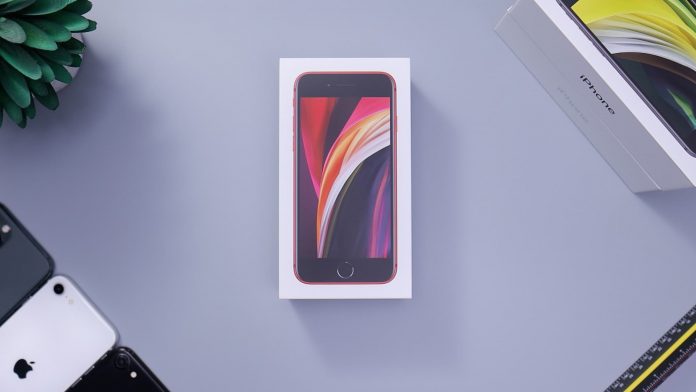 Today, Apple confirmed a new event. Taking place on 8th March (that's next Tuesday), Apple is expected to launch a few things including a new iPhone SE. Here's what's rumoured to feature on that phone if you're thinking of making a purchase.
A Quick Intro To iPhone SE
Generally speaking, what is the iPhone SE? Simply put, the iPhone SE is Apple's budget smartphone. They first launched an SE in 2016. It was largely based upon the flagship iPhone 5s with some upgrades. In 2020, Apple revamped iPhone SE and based this new model on the iPhone 8. For Apple, it's a great way to rejig their line-up when removing older, but still very popular phones. Essentially, the last iPhone SE was an iPhone 8 but used the chipset from an iPhone 12.
Next week, Apple is expected by many to launch a new iPhone SE. This will then take up the mantel of being Apple's entry-level smartphone. So what can we expect to see?
iPhone SE 2022: The Name
When Apple first launched the iPhone SE, they didn't explain what SE even stood for. At least, not to my knowledge. Nor has it ever been clarified. It most likely means "Special Edition", but could also mean "Small Edition". In 2020, when the second iPhone SE was launched, it was expected Apple would adopt something like "iPhone SE 2".
However, Apple instead opted to make "iPhone SE" a line of its own. The iPhone SE launched in 2020 was simply referred to as "iPhone SE" while the 2016 model was retired.
I fully expect Apple to retire the current iPhone SE, launched in 2020, and replace it with the new one under the name "iPhone SE". You'll likely see some retailers and online news sites refer to it as the "iPhone SE 2022". Some might even go for the uglier "iPhone SE 3". But Apple will absolutely call it the "iPhone SE" and nothing else.
iPhone SE Spec Changes
With the name almost nailed on, what can we expect to see in terms of specs and design?
iPhone SE Design
I fully expect the new iPhone SE to retail the same design as the iPhone 8 and the existing iPhone SE launched in 2020. Apple brought this phone to market to keep costs down. TouchID, Apple's fingerprint sensor and home button, is an important part of the cost-effective approach to making the iPhone SE. So I would be surprised to see FaceID feature.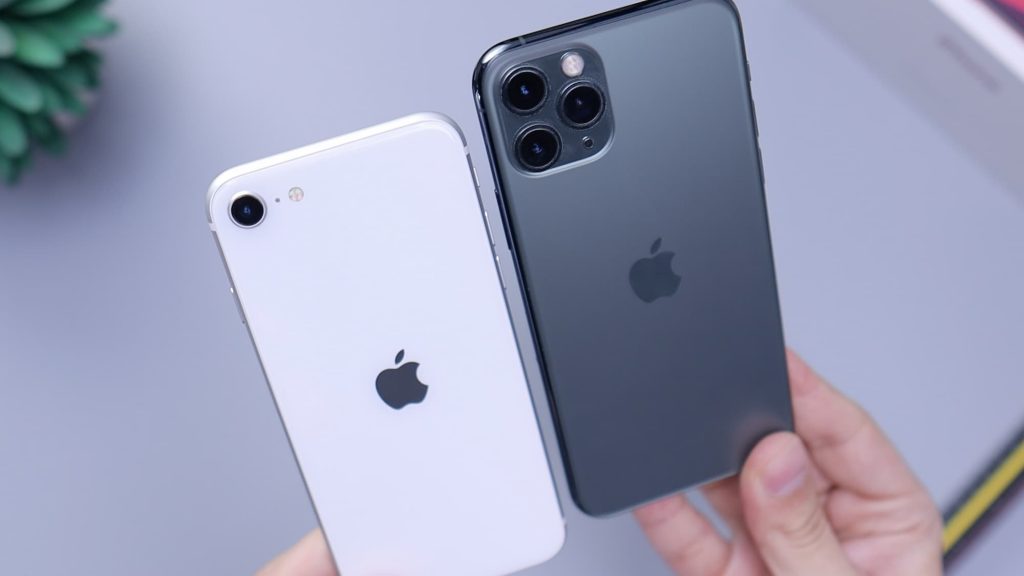 Almost guaranteed not to happen is an under-display fingerprint reader. The SE won't bring anything that excitingly new for Apple to the table. For this reason, you can more or less rule that out.
TouchID and a physical home button are almost guaranteed.
There's always speculation around other form factors emerging too. Questions start being asked as to whether or not Apple will release an iPhone SE Plus or not. It's extremely unlikely and I'd imagine Apple will keep things simple with a single phone launch.
iPhone SE Now With 5G
5G is blisteringly fast mobile internet for your phone. Perhaps the fastest thing about 5G is how quickly it became normal. I'd argue even more so than 4G did. This is down to the fact 4G was a game-changer, while no one really benefits from 5G. Or at least the jump to 5G just wasn't as big as 4G was.
Ultimately, all this means is that customers are starting to expect 5G. Last year, Eir started to offer 5G for free to all customers. This left Apple in a bit of a bind. While both the iPhone 12 and iPhone 13 support 5G, the iPhone SE 2020 only supports 4G.
In my humble opinion, I would guess that support for 5G is the primary reason Apple is launching a new iPhone SE. And this is why I'm convinced that the new iPhone SE will support 5G networks.
2022 iPhone SE To Feature A15 Bionic
Back when Apple launched the second iPhone SE, I was a bit surprised to see it feature the A13 Bionic Chip. At the time, this was the same chip that featured in the iPhone 11 which was just a few months old. Applying the same approach would mean Apple's new iPhone SE should feature the A15 Bionic. That's the same chip that features in their ultra flagship iPhone 13 Pro Max. It features in all of the iPhone 13 range, but powers the best of the best too.
It's a great chip that strikes a balance between power and efficiency. In a phone like the new iPhone SE, it should be incredibly impressive.
You'll be able to follow the full Apple event next Tuesday at 6PM Irish time.