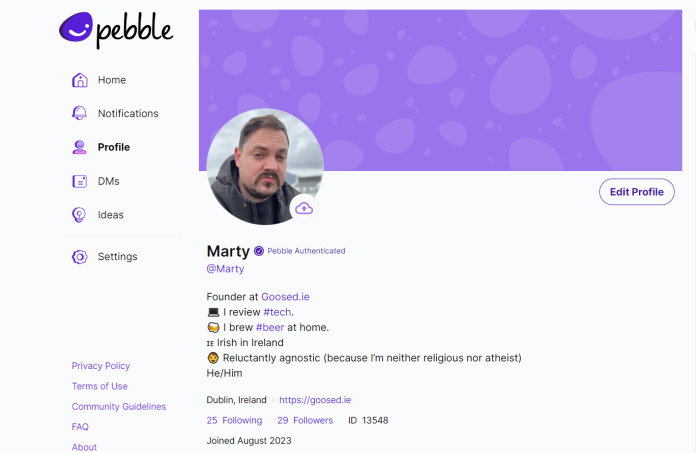 T2, referred to as its founders as "The Next Townsquare" has today begun the process of rebranding. T2 will now be known as Pebble.
T2 or Pebble was founded by ex-Twitter employees following the brash Twitter, now X, takeover by Elon Musk.
Today, T2 users began posting about notification emails from a new domain, Pebble. It's been a slightly messy rebrand thus far with users noting both the old and new domains are currently working side-by-side. The Pebble domain has been registered in Iceland using the .is top-level domain.
I've been using T2 for a few months now and am excited that this might well be the platform moving into the next growth phase.
I have a working theory for the platform using an Icelandic domain too. After Twitter, now X, ploughed through change, it was deemed that they didn't really care about users. User accounts on Pebble will now follow the pebble.is/ prefix. A symbolic gesture from the founders to say the users are what make social media work. Possibly!
My experience with T2 today date has been really positive. It's been slow to grow, but technically it's much more appealing than Mastodon.
The best news is that Pebble is not in Beta. Anyone looking for a Twitter, Threads of X alternative can sign up and grab their new Pebble handle today for free.