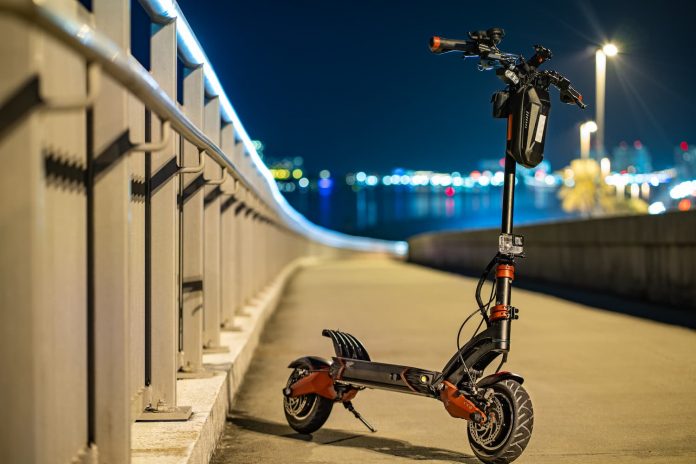 Right now, you can go to the Argos website and buy an electric scooter. You can also go to the Halfords website, buy an electric scooter and start commuting with it immediately. But, whether you buy the scooter from Argos, Halfords or another retailer in Ireland, you could be about to break the law. I've been following the legal status of electric scooters in Ireland for years. I used to be a daily rider of one, getting from A to B in Dublin on my trusted Xiaomi m365. But now, I cycle. The reason for that is simple. The electric scooter in Argos and the electric scooter in Halfords are both illegal to use on public roads.
What Electrics Scooters are in Argos
Argos offer quite a range of electric scooters on their website. They range from the better known Xiaomi scooters to some lesser-known and less powerful brands, such as EVO.
The Xiaomi Pro is one of the pricier electric scooters Argos carries. This particular scooter retails for €700 on the Argos website. At the time of writing, this was reduced to €595.
The flip side of the electric scooter offering in Argos is the EVO VT1. This scooter retails for just €112.50.
The gap in price is justified. More expensive scooters offer higher speeds and pneumatic tyres which massively impact the experience of riding an electric scooter.
However, it really shouldn't matter. Because all of these scooters remain illegal to use on public roads.
The Argos Electric Scooters Are Illegal on Irish Roads
If you buy an electric scooter from Argos or Halfords and use it on a public road, you could find yourself in hot water. I was stopped myself one day, lucky to get away with a warning. Electric scooters are considered mechanically propelled vehicles in Irish law. This means they require tax and insurance while remaining impossible to tax or get insurance for. Electric scooters have landed in the most unusual place in Ireland.
For years, the public has been told it would only be a matter of time before electric scooters would be legalised. Most recently, Eamon Ryan had promised they would be legalised in December 2021. Now, the Government Minister has indicated it will likely be 2023 before they are legalised.
All logical signs point towards micromobility being badly needed in Ireland. Still, the Government has instead said it'll be 2023 before you can legally use an electric scooter on Irish roads.
This hasn't stopped thousands upon thousands of Irish commuters from buying an electric scooter from retailers just like Argos or Halfords. As the country continues to reopen and people flood back to offices, public transport alternatives are attractive. Top of the pile is the electric scooter. But riding one could land you with penalty points, or potentially a lost driving license.
Electric scooters are a practical way of getting around, but they remain illegal to use on public roads in Ireland. The Argos website will warn you of this fact, but there's nothing stopping you from buying an electric scooter and commuting. Nothing except the law.