Following an hour of cringey waiting for applause and terrible use of hands while speaking, the outcome of Samsung's 2015 Unpacked event is largely positive. We covered Unpacked in our Live Blog Feed, but keep on reading to get a summary of the whole event.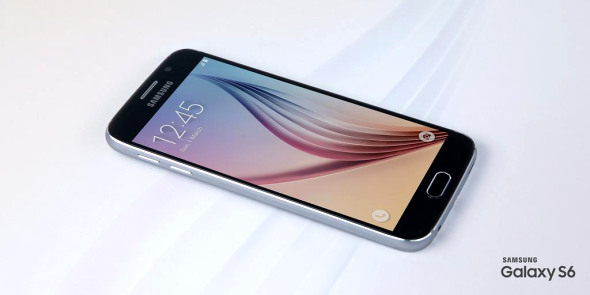 Design
Okay so straight away, Samsung has won here. The Galaxy S6 and Galaxy S6 Edge look gorgeous. The Edge's design, while admittedly gimmicky, looks fantastic. The chassis of the handset has moved away it's familiar plasticy feel, towards a metallic body. Users rejoice…
…wait wait…not everyone will be happy about this bit. The new Galaxy range will not longer have a removable battery. We're not convinced that Samsung's track record with power warrants moving to non-removeable.
Debate – Do you think the S6 design looks quite similar to the iPhone 6.
Battery
This is the one thing every phone user cares about. If the figures bandied about by Samsung are to be believed, the Galaxy S6 battery is extremely impressive. According to Samsung, a 10 minute charge will give 4 hours standard handset usage, and that 0-100% charging takes half the time of an Apple iPhone 6.
Awesome battery improvements 10 minutes will give you 4 hours #unpacked2015 #UNPACKED #SamsungGalaxyS6 pic.twitter.com/s6zybJ0DRg

— Wassim Al-Hammouri (@WHammouri) March 1, 2015
Samsung were clearly straining for new features to big up this year, as wireless charging was promoted as a massive feature of the new S6 and S6 Edge, yet this is something most users are unlikely be too excited about. The everyday user seems to be forgotten about in the features listing…
Features
Samsung have announced Samsung Pay, a new method of payment by using your phone. Samsung claim this means you can use your phone to pay anywhere that accepts Credit Card or NFC. This is a clear swipe at Apple, whose ApplePay feature has received criticism for it's limited acceptance. Of course, Irish users should still remain quite calm about that…
#SamsungPay to launch in the US and Korea during the summer #MWC15 #UNPACKED #neverbeseeninireland

— GOOS3D (@goos3dblog) March 1, 2015
The Samsung screen is insanely high quality, which again, to many of us will never reach it's true potential. The high quality is to facilitate the new Gear VR – virtual reality headset.
The camera took up a large portion of the Unpacked event, but was rather underwhelming. The launch of the camera has bee reduced to 0.7 seconds, and the layout changed around. The camera's low light performance was directly compared to that of the iPhone 6 (one of many body shots that were send towards Apple). Through the demo shots, non-surprisingly the S6 Camera was vastly better.
Samsung Galaxy Edge
This is a strange one. A ground breaking piece of tech is certainly the dual curved edges of the Samsung Galaxy Edge. Yet, the introduction of such a development was extremely disappointing. We don't know why, but the curved edge could go down as one of the biggest gimmicks of any handset in recent years.
Final Word
As with all handset launched, it comes down to this – Do you need this phone?
The answer completely depends upon what handset you have at the moment. If you have a Galaxy S5, they it is a resounding no. There are very few developments to warrant the change. If you are due your upgrade, by all means you are not getting a bad handset at all, quite the contrary. The Galaxy S6 is jam packed full of fantastic features that should keep anyone happy.
Final Final Word
We're genuinely looking forward to seeing what Otterbox pull out of the bag to protect the Galaxy S6 Edge – sooo much glass.
@goos3dblog That one is tricky. We'll be sure to keep you posted with any news!

— OtterBoxCS (@OtterBoxCS) March 1, 2015