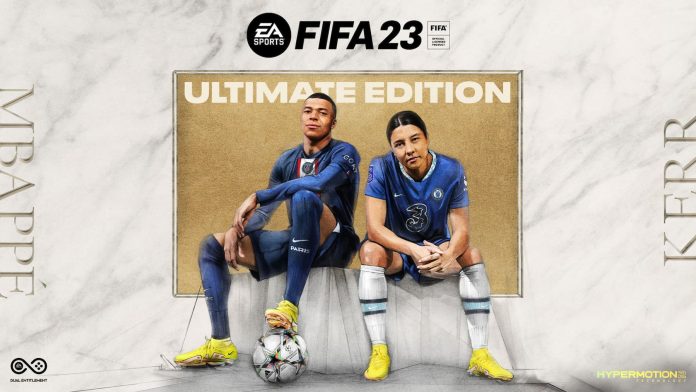 Disclaimer: The kind folks over at EA Sports sent me FIFA 23 to test out along with 4600 FUT points. But this is still an honest review; promise.
---
Every year. Every year it comes down to this question. Is EA Sports FIFA worth buying again this year? This year is a big year for the franchise. Not only is it a World Cup year, but this is the last year we'll ever get a "FIFA" game from EA Sports too. What am I on about? Well, let's get into the details.
Is FIFA 23 Worth Buying?
There are very few questions you need to answer in order to know whether or not FIFA 23 is worth buying.
Do you need the latest teams with the latest squad lists?
Do you want to play online?
Will you be big into the Men's or Women's World Cup this year?
Do you want to play Women's Club football?
If you answered yes to any or all of these, you'll probably want to get FIFA 23. If you answered no and you just like the odd game against the computer when you have 5 minutes; don't bother.
Now, I've been playing the hell out of FIFA 23 and I love it. Here's why.
FIFA 23 Gameplay
The updated control system in FIFA 23 is lovely. Corners feel more worthwhile. Free kicks are scorable. Penalties are fun. Shooting requires a little more aiming.
Along with all of these features a new power shot enters the fray in FIFA 23. When you unleash this shot, you're either a hero or zero.
EA Sports is in a tough spot every year. They need to create a good game worth buying without alienating fans of the series. These little tweaks, I like. but then there's Online Seasons.
Online Seasons
It's PSG versus PSG all over again.
Paris St. Germain is the most ridiculous team in FIFA 23. I'm in a full-on tinfoil hat-wearing train of thought on this one. A team spluttering in the Champions League is just wildly overrated in FIFA 23. Sure they have Lionel Messi and Kylian Mbappé, but they're still only ok on a European slash world stage.
I've pretty much stopped playing Online Seasons because everyone just picks PSG and is out of control good. If you do want to enjoy Online Seasons, you'll need to drop down into the 3-star teams and hope the matching engine can find someone in your league.
Or just play FUT.
FUT
FIFA Ultimate Team is the most love/hate element of the FIFA franchise for me. FUT requires you to build a team of kindred players from shared backgrounds. The more kindred they are, the better they play together. You earn points and open packs to earn new players. You can sell them, improve them or take on swap challenges.
I totally stopped playing FUT a few years ago because the form engine in the background was horrible. There were so many unknown factors that could cause your team to just fall apart.
However, with Online Seasons being zero craic these days, I had to go somewhere else – and it was never going to be VOLTA.
FUT's chemistry engine is a lot more fun than it used to be. It's now much easier to piece together your dream team from different leagues. I packed Sadio Mané and have built my entire squad around him using Bayern Munich and Premier League players. That just wouldn't have been so easy in past FUT iterations.
I'm still wondering all the time just what ghost in the machine is impacting my team's ability to play. However, I'm really enjoying FUT this year.
FIFA Men's World Cup 2022 and Women's World Cup 2023
World Cup console games to me is Chumbawamba. Era-defining from World Cup 98. That was a stand-alone game back then. This year, the World Cup will be released as an update to FIFA 23. Some of the World Cup screens have already been accessed as EA Sports accidentally released them in the PS5 version of the game. See below from Reddit.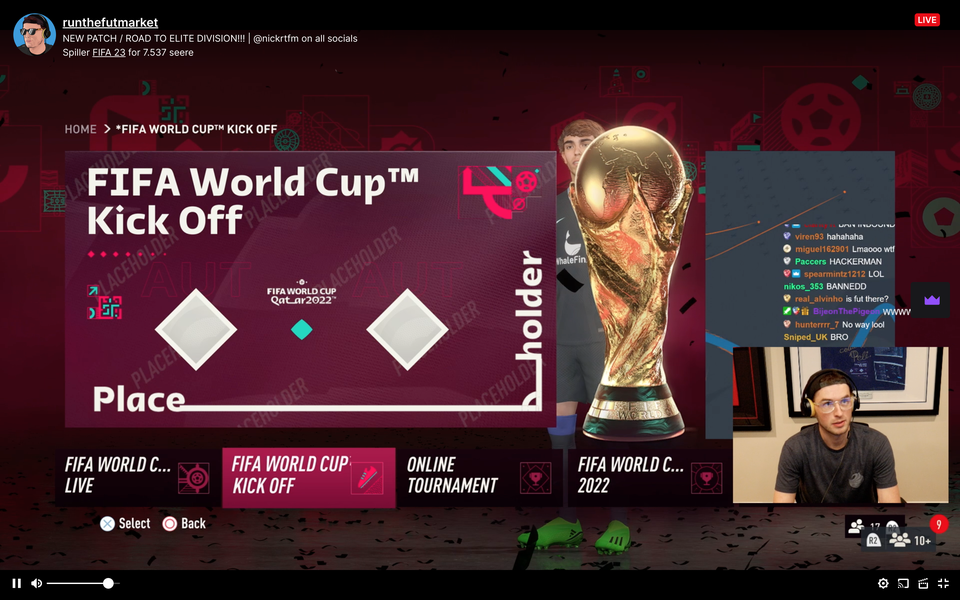 Despite just qualifying for the 2023 World Cup in Australia and New Zealand, the FAI Women's team still isn't in the game. I fully expect that to change in an update before long.
This is the Last EA Sports FIFA Game
So, you might have picked up on something I said earlier. This is the last FIFA game. Indeed, EA Sports and FIFA are parting ways. EA Sports will release a football game next year but it won't be called FIFA. Thankfully, they will retail all the rights and licenses to use real player names. Nothing like weird PES going on here just yet.
Indeed, next year we'll be playing EA Sports FC. That's the new name you'll have to get used to.
So are you going to buy FIFA 23? One last hurrah? To be honest, as painful as it is, you already know if you're going to buy FIFA 23 or not. You buy it every year. You can't stand looking at out of date squads and kits.
This year, EA Sports managed to change the mechanics and the feel of FIFA just enough to warrant an upgrade this year that you don't resent them for. That's as good as it gets maybe. I don't even pay for FIFA every year and it hurts a bit.