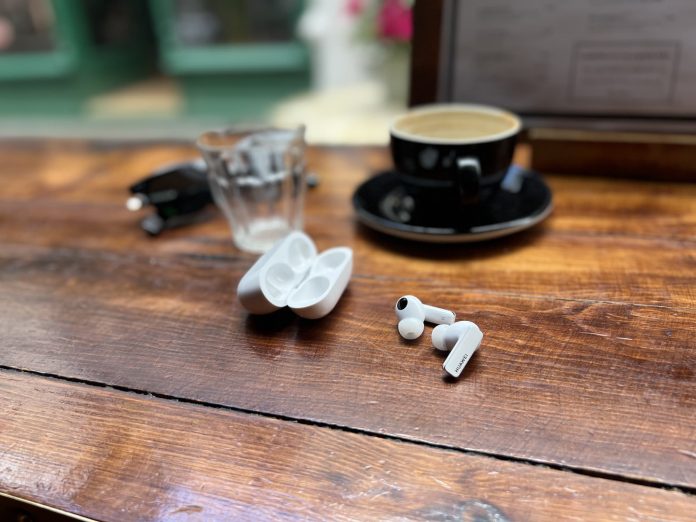 I'm not going to beat around the bush. The answer to that question is yes.
I'm just back from attending Huawei's Berlin product launch. As the company pivots away from mobile, these product launches have taken on new importance. For a few years now, particularly since the FreeBuds 3, Huawei has been knocking audio accessory making out of the park. The Berlin launch saw Huawei unveil some new laptops, smart office tech, a monitor and a new cool backpack and indeed some new earbuds. While there was a lot on show, this review will focus on the new earbuds; the Huawei FreeBuds Pro 2.
What's New?
It's been quite some time since I tested out the first rendition of the Huawei FreeBuds Pro. They were a total departure from the in-ear buds Huawei had previously made. Away from the hard plastic bud, the FreeBuds Pro went for silicon tips. There was no shortage of innovation on show from Huawei with those buds, and the sequal continues that trend.
First up is a big partnership for Huawei. This has been the secret to a lot of their success in the past, particularly with mobile. The Huawei mobile range is still considered to produce the best cameras on the market. A large contributor here is the Leica lenses. Now, for the FreeBuds Pro 2, Huawei has teamed up with the incredible audio company that is Devialet.
Devialet has made some of the world's most impressive, blockbusting audio accessories. For me, it's a natural partnership for Huawei, trying to increase market share in the audio market.
The FreeBuds Pro 2 also brings Active Noise Cancelling upgrades with ANC 2.0, battery boosts and the ability to tune the audio experience to your own ear canal. I've been fortunate enough to be in lots of scenarios where I tested the bejaysus out of these buds in the past few weeks. Here's what I think.
Testing
It's not that long since I picked up these buds, but I've had a manic two weeks. I've been flying from city to city, attending gigs that have been cancelled for two years, and travelling, quite literally, on planes, trains and automobiles. These have provided a great testing environment for a new pair of earbuds, from sound quality and ANC to battery life and beyond.
Audio
The fact that Huawei has been making great audio without a partner for years is exciting. Now that they've teamed up with Devialet, things can only get better.
When it comes to the audio quality of the Huawei FreeBuds Pro 2, it's really hard to fault them. With the wild range of gigs I've been going to, my playlist has been diverse. Lewis Capaldi, Greenday, Rammstein and classic piano versions of Rammstein. All of these have been funnelled into my ears through the FreeBuds Pro 2. Every single note has been pitch-perfect.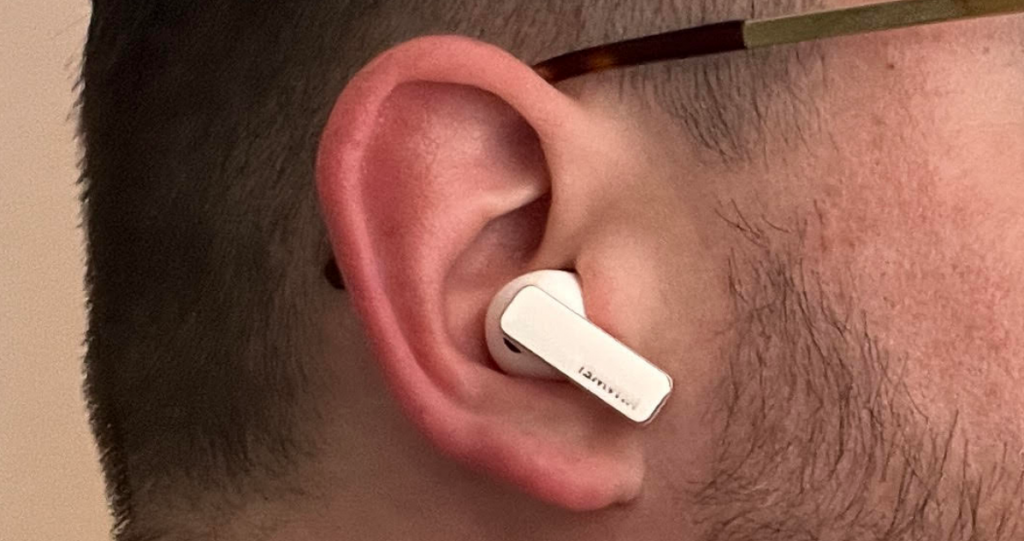 I'm sure there are some absolute audiophiles out there that can tell you the intricate details about bass, mids and treble. I can tell you they're all really good and the general sound quality is amazing.
Not only is that for listening to music. I've been using the FreeBuds Pro 2 for calls too and they're excellent. That goes for both being able to hear others and how clearly they've been able to hear me. They are quite brilliant at blocking out background noise too. In one test call, I had my iPad on the desk in front of me streaming Formula One and you couldn't hear engines or commentary coming through.
I never play with EQ that much but I did with these buds. I had a lot of fun tweaking the settings to suit my listening, so I recommend you do the same.
When it comes to calls, there's another massive trick up the FreeBuds Pro 2's sleeve. It's not new, but it's fast becoming an essential feature for me when picking earbuds.
Connectivity and Compatibility
The Huawei FreeBuds Pro 2 offer dual-device connection. In a work-from-home world, this is so important for me. I can have my buds paired with both my phone and my laptop. If I'm listening away to music on my phone and get a Teams call, my earbuds I can move from one to the other without much hassle. I did have to pause Spotify on my phone myself. The good news is that there's no fiddling around with pairing or swapping buds. Just pause and take the call.
In terms of compatibility, one question I'm always asked about Huawei watches and audio accessories is, will they work with iPhone? My daily rider is an iPhone 13 Pro and I'm testing a lot of Huawei gear at the moment. All of it works really well. From the Huawei Health app to the Huawei AI app, iPhone compatibility has gotten really good.
I've been able to pair the FreeBuds Pro 2 in the Huawei AI app on iPhone, customise the EQ, control all the gestures, everything. Hard as I tried, I haven't been able to find anything that doesn't work. So if you're an iPhone user pondering about Apple's AirPods Pro, this is a worthwhile consideration.
Design
I like the look of the FreeBuds Pro 2. It's a highly subjective thing, so here's a picture of them for you to decide for yourself.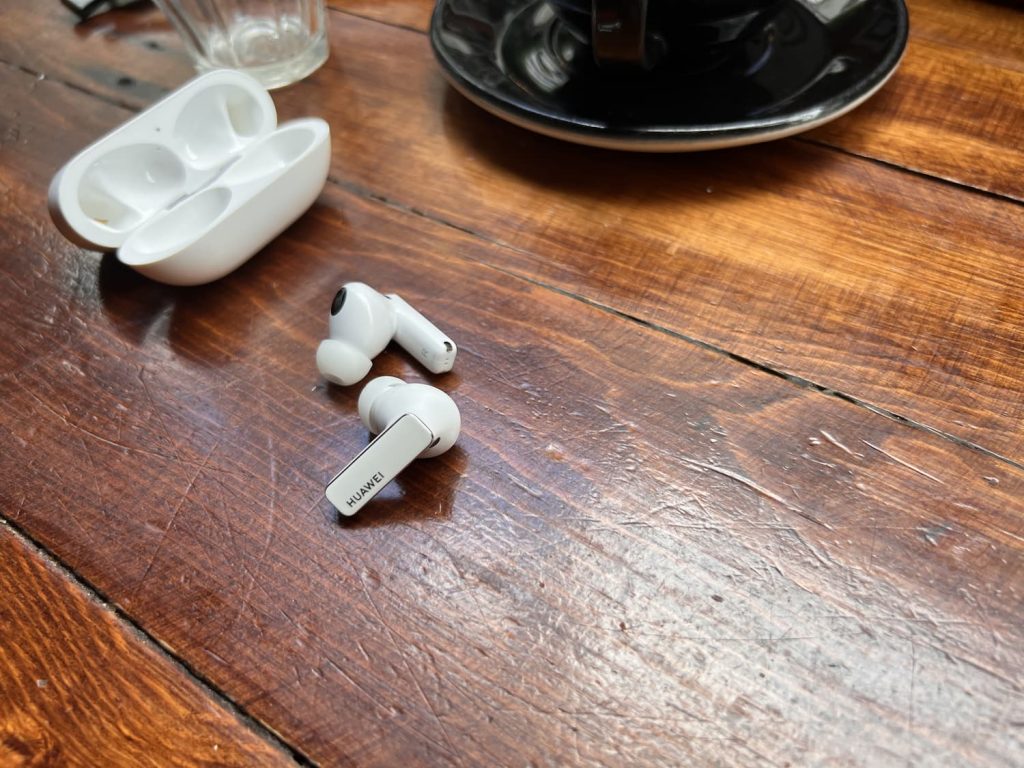 What I can vouch for is comfort. I used these out of the box immediately after getting them. I was boarding a flight from Berlin to Dublin. It was a brave move because I wanted a nap on the flight. I'm often wary of buds on a flight because I fear them falling out. However, the FreeBuds Pro 2 were super snug. I did a quick fit test in the app and that was confirmed.
The comfort comes down to Huawei's engineering efforts, the silicon tips and the buds weighing in at just 6.1g.
I'm going to cover gesture control here too. At first, I was going to class the gesture set up as a negative. You pinch the stalk of the buds to control them or your connected device. Initially, I found this counterintuitive. But after just the first flight, I'd gotten used to the controls. While not many buds take this approach, the physical pinch is easier to remember.
A single pinch will play/pause or answer/end a call. Pinch twice during a call and you'll reject it.
Pinch and hold adjusts the ANC level or enables awareness mode.
A double pinch on left bud goes back one track, on the right, it'll bring you forward one track.
Volume is simple too; just swipe your finger up or down either bud.
Battery
I always say it. I'm blown away by how small buds with ANC can pack in so much battery life. During my trip back from Rammstein I ended up getting a bus from Cardiff to Bristol and a delayed flight from Bristol to Dublin. Actually, now that I think of it, the flight over from Dublin to Bristol can all be counted in this one single charge of my FreeBuds Pro 2.
I just want to give you a more real feeling of how much living these buds keep up with, without you needing to plug in. The buds will give you nearly the full advertised 4 hours of playback with ANC turned on.
Realistically, you're unlikely to ever go four hours straight with buds in your ears. You'll pop them out into their case for a few minutes at some stage. During this time, the FreeBuds Pro 2 will power up really quickly. It'll take 40 minutes in the case for a full charge, but just a few minutes will give you plenty of listening time too. One feature that iPhone users might miss is MagSafe charging. While the Freebuds case supports wireless charging, it won't charge on the back of your iPhone.
With everything combined, Huawei state that you'll get 30 hours of listening with ANC off, listening at about 50%. For me, you have loads of power to get through lots of travelling or work.
Are The Huawei Freebuds Pro 2 Worth It?
To determine whether or not these earbuds are a good purchase boils down to a few things. If you use earbuds every day for work and music with lots of travel, then absolutely. If you normally just wear €20 wired earphones and don't care about bells and whistles or audio quality, well all high-end earbuds will be underwhelming for you.
Now, if you're an iPhone user weighing up a pair of Apple AirPod Pro buds, this is where things get very interesting. The AirPods Pro will set you back €279. When the Huawei FreeBuds Pro 2 launch here in Ireland later in July, they'll be just €199. As I've said, all my testing was with an iPhone 13 Pro and they work brilliantly.
Comparing Huawei Freebuds Pro 2 and AirPods Pro
Here's a cheeky little comparison between Huawei's FreeBuds Pro 2 and Apple AirPod Pro.
Spec
Huawei FreeBuds Pro 2
Apple AirPods Pro
Form Factor
Hard shell + silicone tip
Hard shell + silicone tip
Listening Time (No ANC)
6.5 hours
5 hours
Listening Time with ANC
4 hours
4.5 hours
Weight (each)
6.1g
5.4g
Charging
USB-C
QI Wireless
Lightning
MagSafe
Colours
Silver Blue
Silver Frost
Ceramic White
White
Bluetooth
5.2
5.0
Waterproof Rating
IP54
IPX4
Price
€199
€279
Huawei FreeBuds Pro 2: The Verdict
The Huawei FreeBuds Pro 2 achieve in the audio category what Huawei achieved years ago with phones. Huawei is delivering incredible quality and specs at a fraction of the cost of their most obvious competition. In the mobile space, jumping from iPhone to the likes of a P30 Pro back in the day was a big ask. The jump eco-system loss from AirPod to FreeBud just isn't as great.
If you're in the market for a great pair of earbuds, these are a fantastic purchase. Even if you're an iPhone user.
The FreeBuds Pro 2 will be on sale in Ireland from the end of July. Check out the Huawei website and socials for further updates. You'll most likely be able to pick them up in more than a few high street stores.