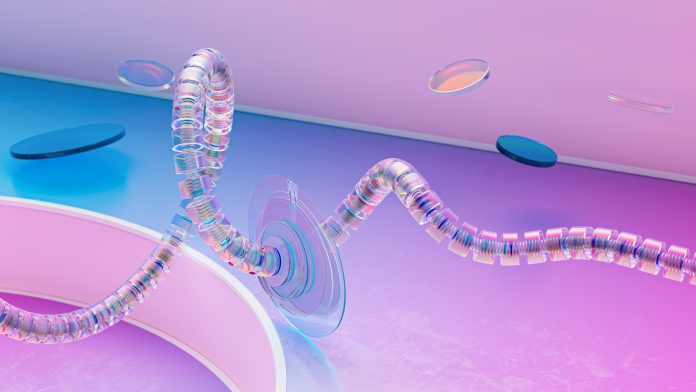 Welcome to the mysterious world of ChatGPT, where artificial intelligence and humour collide. But who is funding this wacky machine-learning experiment? Is it the government? A group of rogue hackers? Or maybe a group of mischievous monkeys with a knack for coding?
Well, the truth is (drumroll please)…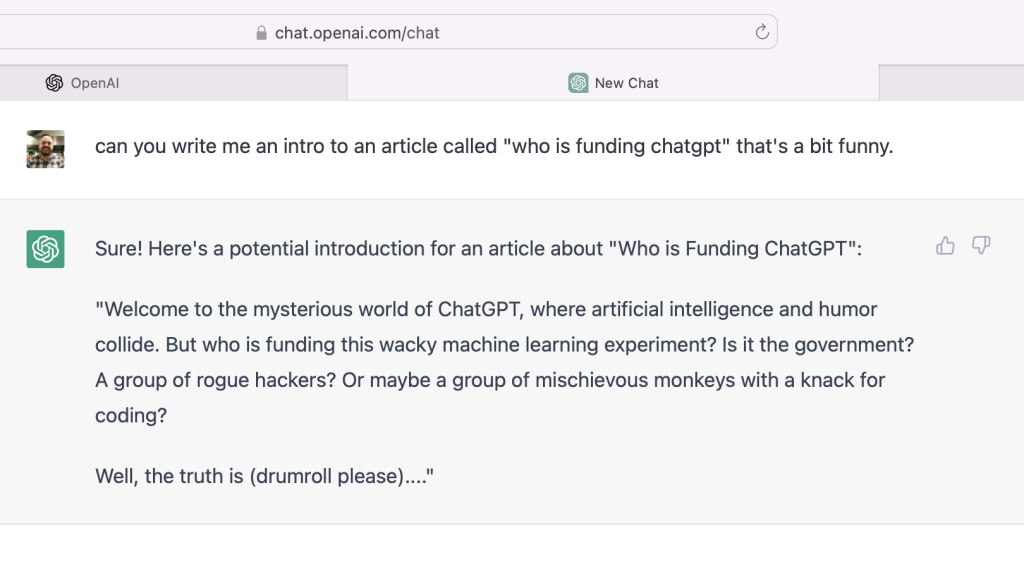 Who is funding ChatGPT?
Right, so there's no conspiracy here. You can even ask ChatGPT itself and it will tell you who's funding it. Or at least who is funding OpenAI, the company that built it.
OpenAI is a research organization that focuses on the development and promotion of friendly artificial intelligence. OpenAI was founded in 2015 by a group of entrepreneurs, researchers, and philanthropists, including Elon Musk, Sam Altman, Greg Brockman, Ilya Sutskever, and Wojciech Zaremba.
OpenAI has received funding from a variety of sources, including private investments, grants, and partnerships with organizations and companies. Some of the investors and partners that have supported OpenAI include Microsoft, Reid Hoffman's charitable fund, Khosla Ventures, and Infosys.
In addition to these private sources of funding, OpenAI has also received support from government agencies, such as the National Science Foundation and the Defense Advanced Research Projects Agency (DARPA). This support has allowed OpenAI to conduct research and development on a wide range of AI-related projects, including natural language processing, computer vision, and machine learning.
On the website, they state that OpenAI is governed by the board of the OpenAI nonprofit, comprised of OpenAI LP employees Greg Brockman (Chairman and President), Ilya Sutskever (Chief Scientist), and Sam Altman (CEO), and non-employees Adam D'Angelo, Reid Hoffman, Will Hurd, Tasha McCauley, Helen Toner, and Shivon Zilis.
Investors include Microsoft, Reid Hoffman's charitable foundation, and Khosla Ventures.
How much does ChatGPT cost per day?
In terms of daily costs, a figure of $3 million has been circulating on social media over the past few days. Unfortunately, there is no solid number known. That estimate is just that – an estimate, based on AWS calculations for cloud hosting and processing costs.
This would be problematic for a start given their funding. If being heavily backed by Microsoft, I would expect to see OpenAI using Azure – Microsoft's cloud platform, not AWS which belongs to Amazon.
I'm sure we'll learn a lot more about ChatGPT, the people behind it and how much it costs. But for now, what worries me…