Before I get going on the Tag Heuer Smartwatch, I feel a bit of back story is needed. I personally am a huge watch fan, always have been always will be. In fact, this is a love that goes back to my childhood and my old grandfather's jewellery shop in Limerick City. I remember getting my first watch on my Communion day. It was a Nike digital job and I still have it somewhere.
A confession…
Anyway, this is probably why I don't own a smartwatch. Up to now smartwatches have been a bit gimmicky or made by tech companies with no flair for the style and beauty of a real piece of wrist bling. Until now that is. Tag Heuer are set to release the most exciting smartwatch to date. Recently, Micheal Kors and other fashion brands have begun producing smartwatches. The time has come for the big boys to enter the arena.
The second generation smartwatch is set to be released on 14 March. It will be the first to feature a modular system for switching between digital and mechanical movements. That basically means a standard watch face and the Android digital face. So when your battery dies your still wearing a fine bit of James Bondesque magic rather than a limp piece of gadgetry.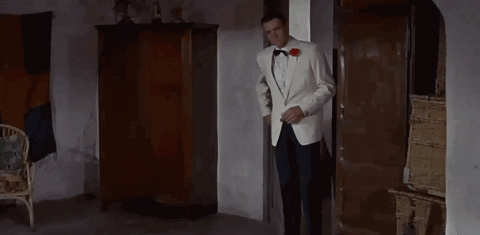 When will we get the Tag Heuer smartwatch
Tag Heuer boss Jean-Claude Biver had originally been saying that we would not see the latest model until May. Thankfully this has changed with an announcement imminent at Baselworld. For you and me that's the annual Swiss trade show attended by all the world's largest watchmakers.
switch between the digital connected Android Wear 2.0 body and a more traditional automatic movement
Tag Heuer has developed a way for the watch to function as both a smartwatch and a regular timepiece. The smartwatch is to be called the Connected Modular allowing the owner to "switch between the digital connected Android Wear 2.0 body and a more traditional automatic movement."
For version two, Tag Heuer will use the new Android Wear 2.0 operating system. The watch will also feature NFC for making contactless payments, a more accurate GPS chip, an improved display and longer battery life. The watch will also feature industry-standard lugs to which any strap and clasp can be fitted. It will also come in a male and female size faced so nobody should feel let out.
And it's totally affordable, right?
The world of fashion and tech seems to be on a collision course and this is something we are excited about. Gone will be the days of substance without style. Jean-Claude has gone as far to say he expects the new model to ship 150,000 this year. "Connected" the original Tag smartwatch retailed at €1,000 a pop, yet it still shipped over 56,000 units.
Plenty of people must have been saving up their pennies. Now if someone could please point me in the direction of the nearest credit union.