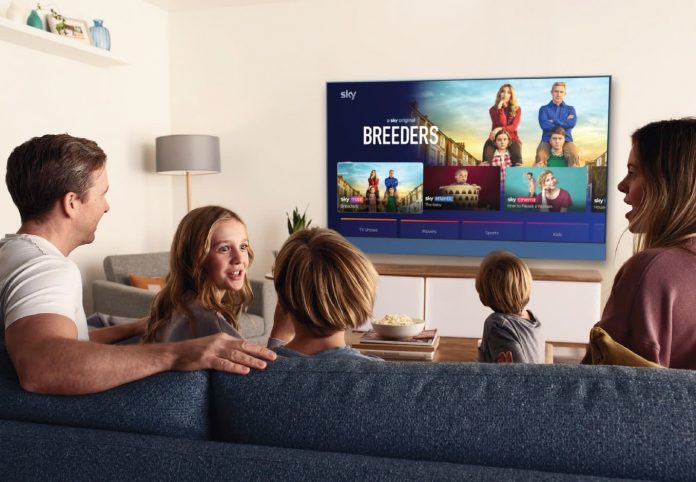 Sky has confirmed an Irish launch date for Sky Glass. The service will launch here next month on August 25th. If you're a Formula One fan, you've no doubt heard Crofty mention Sky Glass in every single race. In fact, it's become a bit of a meme, but what is Sky Glass? Who can get it and is it worth it?
What is Sky Glass?
Sky Glass is a TV from Sky. We all know Sky as a provider of TV channels, but with Sky Glass they now turn to producing the physical television that sits in your living room. Sky Glass comes with a built-in Sky Box too. The TV will come in a range of colours and sizes and is the world's first TV to be certified carbon neutral.

One of the big benefits of Sky Glass is that the entire system runs over your internet connection. This removes the need for an installed dish. This is good news for people living in apartments. I did have Sky in the past in an apartment, but it was after much wrangling to try and get a communal dish installed.
The Sky Glass TV
The Sky Glass TV itself promises to be quite high quality. It delivers your favourite entertainment via a 4k Ultra HD display and supports HDR10 and Dolby Vision. The TV adjusts output settings based on whatever it is you're watching too, for an optimal experience.
Sky believes Glass is "smarter than a smart TV". Their TV comes with built-in voice control. Just say "Hello Sky" and ask for what you need. I'll reserve my judgement on how practical this is until I get to play with the service properly.
Live Restart is the feature that drives a lot of the mentions in Formula One. Here, you can start a show you've missed right from the start. Watching live sports, you can quickly cycle through the big moments and get up to date before joining the live feed.
Is Sky Glass Worth It?
Sky Glass starts from just €15 per month for a 43-inch Sky Glass TV. €20 per month gets you a 55-inch Sky Glass TV and for the 65-inch TV, it costs €26 per month. There is good and bad news here. The good news is that the TV you get is actually worth slightly more than you pay over four years. Four years is important here as it's one of two contract options you have.
Alongside this four-year option, Sky will also launch a two-year contract at a higher monthly rate. Given that a TV will likely be in your living room for longer than four years, it's an interesting proposition. However, you do just get a 24-month warranty regardless of choice.
Sky Glass Two-Year Pricing
43-inch
55-inch
65-inch
Monthly
€30
€40
€52
Up-front
€31
€31
€31
Total
€751
€991
€1279
Normal TV Value
without Sky
€755
€999
€1299
Sky Glass TV's are worth slightly more than what you pay over the course of a contract
Sky Glass Four-Year Pricing
43-inch
55-inch
65-inch
Monthly
€15
€20
€26
Up-front
€31
€31
€31
Total
€751
€991
€1279
Normal TV Value
without Sky
€755
€999
€1299
You often have TVs for a lot longer than two years, so four years is a tempting option
The obvious "catch" here is that this monthly cost doesn't include your Sky subscription. That's Sky's play here. Give people the TV at a good price and tempt them towards a Sky subscription.
If you're already a Sky customer and in the market for a TV, well then. This might be a bit of a no-brainer. I'll reserve judgement until I get up-close and personal with Sky Glass. So be sure to throw us a follow on TikTok where we'll have all the latest Sky Glass news.
You can also pre-register your interest in Sky Glass Ireland over on the Sky website.