Yup you read that headline correctly, Google Maps has just turned 15 years old! Back in 2005 Maps was created to help us get from point A to point B with ease, and guess what? It works and now today its probably one of the most used and most useful apps we have on our Android phones. To celebrate this big occasion Maps is getting a facelift and update based on user feedback. So what's the story?
A Fresh New Look
From today onwards we will see a freshly skinned Google Maps App on both iOS & Android, starting with the logo.
Within the app we are getting 5 tabs, Explore, Commute, Saved, Contribute and Updates with a few cool and handy features.
Explore: Linking in with Google My Business, if you're looking for a place to eat or shop, here's where you can get information, ratings, reviews and more for about 200 million places worldwide.
Commute: Simple enough tool where you can check to see that you're on the most efficient route and get real-time traffic updates for your daily commute.
Saved: Found a place restaurant or museum that you need to visit on your holiday, save it for later.
Contribute: With the new Contribute tab, you can easily share local knowledge, such as details about roads and addresses, missing places, business reviews and photos. Each contribution goes a long way in helping others learn about new places and decide what to do.
Updates: Kind of like a twitter for maps. Updates is a feed of trending places or business' in your area made by local publishers. You can also interact with business' to get questions answered.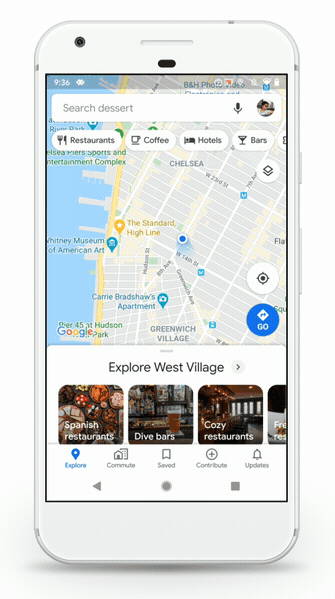 Alongside the new look and the new features, Google has also decided to celebrate the birthday by creating a limited time party-themed car icon that will be used when you're navigating on Maps.
On The Go
Taking public transport? Stay informed in real-time. A year ago Google introduced crowdedness predictions to help you see how crowded your bus or train will be based on previous journeys. You can also get insights from previous passengers so you can check out important details like:
Temperature: Check-in advance how hot or cold the journey is based on previous passengers feedback.
Accessibility: If you have special needs or require additional support, you can identify public transit lines with staffed assistance, accessible entrance and seating, accessible stop-button or hi-visible LED.
Security Onboard: Feel safer knowing if security monitoring is on board—whether that's with a security guard present, installed security cameras or an available helpline.
That's some pretty interesting stuff and it's the beginning of a user-driven platform where you can see the experiences of previous passengers from March, with availability varying by region.For our Limerick readers imagine the craic reading the user experience of the famous 304. You will also be able to provide your own experiences for other peoples benefit.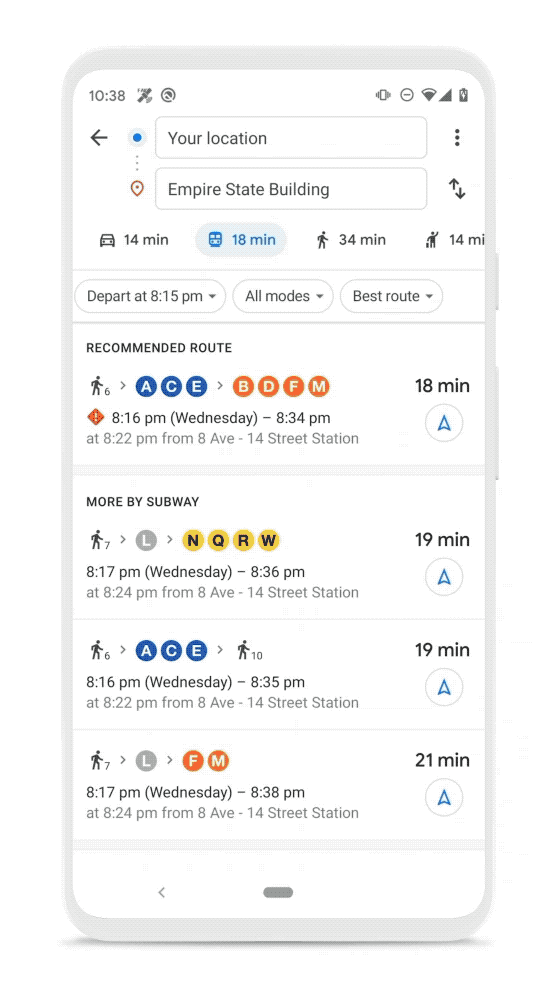 Live View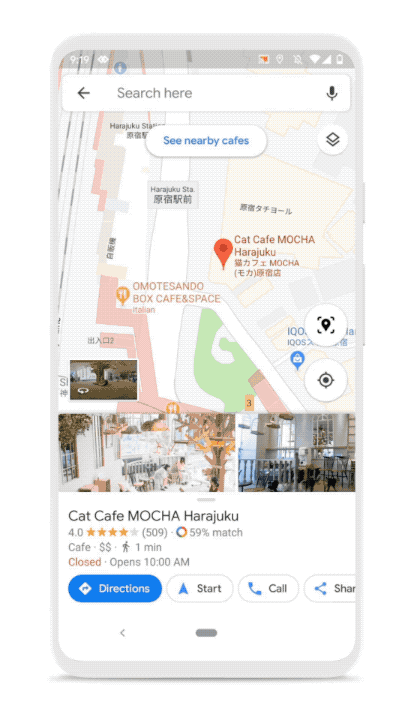 By combining Street View's real-world imagery, machine learning and smartphone sensors, Live View in Google Maps shows you your surroundings with the directions overlaid in augmented reality. Pretty handy for when you're not sure what way to go to get started on a walking route with Google Maps.
Guess you could say our little Google Maps is growing up.