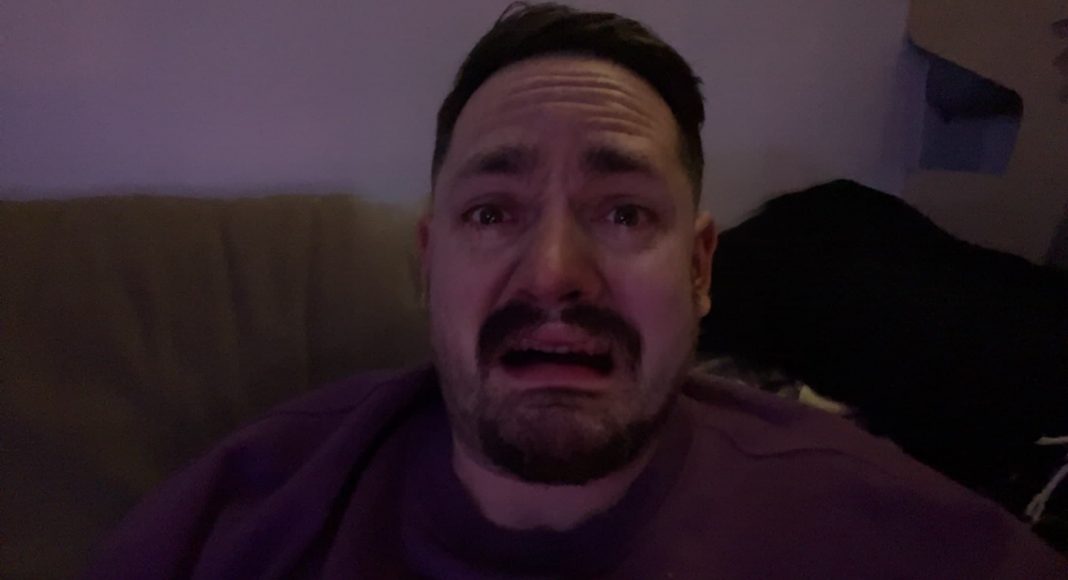 It can be hard to keep up with TikTok sometimes. Just last week, it was all about the Dubai Porta Potty and we've already moved on. Now, the big trend is the sad face filter. But while TikTok has plenty of filters to help you shoot funny videos, there's no sad face filter. So how are so many people posting hilarious sad face filter videos on TikTok? Here's what they're doing and how you can do it yourself.
What is the TikTok Sad Face Filter?
This might be fairly obvious, but I'll explain it just in case. The sad face filter trend on TikTok is all about filming someone during a fairly mundane task or moment in their day. It gets funny because of a filter that makes the person in the video look like their bawling crying, no matter how happy they are.
It's a really funny trend. So far, the best use of the filter seems to be friends asking for something simple, like a sip of a drink. This gets really funny because they say "yes, no problem" while the filter suggests the contrary.
Why is there no TikTok Sad Face Filter?
While TikTok offers a plethora of filters and effects to make hilarious clips, this latest trend has left many confused. The reason for the confusion is that there's no sad face filter on TikTok. A closer inspection of videos already going viral with the sad face filter give one hint as to how it works. There's no filter tag being added by TikTok. That tells us the filter is from another platform.
Yep, it's a Snapchat filter that's being used. Here's how you can grab it.
How to Get the Sad Face Filter
If you're looking to make a sad face video for yourself, here's how you do it. First of all, you're going to need Snapchat. Here's where the filter can be found. You'll need to shoot your video here and then upload it to TikTok.
Open Snapchat
Tap the emoji button to the right of the camera capture button
Scroll to the right until you find the "sad face filter" icon (see below)
Shoot your video
When finished, tap the download/save button
Open TikTok
Tap the Upload box to the right of the camera capture button
Select your "sad face filter" video
Edit as required and tap next when finished
Add a caption and post your video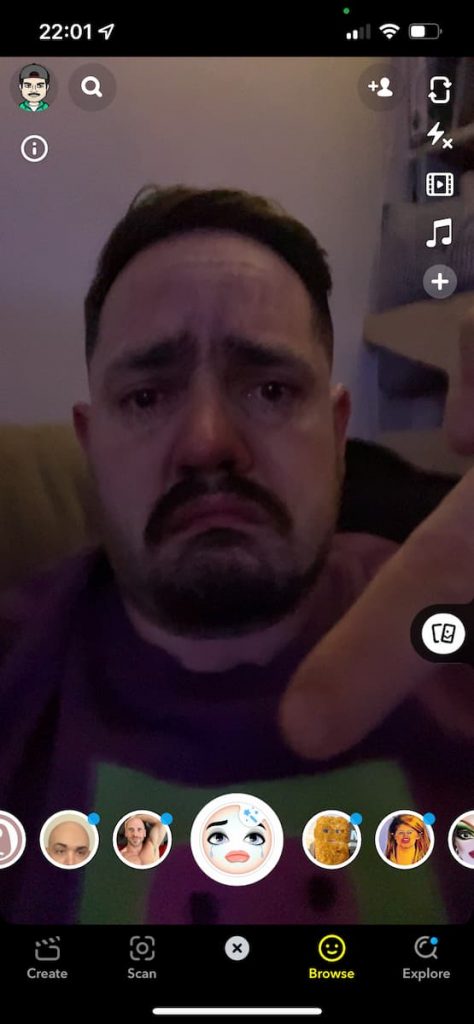 The process of creating sad face filter content and uploading to Instagram is exactly the same. Just upload to your Instagram app instead of TikTok. Simply keep an eye on your clip length when recording and you should have no hassle uploading it.
The Amber Heard Connection
There's absolutely no official connection between the sad face filter and Amber Heard. Heard has been in the headlines recently as she's being sued by her ex, Johnny Depp for defamation. Snapchat had to state that it was purely coincidence that the filter become available around the trial during which Heard was famously seen crying.
As trends go on TikTok, this one is fairly harmless. I love the tricking your friend element of this, so go on and give it a go.