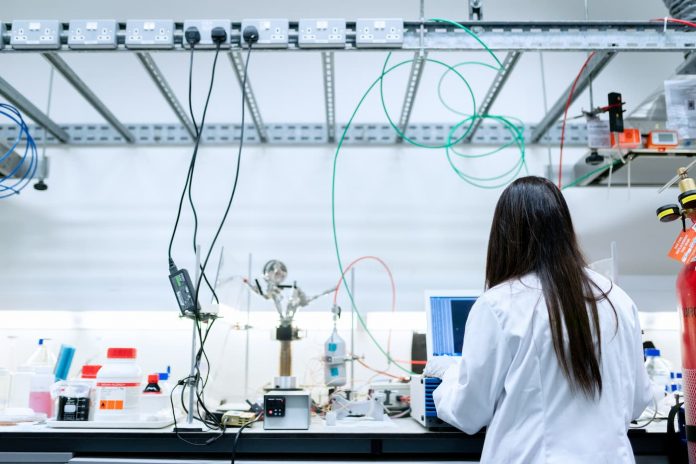 Where do you start with the wild story behind tech startup, Theranos? After years of raising funds, the health-based startup was found to be built on layers of fraud and total lies. Fortunately, I don't have to tell the story. The Dropout tells the story and is now streaming on Disney+.
What is The Dropout About?
The Dropout is based on an ABC podcast of the same name. It tells the true story of Elizabeth Holmes. A Stanford dropout who started a health-tech company. The company was called Theranos. The goal of the company was to make healthcare easier than ever. With just one drop of blood, a new machine, created by Theranos, could run hundreds of tests. The idea is lovely. The reality was next to impossible.
That didn't stop Theranos from getting backed by some of the world's richest and most powerful people. Over $600 million in funding went up in smoke when the project was exposed for being vaporware. Hundreds lost their jobs. More importantly, there were many cases of misdiagnosis amongst real-world patients.
Is The Dropout Worth Watching?
The Dropout is absolutely worth watching, particularly if you already have a Disney+ subscription. After Dopesick, this is one of the best things I've watched on the platform. It's an insight into how money follows confidence above ability. How big business is often just a lot of nonsense. And how Silicon Valley is a minefield.
Not least of all, the show is worth watching for the fascinating character of Elizabeth Holmes. Amanda Seyfried nails the quirky mannerisms of Holmes and you'll be left wanting to see interviews with her.
If you know the story, it's worth a watch. If you don't, then this is unmissable watching on Disney+.
The Dropout Trailer