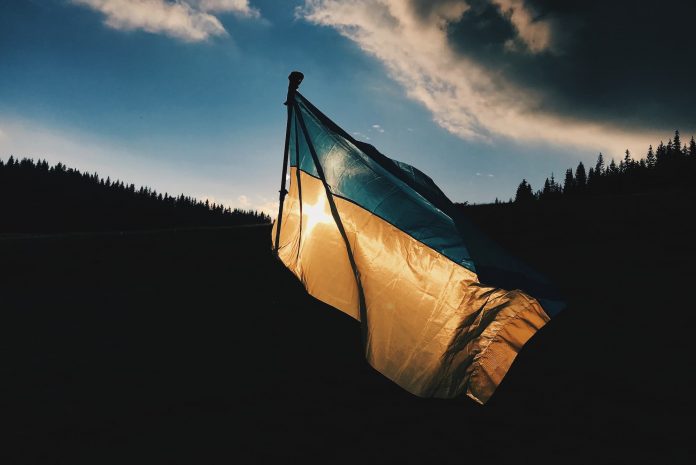 The world is standing stunned right now as Russia has invaded Ukraine. Personally, I've never felt so European. I've never felt like something was happening to someone we have a shared connection with. I hate the idea of war. I hate the idea of dying for your country or that it should ever come to that. So, it sits uneasily with me that it's now possible to donate directly to the Ukrainian army from abroad.
Yet I do feel like I want to support in some way. Supporting the Irish Red Cross is one way you can help. You can donate directly to the Irish Red Cross on their website. Revolut has also launched direct ways for you to support through their app's Donations section.
How Does The Irish Red Cross Help Ukraine?
A tragic by-product of war is the displacement of civilians. Already, hundreds of thousands have fled Kyiv and other areas of Ukraine, seeking safety. The Red Cross is on the ground in Ukraine helping families with the basics they need. By donating to the Irish Red Cross Ukraine Appeal, you're helping to repair Ukrainian infrastructure and supply health facilities, food and hygiene supplies to families that desperately need them.
How To Donate To The Irish Red Cross Ukraine Appeal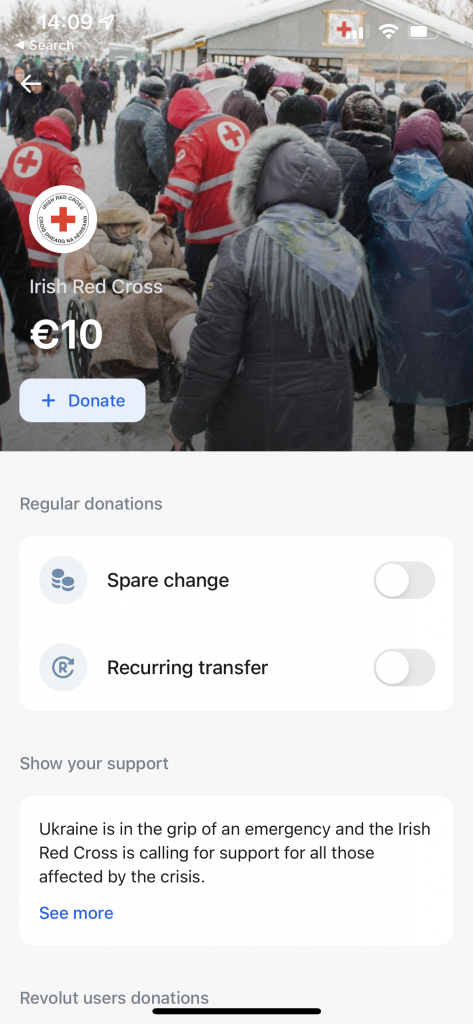 You can support the Irish Red Cross's appeal by visiting their website.
If you're a Revolut customer, you can donate directly with 100% of your donation going to the Irish Red Cross.
Open the Revolut app
Open the hub (third button at the bottom of the screen)
Open Donations
In the "All Charities" section, select "See All"
Choose "Irish Red Cross – Ukraine Conflict Appeal"
From this section, you'll be able to make a one-off donation, donate your Spare Change or start a recurring transfer.