So the weather since November has been awful to be fair…but it's about to get worse. Yes that's right Storm Emma or "The Beast From The East" is on the way with temperatures set to plunge to minus 10 with parts of the country forecast to be hit with 30-40cm of snow. It's going to get rough out there but that was before "The Lads From the Whest" put their heads together and came up with our one-stop shop to share our top tips on how best to enjoy the upcoming snow days!
Get Charged
With schools and work set be closed down for a day or two, we are sure to get a couple blackouts if not a full-blown power outage. To keep yourself and the little ones sane we recommend charging everything to max capacity as soon as possible. We have all had that moment during a blackout where we all watch our phone battery and thus our connection to the outside world fade and die right before our eyes. Don't let that be you, so here's a list of everything we can think of to help you stay connected during the downtime:
Tablets/iPads
Laptops
Smartphone's
Powerbanks (serious lifesaver if you haven't already got one hop down to any local phone or electronics shop and pick a decent one up for €30)
Mobile Broadband Modems just in case the connection holds up)
Download all the Things
What's the best thing about Storm/Snowdays? hiding under your blanket in front of the fire watching movies with the family or housemates of course. If you want to keep the little ones (or fully grown children like myself) entertained we highly recommend downloading Disney Life on their free 14-day trial and download a few series or epic Disney classics to keep them nicely occupied. Otherwise, if you have an Android phone and a Chromecast get onto your Netflix account and download a few of the many bangers that are available to download to watch later. Here are a few shows/movies and documentaries we think will be sure to make your day pass without a second thought:
For the sports fans,
Juventus First Team – a close up intimate look at the Juventus first team as they embark on the new football season as they hope to make Italian football history. We get detailed and personal insights from players such as Gigi Buffon, Gonzalo Higuain and Pablo Dybala.
Messi – Another documentary movie about Mr Lionel Messi, tracking his rise from the streets of Rosario all the way to the Nou Camp. Find out more about this quite but brilliant footballer
Coach Snoop –  An American television series that follows legendary Hip-Hop artist Snoop Dogg as he coaches a youth football league to keep at-risk kids off the streets and focused on their goals.
For the Comedy Lovers,
Chris Rock Tamborine – the latest Netflix special from comedian Chris Rock as he pokes fun at serious issues like his own divorce and other controversial topics
Dave Chappelle Equanimity & The Bird Revolution – In his final Netflix comedy specials  (yes there's two) Chappelle jokes about what it was like to grow up poor and how he took heat from the Trump on the campaign trail
Documentaries Galore
Dirty Money – A Netflix Original Series documenting various stories about exposing the greed, corruption, and crime spreading through the global economy.
Bowling for Columbine – topical right now due to recent news stateside filmmaker Michael Moore explores the roots of America's predilection for gun violence.
Blackfish – Shows the sometimes devastating consequences of keeping such intelligent and sentient creatures in captivity, get ready for all the feels as your hear Tilikums sad story.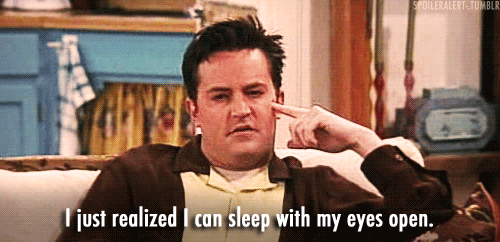 TV Shows and Series
Friends
Altered Carbon
Rick & Morty
Black Mirror
The Young Offenders
Get The Munchies Sorted
Let's face it if we have a power outage you will have invested in a press full of goodies to gorge on throughout the day or if you're anything like us has forgotten and will be praying to find a takeaway that will deliver in the worst of conditions. If there is one lesson we learnt from good ole Harrold and Kumar it's this, don't venture outside to get food it gets weird. JustEat, Marvin and The Delivery Guys are all simple to use apps that are available on the App or Play Store and will ensure you find a way to get fed without braving the snow storms.
If you're really stuck, our very own Gary Cronin is peddling a survival bargain…
Our very own @gcronin007 is showing off his entrepreneurial side over on @adverts_ie #BeastFromTheEast #survive pic.twitter.com/ZXPGwzeUQd

— Goos3D (@Goos3D_IE) February 26, 2018
Candles and All that Jazz
With power probably at a minimum we highly recommend investing in a few candles or torches at the very least. If you do decide to go down the candle route say nothing to the other half and look like the romantic fool you always were meant to be. In 9 months time Jon, Martin, Gary, Dean and Neal are all names you can happily borrow…just saying.
Everything Else
Stay Safe
Sure thing Theresa! Although we might enjoy a bit of craic here at Goos3D, we do want all of our readers to stay safe if the weather does get as bad as expected. Look after yourselves out their and remember to take care on the roads if you're out and about. Oh and get the bag of cans at the ready because let's face it a midweek day off work calls for a scoop or two.