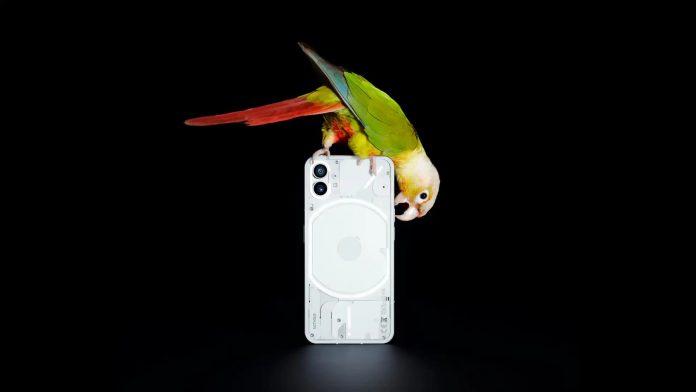 A new phone is coming. I mean a properly new phone with some new ideas. This happens every now and then. Perhaps OnePlus is the most recent example of it. That's the same OnePlus that was co-founded by Carl Pei. The same OnePlus that was bought up by OPPO and the same Carl Pei behind this new brand, Nothing. But is the Nothing Phone (1) really able to take on Apple? Is it actually different or just being driven by clever marketing. Will it be available in Ireland? I'm off to answer your questions now.
Is Nothing Phone Coming To Ireland?
I'm trying to make a habit of answer the big questions early in my articles. Where will you be able to buy the Nothing Phone 1. The Nothing Phone 1 is not coming to any Irish networks at launch. This immediately makes grabbing one of these phones a bit tougher. If you're in the UK, there will be limited availability from July 16th.
The easiest way to buy a Nothing Phone 1 in Ireland is going to be online, direct from Nothing. The Nothing Phone 1 starts at €469 and appears to be shipping to Ireland.
What Is Nothing Phone 1?
Nothing Phone 1 is a new challenger smartphone to enter the market. It's the brainchild of Carl Pei, co-founder of OnePlus. The company, which is really called Nothing, has lots of well-known investors, including Casey Neistat.
Nothing Phone 1 is trying to stand out in a market of phones that all look the same. To be fair, they've hit the problem right on the head. Phones are boring. To combat this, Nothing Phone 1 packs in decent specs, at a fair price, and wraps it in a unique skin.
The uniqueness of the phone is the back. The transparent phone shows the inner workings of your smartphone and more importantly the Glyph Interface. Despite plenty of chatter around the phone taking aim more at iPhone and other Androids, the phone's operating system, Nothing OS, is just a custom Android skin.
Glyph Interface
So what about that Glyph Interface. This is a series of lights on the rear of the phone. You can customise these to play different light dances based on who's calling. The one cool part I like is that the light next to the charger doubles as a charging-progress bar.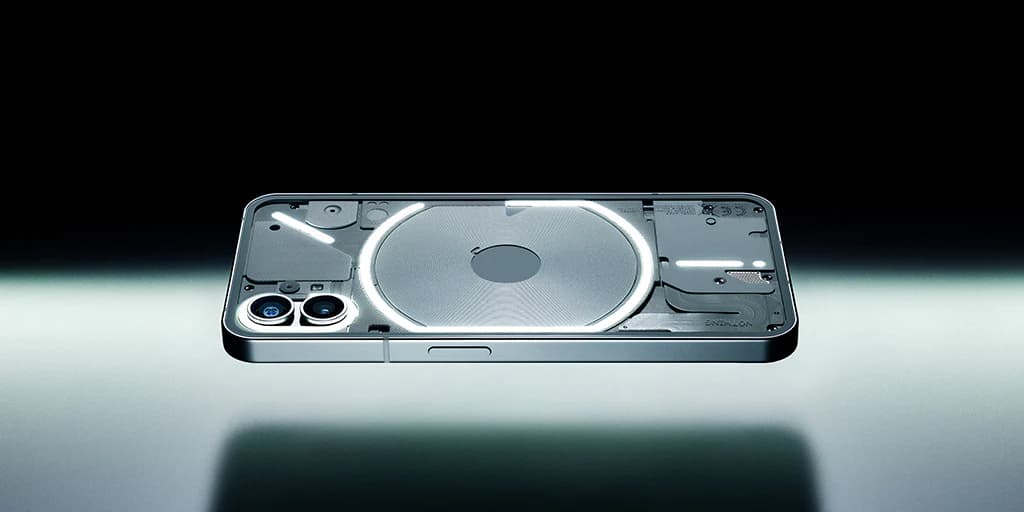 The truth is, this isn't totally new. The Samsung Galaxy S7 Edge featured custom colours for contacts calling. You could see the glow when your phone was face down. I had that phone and never used the feature.
It's left me wondering if the Glyph is just marketing. It's great marketing, mind. People will be posting their Tik Toks no doubt. But ultimately, this wouldn't be a big selling point for me.
Targetting iPhone or Android?
I've been a bit surprised to see quite a lot of talk about Nothing Phone 1 taking aim at iPhone. Sure enough, they've taken some design cues from Apple, but iPhone has a lot more than just looks keeping people coming back for more. Apple's eco-system is the stickiest thing about iPhone. It's the fact iPhone users will likely have another Apple product that works seamlessly with their phone. Adding another brand into the mix causes friction. Noone has time for friction.
Nothing themselves know their really targeting Android users. Yes, they've said they'd like to take on Apple someday, but who wouldn't. At the end of the day, this is another Android phone that won't use AirDrop or work perfectly with AirPods.
But that's not to say it's not going to be a great phone.
Nothing Phone 1 Specs
I've only seen one Irish journalist getting their hands on a Nothing Phone 1. I've not got to see one in person yet, so I only get to go on what I see on paper. The dual-lens 50MP camera should be good and is using a senor seen in other OPPO and OnePlus phones. They're generally good shooters.
The Snapdragon 778G+, again, is the choice of OnePlus and offers plenty of power. There's also a 120Hz display, but to be totally honest, that's fast becoming a new standard. Don't fret too much about getting caught in the rain. The Nothing Phone 1 is IP53-rated. That means a splash is fine, but don't try filming underwater.
As you checkout on the Nothing website, you'll see you also have the option to add RAM, ROM and even a pair of Nothing earbuds for €99.
All in all, the specs of the Nothing Phone 1 are…grand. I mean that in the most Irish way possible. The specs are ok. Solid. They're not quite flagship though. And this is where it gets interesting.
Nothing Phone 1 is not trying to be the best phone on the market. Nothing Phone 1 is trying to be the best mid-range phone on the market. It wants to put a fun, affordable, phone out there for the Tik Tok generation. That's obvious from the Glyph Interface and, arguably even more so, the price tag of €469. Will it be a massive success? I don't think it will revolutionise anything major, and definitely not in Ireland. Despite their energy, Nothing is just going to be another phone. Nothing special.
I likely won't be getting hands-on with the Nothing Phone 1 for some time, but chuck me a follow on Tik Tok and you'll know fairly quickly if I do get one.
Is Nothing Phone 1 Waterproof
No. The Nothing Phone 1 is IP53-rated. This means it is protected from limited dust ingress and protected from water spray. It should not be submerged
Does the Nothing Phone 1 Come With A Charger
No. When checking out on the Nothing website, you can add a 45w charger for €35.
Can I Buy Nothing Phone On An Irish Network?
No. Nothing hasn't partnered at launch with any Irish mobile network. You'll have to buy directly from Nothing and get yourself a SIM-only deal instead.