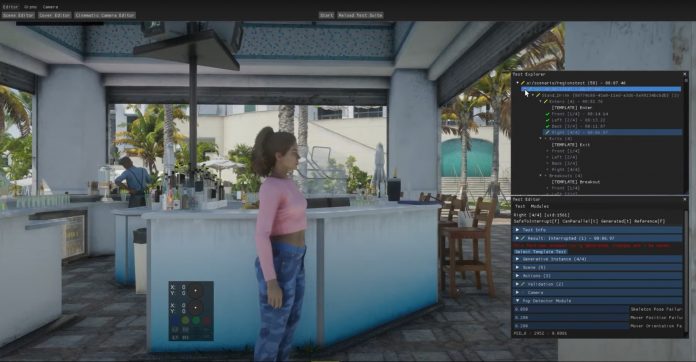 Morally, I don't know how to feel writing this article. At the end of the day, it's absolutely newsworthy stuff. We've learned a lot about the progress Rockstar Games had made with GTA 6, but it still feels a little wrong. I don't think ironic is the right word, but you know what I mean. A game dedicated to breaking the law in a virtual world, subject to a massive, and undoubtedly illegal, leak.
But I've decided to press on and write this. A summary of what has happened, and what we've now learned about GTA 6.
What is the GTA 6 Leak
On Sunday, a GTAForums user going by the handle "teapotuberhacker" posted 90 videos from a test build of GTA 6. While some doubt surrounded the authenticity of the video, they have been verified. The biggest confirmation came today when Rockstart Games tweeted this statement.
So it's legit. The leak happened. It sucks for Rockstar. For gamers, it's a double-edged sword. We know there's a GTA 6 on the way, which is amazing. But I can feel for Rockstart having this released without their consent.
The good news is that Rockstar confirmed everything will plough on. With that in mind, what do we now have to look forward to?
What We've Learned from the GTA 6 Leak
Now that the veracity of the GTA 6 leak has been confirmed, we have learned quite a bit about the next generation GTA.
GTA 6 is in Vice City
From tags in the code to VCPD patrol cars, it looks like we're going home to Vice City. This isn't the biggest shocker given it was strongly rumoured already. But I for one am delighted we're going back to Vice City. More great music alongside an even bigger version of one of the coolest cities on earth.
Lead Characters
GTA 6 will feature two lead characters. The female lead is named Lucia while the male is Jason. They've got a real Bonny and Clyde vibe to them crossed with that scene in Pulp Fiction.
Inner City Transport
Some clips show Jason using the underground. It looks like driving isn't going to be the only way to get from A to B in Vice City.
We Have No Idea When This Gets Released
Despite this absolutely massive leak, we are none-the-wiser as to when the game will be announced officially. Lots of the footage is reportedly from 2017. This would suggest we're close to a release than we are to the project starting. Many, myself included, will surely hope that's the case.
Earlier this year, Bloomberg reported that GTA 6 is still at least two years away from completion.
There is still some debate about the impact this will have on production. Everything from morale to additional security measures and workflows could delay production. For now, I'm off to play Monkey Island. I've waited 30 years for this one (well… I'm only 34 but you get the idea).