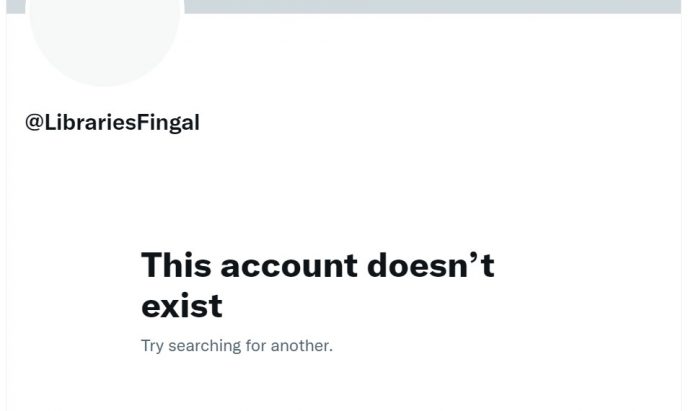 Fingal County Council took steps today to suspend the Fingal Library Twitter account. The suspension was immediately pending an investigation into what has been deemed "unauthorised activity".
It's believed that someone with access to the Twitter account had been following prominent gender-critical accounts on the social media platform. It appears to be isolated to Twitter as Fingal County Council has directed people seeking information to the library's other accounts.
The primary issue here specifically surrounds an official account for a public body, apparently, being used by a social media manager to follow gender-critical accounts widely deemed to be actively transphobic.
I truly feel for members of the Transgender Community today. They are regularly cast into the spotlight and have their identity questioned. Before you comment online or share your opinion on this, remember; you're talking about a person's identity and right to exist freely with happiness.
If you do require more information on the Fingal Library, follow Fingal County Council or the library's other social media accounts.