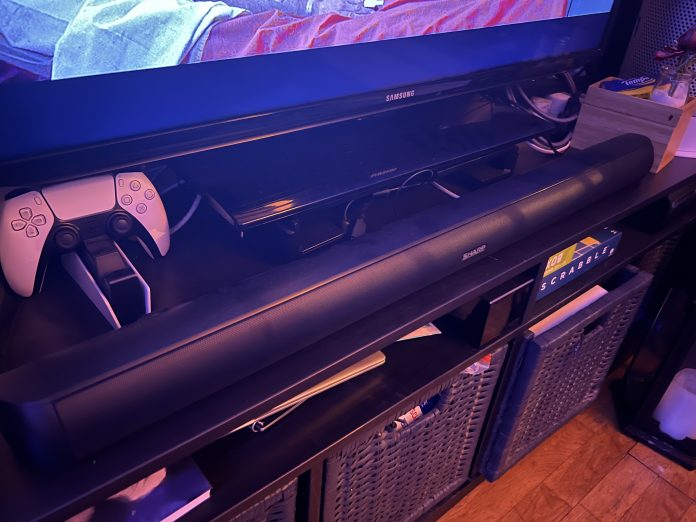 Remember those two years when we couldn't go to the cinema? They were a game-changer for home entertainment. Streaming services like Disney+ suddenly had the movies that were originally planned for the cinema. The home cinema took on a whole new meaning. It also meant that plenty of people started to look at investing in their home entertainment setup. Gadgets like soundbars have become much more commonplace. If you find yourself shopping around for one, the Sharp Soundbar 2.1 gives you an excellent value option and includes a subwoofer. Here's everything you need to know.
Features of the Sharp HT-SBW202
I recently tested out the JBL 5.0 Multibeam soundbar. A fantastic soundbar that packs loads of punch. This soundbar offered five channels all neatly packed into a single unit. This Sharp Soundbar that I've been testing out takes a different approach.
Sound
In the long speaker that sits in front of your screen, you're given two channels. Sharp then opted to include a separate subwoofer. That's another speaker in a box that sits to the side. This speaker isn't about sound quality, it's all about the impact of the sound. When you hear an explosion in the movie, you feel it because of the subwoofer. There's no messing around with cables either. The subwoofer syncs up wirelessly and is simple to set up and link to the main soundbar.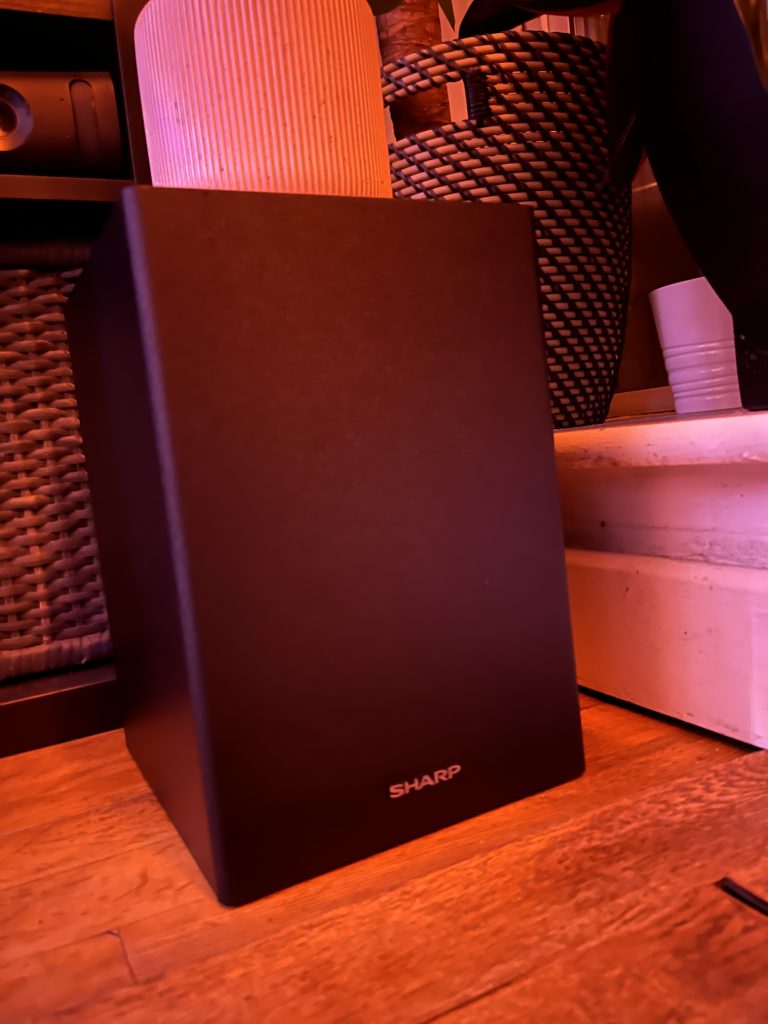 The result of Sharp's approach to their soundbar is a cinematic experience at home. I couldn't fault the sound quality at all between watching movies and live sports. Most importantly, the subwoofer does make a massive difference. That dedicated box means you feel the big moments in big movies. Perhaps the beauty of the Sharp HT-SBW202 is its simplicity. I once tested a soundbar that was so complex, it constantly cut out and created visible lag between the video and audio.
This Sharp soundbar is beautiful in its simplicity, which also keeps the price down.
Connectivity
Sticking with the theme of simplicity, let's talk about how you connect the Sharp 2.1 Soundbar to your TV. I opted to connect mine through an optical cable. If I recall correctly, that's not included in the box. You do have other options too. Move modern TVs support ARC connectivity which lets you control the soundbar with your TV remote.
Bluetooth is also an option if you want to stream music from your phone using something like Spotify. Now, I do like it when speakers feature AirPlay, Chromecast Audio or better still are fully Google Home compatible. With this feature, you can create speaker groups in your home. But not everyone wants this, and that's what Sharp is banking on. This is for people who want a nice and simple soundbar for watching movies without the expensive bells and whistles.
You do have a few more options when it comes to playback, including 3.5mm aux in and even USB support if you have a stick full of tunes.
Remote
I have to pull Sharp up on one weird thing about the soundbar, and it's not even the soundbar itself. It's the remote. On the remote, you'll find all the essentials including equaliser settings with 3-presets. You can mute, change source and adjust bass and treble too. But the remote is absolutely tiny.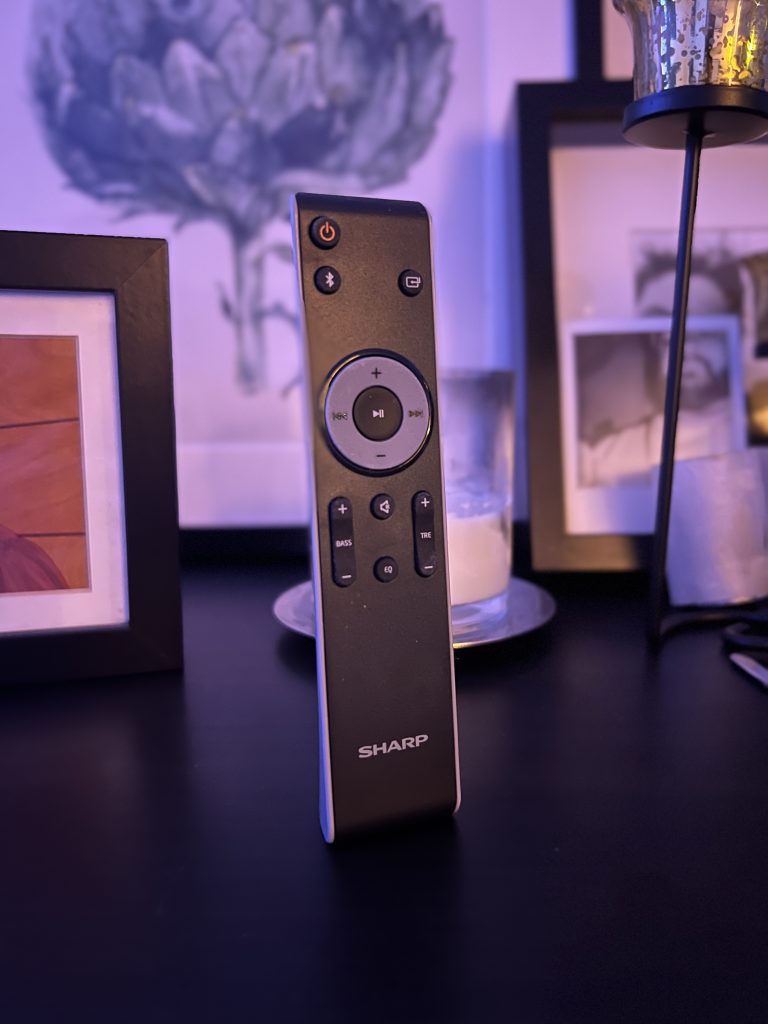 Maybe I'm being totally unfair zoning in on this fact, but I genuinely laughed when I took the remote out. Functionally, it doesn't have a massive impact. Though it is sometimes hard to find the right buttons. The equaliser rockers are easily mistaken for volume, but you get used to it.
It's not a reason against or in favour of recommending the soundbar. I just felt I had to call it out.
Sharp 2.1 Soundbar: The Verdict
The Sharp HT-SBW202 is simple but effective. It's not going to set the world alight, but it's also not going to break the bank. It's a nice neat and tidy soundbar that'll sit nicely in front of nearly any home cinema setup. I'd strongly recommend it if you've never had a soundbar and are just looking for a little more oomph.
You can buy the Sharp HT-SBW202 over on Amazon.co.uk for under €200.