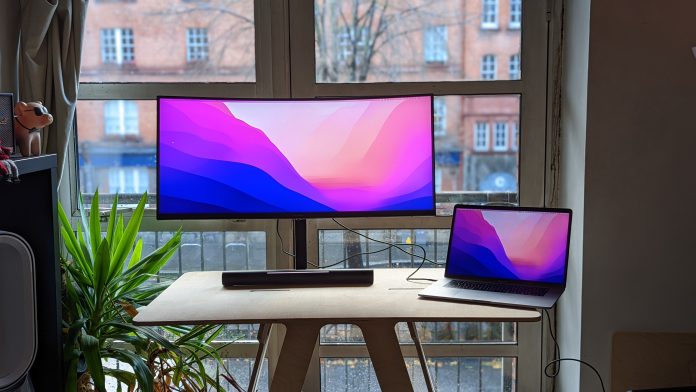 Huawei devices have been featured a lot on Goosed.ie. I really liked their stuff. But years of security fears and U.S bans have led to their mobile arm being left non-existent in Ireland. They still sell great smart watches and even laptops, fully powered by Microsoft Windows. Alongside their laptops, Huawei still sell a range of monitors in Ireland. My regular monitor is the Huawei MateView GT and I recently got to test out the MateView SE.
Are Huawei Monitors Safe?
When you connect up the likes of the Huawei MateView GT you have the choice of using the usual HDMI connection, Display Port or USB-C. HDMI is the easy obvious one, but that will limit the data transfer between your computer and the display. Using USB-C is an obvious step for MacBook users, but this does unlock some new fears if you're privacy-focused.
Personally, I don't have any fears about using something like a Huawei monitor. I consider it somewhat unlikely that any government is snooping on me through my display. However, if you feel that's likely or possible, perhaps a different brand is for you. I'll admit the technical security of this hardware isn't my forte. I've done some digging online and while I couldn't find answers, I also didn't find many people voicing concerns. So I guess there's not much to fear here.
Time to move on to the tech review.
Huawei MateView GT
This is honestly like the Lamborghini or desktop monitors.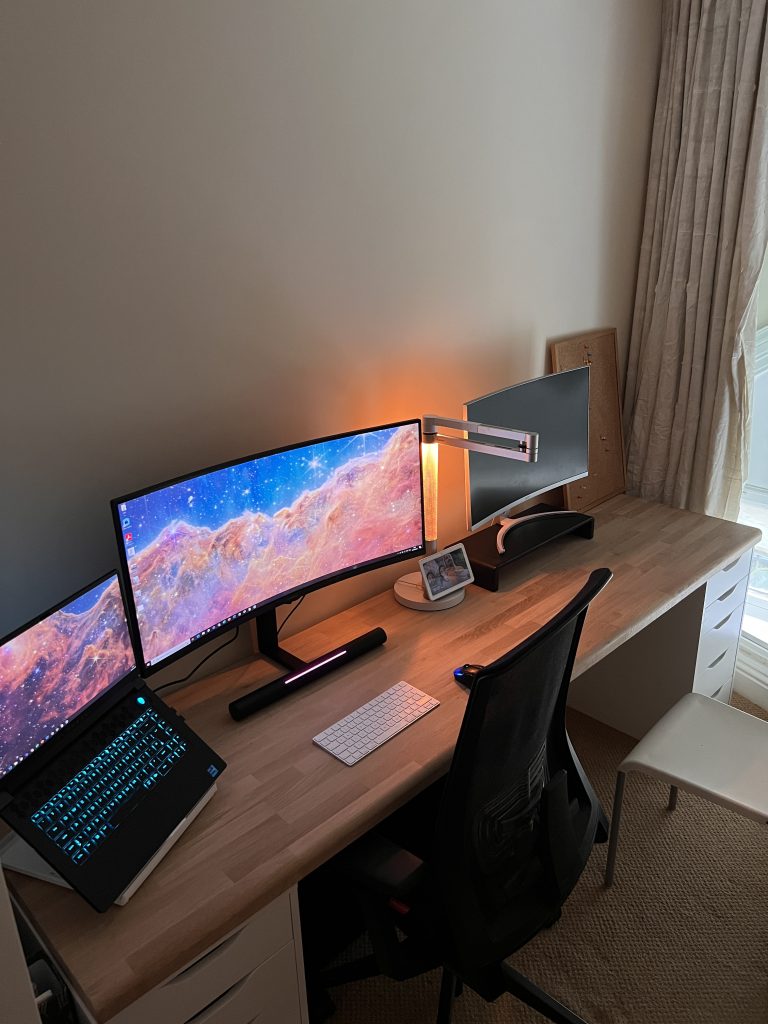 Display
The Huawei MateView GT is a 34-inch widescreen display. I've always been a fan of the double-screen setup while working. Laptop plus a monitor. But the MateView GT is effectively two screens in one, meaning you have a triple display setup.
The visual impact of a monitor like this is massive. Whether it's productivity or gaming you have in mind, the display delivers. While falling short of 4K, the 165 Hz refresh rate will perk the ears of gamers.
Sitting on my desk, the monitor is impressive. But it's not stupidly big. I've seen some of these displays and they consume the room. The Huawei MateView GT gets the balance of viewing space and physical size just right.
Generally speaking, I don't like getting too deep into the specs with displays. I rather lean towards telling you it's a stunning display to look at and is unlikely to disappoint, particularly when it comes to the price. Which I'll cover later.
Build and Design
One of the big strengths of the Huawei MateView GT is its flexibility. As I mentioned, I can connect my MacBook using just a USB-C cable. With this one cable, I can view my MacBook on the Huawei screen and charge my laptop at the same time. That's a nice neat setup.
You'll find 2 HDMI 2.0 ports, 2 USB-C ports and a Display Port 1.4 along with a 3.5 audio jack. Something for everyone unless you're deadset on using those blue VGA cables for some reason.
You can hand this on a wall or an arm using the usual VESA mounts or simply leave it on its stand.
The stand doubles as a soundbar with RGB lighting (aimed at the gamer market).
I've glanced at some other opinions online about this soundbar and opinions are divided. I think the quality is great. The only complaint I have is that it does stick out quite a bit on my somewhat narrow desk. But still, it doesn't get in the way.
Huawei MateView GT: The Verdict
I cannot think of a single scenario where buying the Huawei MateView GT would leave anyone disappointed. If you're gaming or working, the screen offers something. You can find this monitor for as little as €399.99 which is a ridiculously low price. That lowers the risk profile of this recommendation dramatically.
Huawei MateView SE
The Huawei MateView SE is one of the latest displays released by Huawei. Again, the price here is impressive given the amount of quality you get in return.
I'd argue this is one of the very best monitors for the average joe just looking for a great screen for their home office.
Display
The MateView SE shows off some amazing colours on the 23.8-inch display and is generally a very sharp and crisp. I have to keep repeating, it's good for the price, but to be fair, it's just good full stop.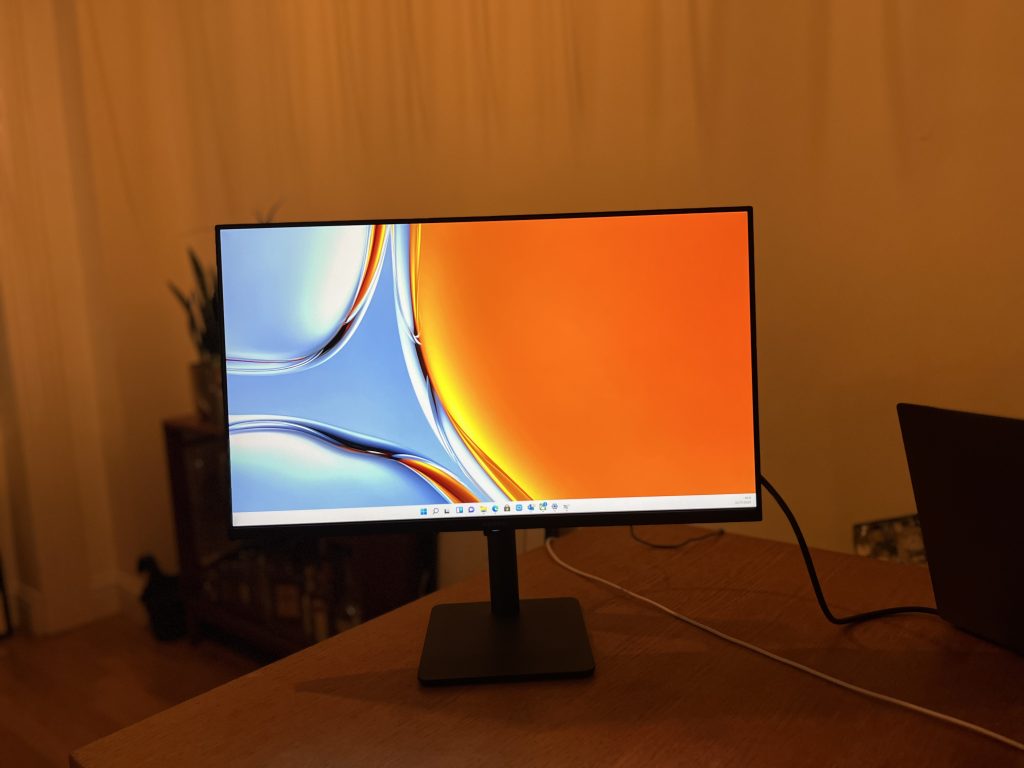 None of the specs are "out of this world" wonderful, but they are best in class for the price and target market. The screen has a 178-degree viewing angle meaning it's a good solution for multiple users sitting at different heights. Handy if you're sharing the home office.
Huawei also included a novel idea with this display. You can set it to simulate eink. It's not quite the same as a genuine eink display, but if you're reading compatible documents I'd wager it does reduce the strain on your eyes.
Build and Design
To look at, this is one gorgeous monitor. The MateView SE offers slim bezels and a generally compact profile. It's a neat piece of kit for your desk. It measures 538.5 × 413 × 174 mm and weighs just 3.4kg with the included stand.
Like, monitors don't always get to be sexy, but this is as sexy as the entry-level monitors get. It runs on a proprietary power input alongside an HDMI port and a display port.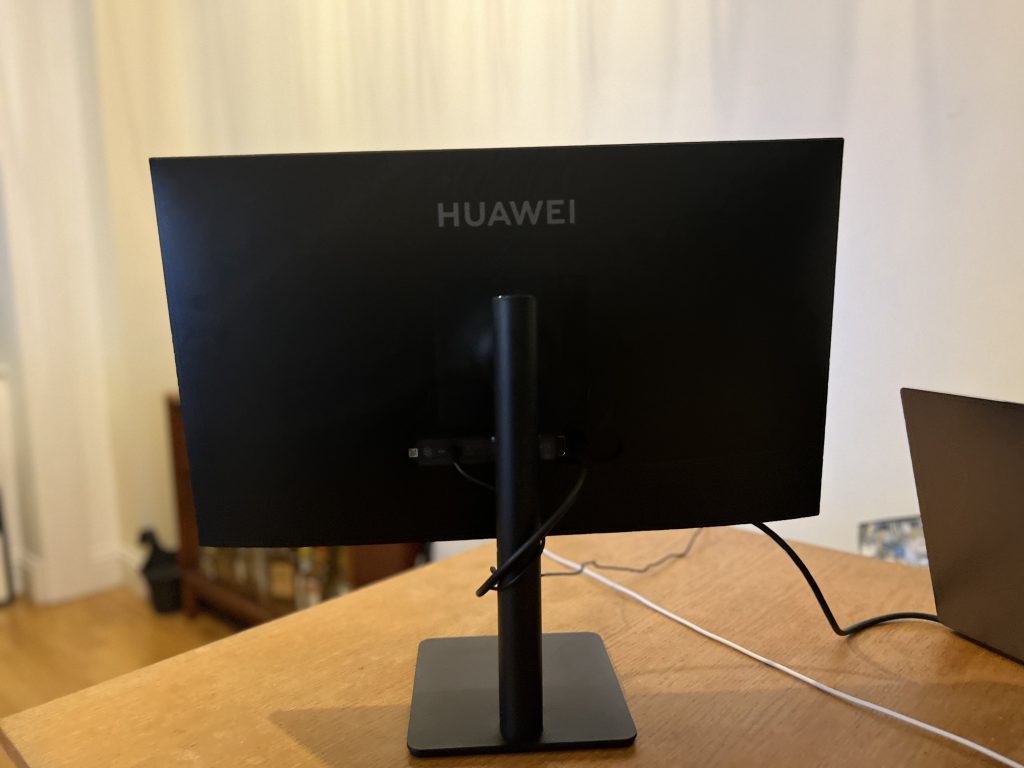 Again, this is VESA compatible so you can either mount the monitor or use the included stand.
One issue I had was how easy it is to scratch the base. I was rotating the display and it scraped the base. It left what seems to be a permanent mark. The action I was carrying out was one any user connecting a HDMI cable would do. So it's a little disappointing how easily it happened.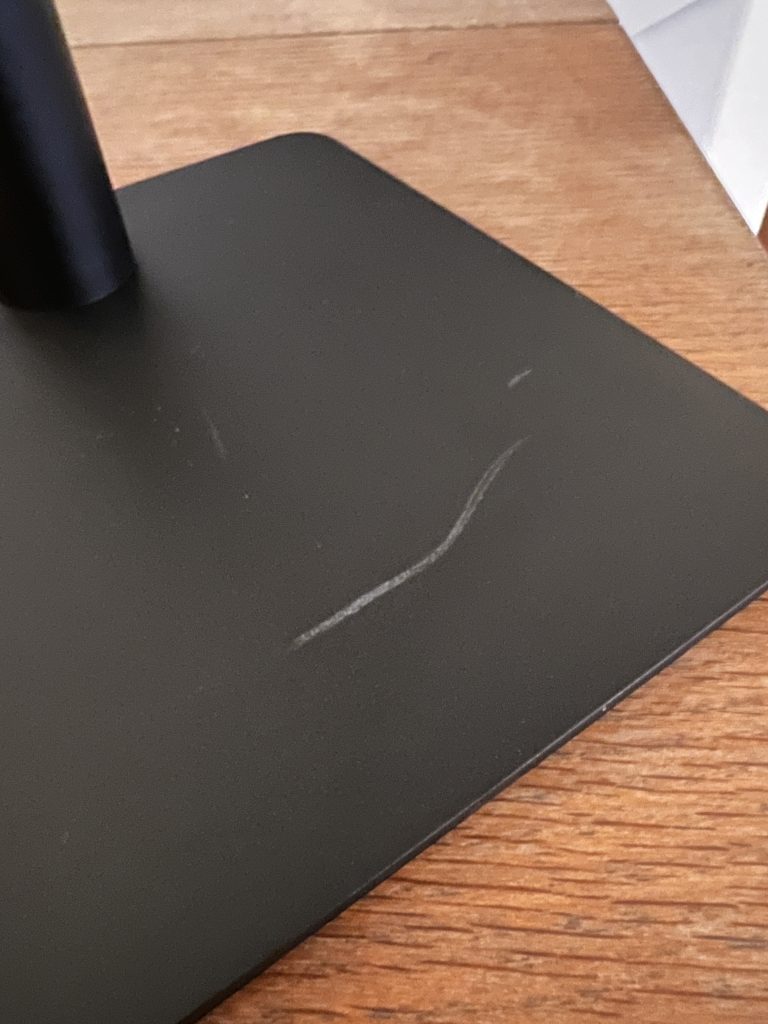 Huawei MateView SE: The Verdict
You can grab this monitor for about €130. For the quality you're getting that price is amazing. The review here was short but that's because this is a simple monitor. Similar to that you'd find on your desk in an office. But it's also a lot better than those Dell screens most of us stare at.
Are Huawei Monitors Worth It?
Right. So, are they worth it? Ultimately, yes. Any Huawei monitor I've got to test out has been impressive. They're great to look at and usually have some features you'd either not find anywhere else, or pay a lot more for.
Huawei has had to pivot its business to continue generating revenue outside of China. Working on monitors is a clever way to keep in front of consumers.
Working from home seems to be here to stay. If you've not kitted out your home office yet, or have gotten some expense permission from a maturing business, Huawei monitors will maximise bang for your buck.