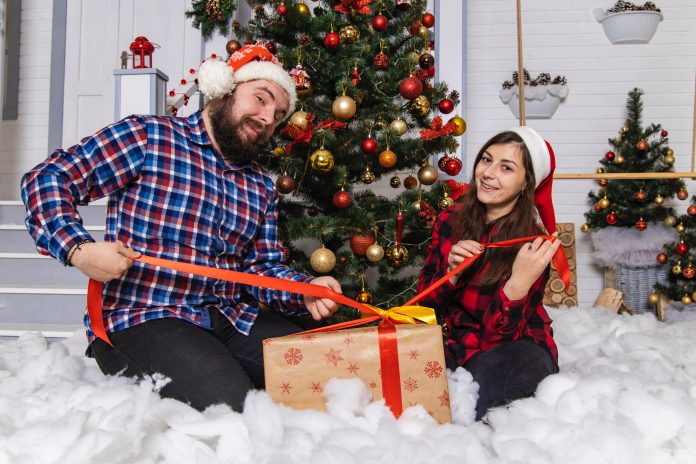 The holidays are upon us and that means it's time to start thinking about what gifts to give our loved ones. If you have someone in your life who loves technology, then you're in luck! Here are some great tech gift ideas that are sure to please.
A new smartphone – for the tech lover who wants to stay up-to-date
Looking for the latest technology to stay up-to-date? Look no further than the iPhone 14 or Samsung Galaxy S22 – the latest smartphones from Apple and Samsung. These cutting-edge gadgets have all of the features you need, including an HD screen with crystal clear resolution, unprecedented speed and performance, and an array of cameras that will make your photos look stunning.
Not to mention they both come in a wide range of colors, so you can pick one that suits your style! Whether you're an Apple or Samsung fanboy or just someone looking for the best phone money can buy – these two phones won't disappoint.
A tablet – perfect for browsing the web, reading, and playing games
Have you been considering getting a device that does it all? Look no further than tablets! iPad and Samsung have some great options for whatever you're looking for. iPad or Samsung tablets make perfect choices for web browsing, giving you the convenience of having the internet at your fingertips.
Whether you're using them for reading books, catching up on the news, or playing games, you can be sure to get the most out of your device without needing advanced tech skills – perfect for anyone from tech gurus to novice users.
A laptop – great for students or professionals
Owning a laptop is essential for students and professionals who are often on the go. Whether heading to the library to get some work done, attending meetings across town, or studying from home, laptops offer a convenient way to have your productivity tools with you wherever you go.
With the ability to access emails, create documents, take notes, and more from a single device, it can make life easier for those who are constantly on the move. Plus, laptops tend to be lighter and more compact than other types of computers, making them incredibly portable and easy to transport.
Not only does this make them great for people who need computing power but don't want the hassle of lugging around bulky equipment, but it can also be hugely beneficial if working remotely in places without desk space or reliable internet connections – giving you freedom with absolutely no strings attached! In short, a laptop is an ideal companion for those needing powerful technology while they're on the move.
A smartwatch – perfect for keeping track of fitness goals or staying connected on the go
Smartwatches are fabulous pieces of technology for those who are constantly on the go. Not only do they keep you connected at all times, but they also help you stay on track with fitness goals as well. With features such as step tracking, heart rate monitoring, and even GPS functionality, a smartwatch is the perfect accessory for an active lifestyle.
You can easily keep up to date with notifications for emails and messages that pop up right on your wrist! Be sure to pick one that suits your individual needs in order to get the most out of it – whether it's keeping you properly informed or helping attain fitness goals more quickly!
Wireless headphones – ideal for listening to music or taking calls without being tied down
If you're looking for a completely hands-free and cordless way to listen to music or answer calls, wireless headphones are definitely the way to go! Whether you're looking for something that will stay comfortable during a long day of work or just need something portable and reliable, wireless headphones provide as much sound quality as their wired counterparts with the added bonus of freedom.
This means you don't have to worry about getting tangled up in cords when listening to your music while multitasking or answering a call while on the move. Enjoy the convenience, comfort and portability of wireless headphones today and become untethered from wires forever!
A virtual reality headset – perfect for gaming or watching movies in a whole new way
The world of entertainment is changing, and virtual reality headsets are leading the charge. A VR headset is the perfect way to experience gaming and movies in a totally immersive and engaging way. With a VR headset, you can go on journeys to distant galaxies and explore locations filled with cartoon characters that pop right off the screen.
Or you can experience interactive films as though you were part of them – catching objects or interacting with characters as they come your way. Virtual reality headsets aren't just an exciting new way to entertain yourself; they open up a whole world of possibilities that regular viewing simply cannot match.
With so many options on the market, finding the right tech gift can be tough – but it doesn't have to be. Hopefully our guide has given you some inspiration for presents that are sure to please even the pickiest people on your list. And if you're still not sure which direction to go in, don't worry – we've got loads of reviews of different products that can help you make a decision. So what are you waiting for? Get shopping!