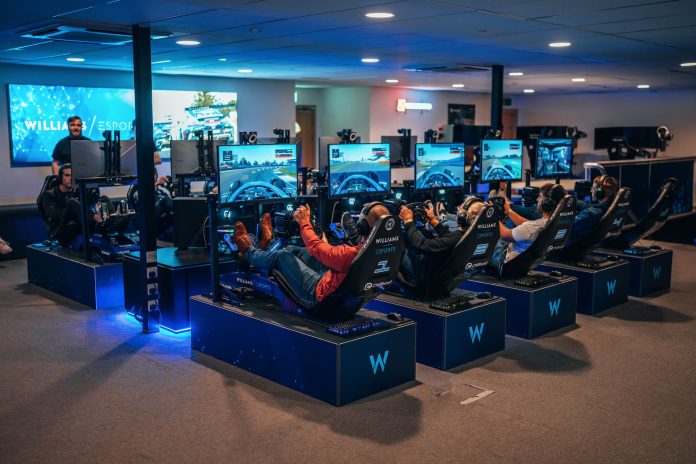 Last year's GamerFest was a beast of a party in Dublin's RDS. Lots of pent-up desire for in-person events meant the public was raring to go. Later this year, on May 27th and 28th, GamerFest returns. This time, they're coming back with an F1 team driving them. The second most successful Formula One team of all time, Williams, will be joining GamerFest 2023.
Esports is "having a moment", or has been for a few years now. So, it's going to be very exciting to many F1 and racing sim fans to know Williams will be attending GamerFest 2023. You can expect them to bring some of their top toys too. At the event, you'll be able to get hands-on with five Williams Esports sim racing rigs.
There'll be a Fastest Lap Challenge taking place across the weekend along with Williams Esports Irish driver Daire McCormack in attendance, showing you how it's done.
Could this be your big moment? Your "bringing your boots to the game just-in-case moment?".
Director of Esports at Williams Racing, Steven English, believes so, saying "maybe we'll even identify some top Irish sim racing prospects in the process".
GamerFest is a weekend celebration of gaming that includes the latest games, VR tech, esports and career exploration, as well as a host of special guests including top Twitch and YouTube creators. With 5,000 visitors in attendance, there is something for every gamer.