It was the night before Web Summit and all was quiet, except Dublin which is currently hopping for Night Summit! With Ireland's biggest tech event set to bow out on a high with 30,000 attendees over the next 3 days, here's the who you'll need to follow on Twitter to keep up to date and have a bit of a laugh.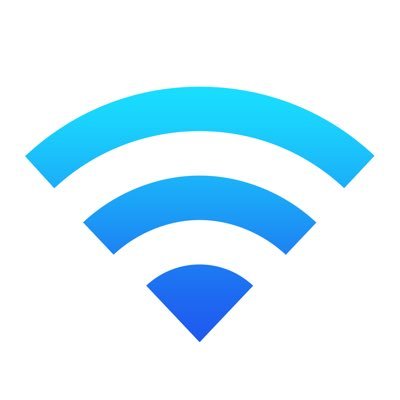 We're calling it. At the time of writing, this account has no more than twenty followers, but they have massive potential to be a great laugh over the coming three days. Watch this space as the WiFi quality fluctuates and the humour rises.
Enjoying the wifi? Lovely isn't it? #websummit pic.twitter.com/EECZPJyWnn

— Wifi Status (@websummitwifi) November 2, 2015
One of the Web Summit's founding members, Paddy will be tweeting the goings on of the Web Summit over the three days. Well, whether it's him or not, who knows, but his account is a centre-piece of knowledge and updates you'll simply have to follow for the big event.
It's official: Over 42,000 people will attend #WebSummit from 134 countries over the coming 3 days & 4 nights https://t.co/CnpmUr6nSu — Paddy Cosgrave (@paddycosgrave) November 2, 2015
Okay, call me Captain Obvious, but you'd be amazed how many people forget to follow the obvious accounts! Like Paddy, WebSummitHQ will be updating you throughout the Web Summit with the biggest and latest going's on. Lots of stuff just pops up throughout the event, so have your notifications from accounts like this turned on.
42000 #WebSummit attendees. 134 countries. Our most international event. Read the top 20 most represented countries: https://t.co/SSMxRw1kKd

— Web Summit (@WebSummitHQ) November 2, 2015
Oh come on, surely you saw that coming. For the second year running we'll be covering Web Summit LIVE for you! Follow our Twitter where we'll be posting all sorts of media and news updates as the three days unfold. Want us to ask a startup you've spotted a question? Let us know and we'll try sort it for you.
We're Asking The Big Questions At #WebSummit #wifi https://t.co/lWSdRFfnAR — Goos3D (@Goos3D_IE) November 2, 2015
We don't believe in discouraging competition, in fact we love the sheer number of quality bloggers, journalists, tweeters etc that will be covering Web Summit along with us this year. You're likely to see us re-tweeting the likes of Ciamhie Mc Digital over the coming days.
Twas the night before #websummit and all through the house… Christmas is to kids what @websummit is to us!!! pic.twitter.com/sesrHXLjJy

— Ciamhie Mc Digital (@CiamhieMc) November 2, 2015
As per previous point, we're not anti big fish in the pond as can so often be the case. Granted, Adrian may only tweet every now and then about Web Summit, when he does, chances are people are listening. Some of his tweets can be refreshingly down to earth too…
Web Summit app is pretty decent. — Adrian Weckler (@adrianweckler) November 2, 2015
Protip! Did you know there are over 100 volunteers whose sole job it is involves covering Web Summit on every social media platform imaginable? Yup, let me introduce you to the Liveteam. After #WebSummit, #liveteam is the best hashtag to follow for the event. These guys and gals are made up of enthusiastic bloggers and social gurus who'll be tweeting and instagramming everything they can get their smartphones locked on.
All set for #websummit. I'll be on the #LiveTeam so be sure to say hello if you see me ? pic.twitter.com/zDfXvz9Kkn

— Lydia O'Byrne (@littlelydia) November 2, 2015
Hugh Gallagher is the guy over social and the Web Summit Liveteam. Keep and eye on his social stream for his picks of the best the Liveteam has to offer.
I realised my 18 year dream by chatting with The King Gianluca Vialli ahead of Sport Summit @WebSummitHQ next month: http://t.co/xQ1Pw7XlDF

— Hugh Gallagher (@hughgallagherrr) October 16, 2015
And if you're an attendee…
Sure enough, you'll be reluctant in thinking about downloading the Web Summit app, but you can connect with loads of fellow attendees and their social media. You can download the iOS version and Android version now.