Getting a taxi in Dublin is a nightmare right now. It gets worse when the sun goes down. I don't need to hail a taxi that often, but see the struggle every weekend after 10 pm. People are stranded in the city, desperately trying to flag down taxis. There are also people stuck at the airport without hope of grabbing a cab. I thought this would open the door for Uber to launch their full private driving service, but that seems not to be the case.
51% of Irish People Don't Want Private Uber or Lyft
Here at Goosed, we surveyed 255 people in Ireland about ride-sharing services like Uber or Lyft. We asked them, "Would you use a ride-sharing service in Ireland? This is paying for a lift with a private car owner instead of a taxi driver". 51% of respondents said no, with just 19% saying they would want Uber-style ride-sharing. The remaining 31% remain unsure about ride-sharing joining traditional taxi drivers on Irish roads.
Even more surprising are the results from Dublin City respondents. Despite the problem being concentrated in the capital, 57% of people said no to ride-sharing apps. I find these results quite fascinating given there is a real taxi problem in Dublin, if not the wider country.
The Irish Taxi Problem
I can see a busy Dublin street every Saturday night, so I can see the problem. But you just need to look at Twitter to see people are frustrated when trying to grab a taxi in Dublin.
The taxi industry faces many problems today. The average age of drivers is quite high and many drivers haven't returned from parking their cabs up as a result of Covid-19. The situation is surely not going to be helped by inflation and wide fuel prices. There's no real light at the end of the tunnel for getting taxis on a Saturday night.
Yet, the Irish public still rejects the idea of ride-sharing apps like Uber. Even in Dublin itself.
Is Uber in Ireland? Yes, But No.
Now, I need to clarify what's going on with Uber in Ireland. You can download the Uber app and use it to get around Ireland. However, you can only use the Uber app in Ireland to book a regulated taxi driver. This might be confusing if you're used to Uber-style ride-sharing. In the United States, anyone can become an Uber driver. You just have to be old enough to drive in your city, have the required driving experience, a valid license, and an eligible 4-door car.
To become an Uber driver in Ireland you must have a taxi or limo driving license. That means you have to be a registered and regulated driver.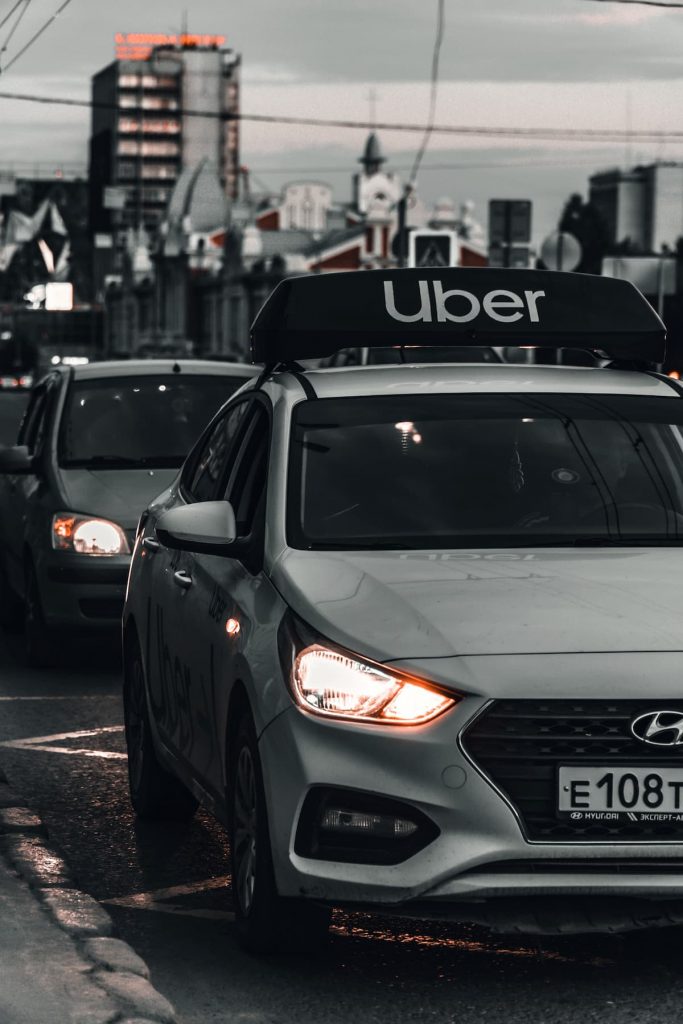 Will Uber Ride-sharing Come to Ireland?
Ireland has a heavily regulated taxi industry, and that's not a bad thing. While there are some anecdotal stories of poor customer care and "faulty" mandatory card machines, taxi drivers in Ireland are generally very good. Ride-sharing apps have met stiff resistance so far here from the taxi regulator. In 2017, Uber was told it could not operate in Ireland.
What our survey shows is that the Irish public seems happy enough for that to be the case with just 19% of people saying they'd use a ride-sharing app.
Tips for Getting a Taxi in Dublin
If you're going out on the weekend, particularly in Dublin, here are some tricks and tips to get a taxi in the city.
Prebook your taxi when possible using an app like FreeNow or Lynk.
Get to know your driver. You could be repeat business for them. Get their number.
If a driver drops you into the city, ask will they pick you up again.
Always check your taxi on the Taxi Driver Check App, just to be safe.