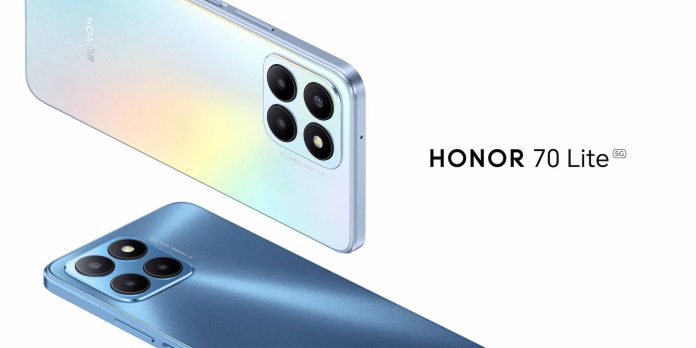 There were many years I lamented the lack of diversity in Ireland's phone market. Huawei did a lot to disrupt that, but has since gone by the wayside. OPPO took over a lot of that business, but now HONOR is entering the Irish market bringing more good news for Irish consumers looking for high specs and value. The HONOR 70 Lite is exclusively available at Three from today.
This latest addition to the HONOR family is packed with plenty of appealing features
The HONOR 70 Lite
One of the standout features of the HONOR 70 Lite is its design. It has a flat-edge design that gives it a sharp look, but the rounded corners on all four sides make it easy and comfortable to hold. The side-mounted fingerprint scanner, my personal fave positioning, makes it super easy to unlock your phone quickly and securely. It's the most natural position in my opinion.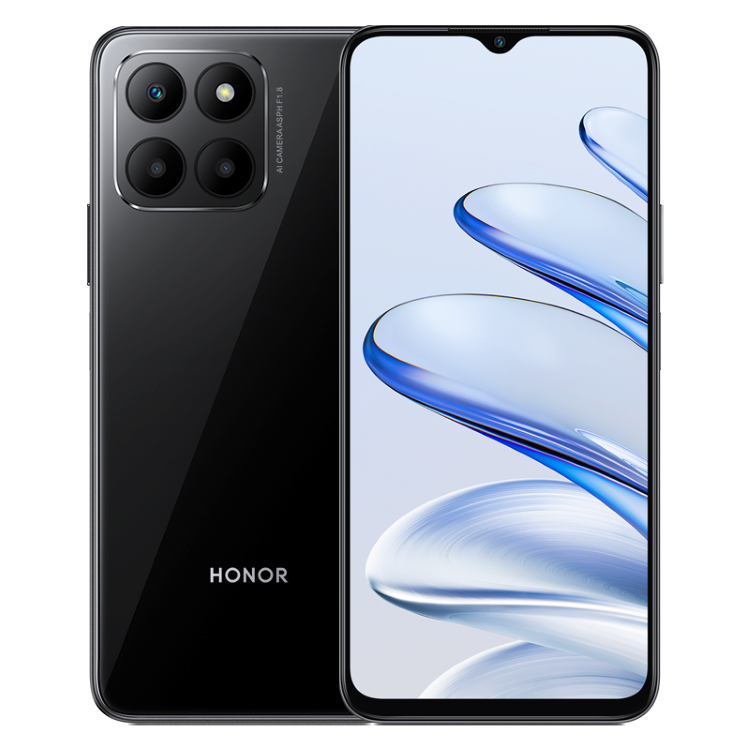 Display
The HONOR 70 Lite also features a 6.5-inch FullView Display, great for viewing photos, videos, movies, and more. With a screen refresh rate of up to 90Hz, you can enjoy smooth visuals for a superior gaming and browsing experience. And to top it all off, the smartphone has built-in technology that effectively reduces harmful blue light, certified by TÜV Rheinland.
Camera
Now, let's talk about the camera. The HONOR 70 Lite features a class-leading 50MP triple rear camera system, comprising a 50MP Main Camera, a 2MP Macro Camera, and a 2MP Depth Camera. That should be some serious photography power, enabling you to capture images in vivid detail, even at night. Plus, the Dual-View Video recording feature lets you capture dual perspectives using the front and rear cameras simultaneously, giving you even more options and flexibility to express your creativity.
Processor
Under the hood, the HONOR 70 Lite is powered by a Qualcomm Snapdragon 480 Plus 5G Mobile Platform. With enhanced connectivity and processing speeds, you can enjoy seamless communication and productivity at all times. And with HONOR RAM Turbo on a 4GB RAM model, you can expect a smoother operating experience with faster app switching.
Battery
The HONOR 70 Lite also packs an ultra-large 5000 mAh battery, promising you up to 19 hours of online video playback, 26 hours of music streaming, 14 hours of gaming, or 52 hours of calls on a single charge. And with 22.5W Wired HONOR SuperCharge, you can easily keep the HONOR 70 Lite powered for a whole day of daily use.
Memory
Thanks to its large built-in storage of up to 128GB, the HONOR 70 Lite can keep more than 28,000 pictures, 11,000 songs, or 450 HD videos locally on the device. And running the Android 12-based Magic UI 6.1, the HONOR 70 Lite offers a range of smart features such as HONOR Share for speedy wireless file transfers across different devices, all of which should help you achieve higher productivity.
Availability
So there you have it! The HONOR 70 Lite is available in Midnight Black exclusively in Three stores nationwide and on Three.ie from €199.99. A seemingly great choice for anyone looking for an affordable smartphone that's packed with great features! Check our socials in the coming weeks as we hope to be giving this a test drive.
Who is HONOR?
HONOR is a global technology brand that offers a range of innovative products, including smartphones, laptops, tablets, and wearables. The company was originally launched in 2013 as a sub-brand of Huawei, but in 2020, it was sold to a consortium of Chinese companies due to the trade restrictions imposed by the US government on Huawei.
Although Honor is no longer part of Huawei, it still shares many similarities with its former parent company, including a focus on delivering high-quality, affordable products that appeal to tech-savvy consumers. HONOR smartphones are known for their stylish design, advanced camera systems, and powerful performance, and they are available in a range of price points to suit different budgets and needs.
Despite the challenges faced by the company in recent years, Honor remains committed to innovation and expanding its presence in global markets. With a dedicated team of engineers, designers, and marketers, Honor is well-positioned to continue its success and deliver cutting-edge technology to consumers around the world.