We all know the current housing market in Ireland is a shambles. With protests like "Take Back the City" and the very public eviction case in Dublin recently, I think it's fair to assume people want change.
In order to try and help the free up extra beds in one of the toughest cities to rent in the world, landlords are now facing a number of new restrictions that will impact landlords who let our their properties on Airbnb. Housing Minister Eoghan Murphy has announced that we will be bringing in legislation that will mean that only the principal residence, or family home, can be rented on a short-term basis. Here's everything you need to know.
How Does Airbnb Work?
Airbnb is the world's biggest accommodation website in the world and it doesn't even own any property.  Since the company launched in 2009, it's grown from helping 21,000 guests a year find a place to stay to helping six million a year go on holiday, and currently lists a staggering 800,000 properties in 34,000 cities across 90 different countries. That's an awful lot of houses.
Essentially Airbnb is an online market place that lets people rent out their spare rooms to guests, in return Airbnb takes 3% commission of every booking from hosts, and between 6% and 12% from guests. Rather than booking a hotel room for a night a person can rent a room in someone else gaff or the full house/apartment for a fraction of the price. Booking is also as easy as getting a hotel room, pick your city, pick your place and pay. That's it, your good to go.
With global demand as it is, a standard host can earn over 5k extra per year (an average 15% increase in the average wage). While the notion of the little guy renting out a room in his home is a lovely picture to paint, this is not the case in Ireland.
Think about this if you could get an extra 5k for your spare bedroom you would right? Now put that in the hands of the Dublin landlords who owns multiple properties and wants to avoid the hassle of the long term rental market, what do you get? Pretty much exactly the situation we have now. Last year over 640,000 guests used Airbnb in Ireland over the summer.
So What Are These New Rules?
Minister Eoghan Murphy plans to bring in new regulations which will be in place for July this year.
"my aim is to try and find the best regulatory system for the short-term letting market".
Given the state of the current housing market in Ireland even Airbnb are open to talks to create clear guidelines for hosts. The new proposed regulations are as follows:
Landlords will require permission to lease properties on a short term basis
Council will have power to refuse to give a landlord a short term letting "licence"
Homeowners can rent a room in their main home as they wish
Primary residence can only be leased for 90 days a year at a max 14 days at a time
Secondary residences or investment properties cannot be used for short term leases
Potential Municipal Accommodation Tax (MAT) of 4%
These new rules have worked in other cities. In Vancouver for example listings of Airbnb's fell from 6,600 to just under 3,500 in just over 18 months. A similar result in the capital is sure to have a positive knock on effect for the long term rental market in Dublin. While the Minister agree that a family going on holiday and let out their full property or a room to cover bills, the feeling is that the there are too many secondary properties that are vacant. Putting 2/3,000 of these properties back into the rental market can only be a good thing.
What Other Cities Have Done
These new rules aren't exclusive to Dublin. Many other cities that have had similar housing issues in major areas have implemented rules for Airbnb's. So what have they done:
Toronto, Canada
Very similar to Dublin, Toronto has a housing market with a less than 1% vacancy rate. In December 2017, Toronto County Council have brought in rules for short term lettings (defined as 28 days or less). These new rules to bring supply back to Canada's most expensive rental market included:
Short term rental operators are required to register
Restrictions on homeowners letting rooms in their main home
Banning listing of "secondary suites" aka basement apartments
Homeowners can only offer their entire home for 180 or less per calendar year
These rules were supposed to go live in July this year but delays and appeals process means that both Toronto and Dublin will both have new regulations in place next summer.
Paris, France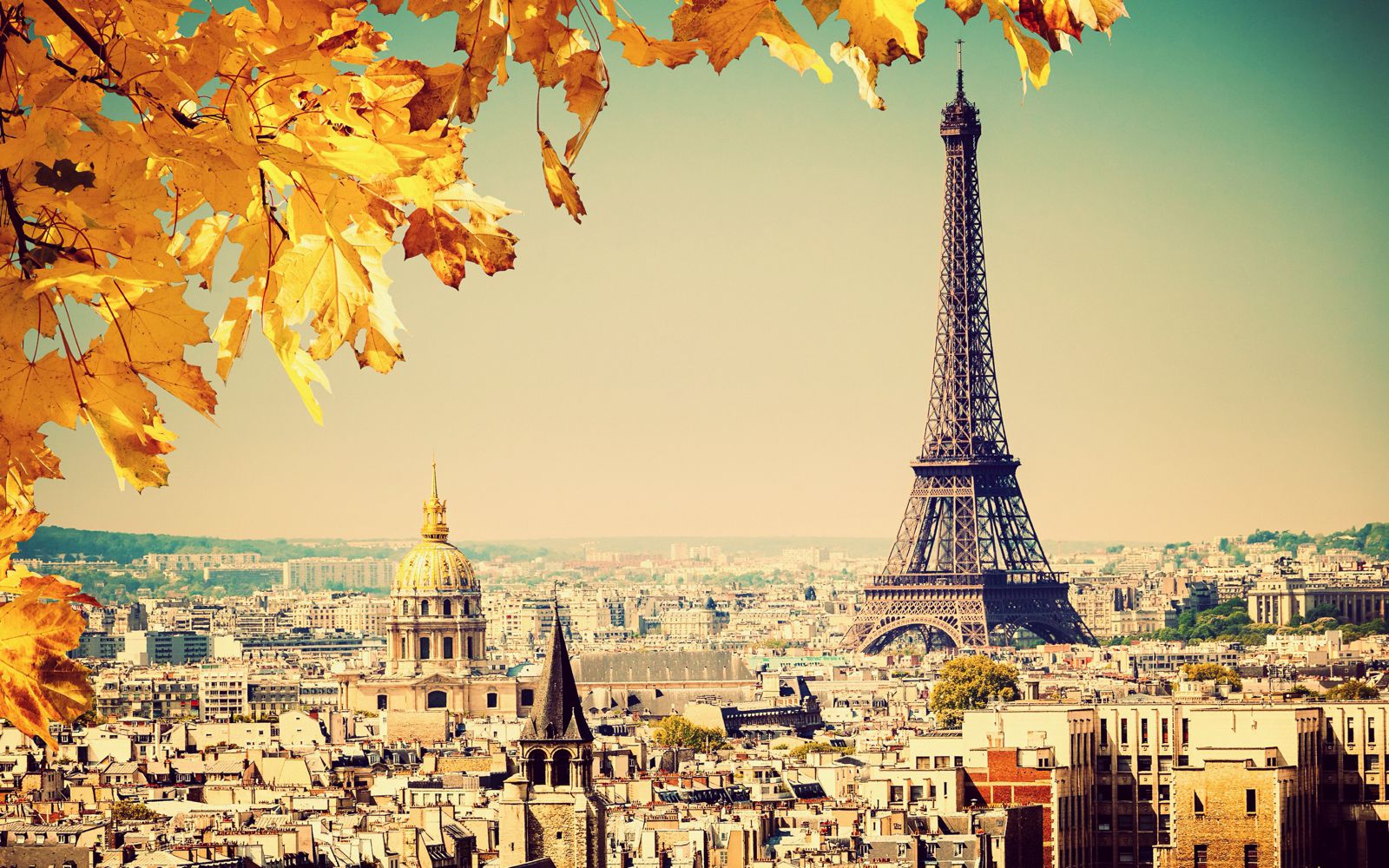 Paris, probably is the biggest tourist market in the world so it probably should be no surprise that the people of the city wanted to limit the number of short term properties in the city. Right now Airbnb lists over 50,000 listings in Paris and the city has some pretty strict rules in place:
Hosts are all required to register with the city
All properties are limit of 120 nights per year for short term lettings
Hosts fined on illegal rentals – the city council have collected 1.4million in fines so far in 2018
These laws have helped bring some extra properties back to the normal housing market is the city but the sheer volume of fines shows that landlords are still willing to take the risk. That's why this chap Ian Brossat (Communist City Council) wants Airbnb to be banned outright from Paris' first to fourth arrondissements – aka no Airbnb's in the cities most popular tourist areas.
Barcelona, Spain
Another big city with rental problems of it's own Barcelona has also taken matters into it's own hands regarding Airbnb:
All hosts are required to register with the city
Heavy fines for going over letting limits or letting illegally
Implementation of a 100 person taskforce to track down unregistered hosts
The city also wants all tourists to check if their listing is registered via this website, while locals are also asked to report unregistered hosts. Since implementing their "Fair Tourism" campaign, the city says it has closed down more than 2,000 illegal tourist beds.
New York & San Fransisco, USA
In July just gone the New York major signed a new law that required all Airbnb and other short term letting platforms to hand over all names and addresses of it's hosts or risk big fines. With this data the city plan to create legislation in early 2019 that will crack down on short term rentals.
Funnily enough Airbnb was founded in San Francisco and they were the first city to bring in regulations. Back in 2014 the city limited lettings of vacant properties to 90 nights a year but people could rent rent a room in their house year round. All hosts are also required to register with the city for a charge and so far this has seen the number of Airbnb listing drop below 12,000, almost a 50% decrease.
Berlin, Germany
In 2016 Berlin actually banned all short term rentals. This big statement was overturned back in March with new strict regulations taking over:
All hosts to register and obtain a permit from the city council
Rent a room in your main house as you wish
Vacant properties can be rented through the platform for max 90 days per year
Fines of up to €500,000 for breaching the city policy
How Airbnb Responded
In fairness it wasn't Airbnb that caused the current housing crisis in Ireland. Since the announcement of the new regulations they have come out and had their say on the matter.
"Home sharing didn't cause Ireland's historic housing concerns, and many will be disheartened to hear a false promise that these proposals are the solution"
To to fair, they have a point. Look the number of houses using Airbnb services rather than using the standard rental market is too high in a city under as much pressure of Dublin. The question however is this Airbnb's fault? I don't think so… all Airbnb does is give people a platform to boost their income by renting a room on a short term basis. The company added in their statement that Ireland has the fourth lowest per capita level of house building in the EU while our population is growing at five times the EU average.
"We want to be regulated.We are hopeful and optimistic Government will want to do something that works." Airbnb's head of policy Chris Lehane
The company have welcomed some regulation but they don't want to be made out to be the problem, that's actually fair enough. The countries current housing crisis is as a result of years of bad decisions from banks and government creating a legacy issue we are now dealing with. While free reign for a company like Airbnb in a city like Dublin is not a good
Will These Rules Actually Fix the Problems in Our Rental Market?
No, not at all. This isn't a silver bullet solution to Dublin's current housing issues. Yes regulating a company like Airbnb is a good idea, yes bringing potentially 3,000 more houses into the Dublin market is a great thing, yes this will take some pressure off the current rental market in the city. Buuuut let's be clear here, a tech company is not the reason for our current sh*tshow of a housing market, the answer to that is much closer to home. I welcome the decision to regulate Airbnb but until the Irish government steps up and actively starts building affordable housing, fixes rental prices and stops prioritizing landlords over people then nothing is going to change.