The worst kept secret in the tech world is finally out, Apple and Samsung intentionally slow their phones down over time to entice you to buy their latest model. Shock, Horror, Gasp!!!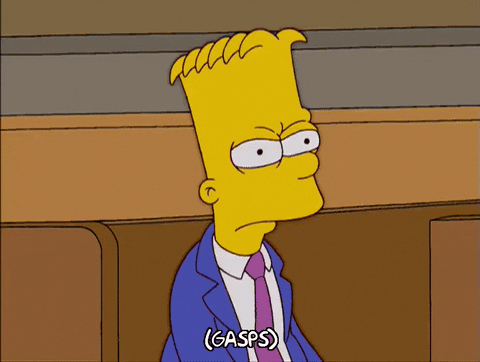 Well Apple and Samsung have been fined €10m and €5m respectively by an Italian court for what's called "planned obsolescence'. AKA building phones with the intention of slowing them over time – yano make the phone you spend a fortune on slower over a couple of years so you buy a new one. Not cool.
Really they do that?
Yup, so there was an investigation launched back in January by the Special Antitrust Unit of the Guardia di Finanza and the Italian Competition and Market Authority. These parties are responsible for monitoring competition between parties and they found that both companies were running software updates that has a detrimental effect on performance.
Right now this is the first time a ruling has been made either company for these actions even if it had been suspected for a long time. The Italian watchdogs went as far as to claim that 'Apple and Samsung implemented dishonest commercial practices' and that certain updates 'caused serious malfunctions and significantly reduced performance, thus accelerating phones' substitution'.
The watchdog has fined Apple €5 million fine for not giving customers information about their devices' batteries, like how to get them replaced and expected life span. The other  €5 million fine comes from problems that occurred when iPhone 6 users installed iOS 10. The software designed for the iPhone 7  had greater energy demands which caused the phone to shut down randomly. The company did release a fix in the 10.2.1 update but they failed to let customers know that it would throttle CPUs on older devices with aging batteries in order to prevent the occurrences of these random shutdowns.
Samsung got their €5 million fine when Samsung released Android Marshmallow on the Note 4, which was meant for the Note 7. The firmware was too demanding for the older note and caused malfunctions resulting in customers paying high repair charges for a phone who at that point in time would just be outside of its two year warranty.
History
This shouldn't come as a shock to anyone, around this time last year Apple actually admitted that it slowed down older phones through software updates. The claim was that they did this to prevent their older phones from shutting down or becoming a hazard due to the degradation of their lithium batteries. After this latest scandal it's hard to believe this is the case, intentionally planned obsolescence is not done to make your phone last longer no matter what a company wants us to believe. Unfortunately this is sheer greed on behalf of the two biggest phone manufacturers in the world, but it's not surprising.
Last year after the scandal Apple did apologize and they even made replacement batteries cheaper, they even offered the option to stop the processor slowing down as well as monitoring battery life. Guilty conscience or getting people back on side? I know what I believe anyway.
Going Forward
Samsung have publicly stated that they plan to appeal the decision (Apple are staying quiet this time). In the words of Samsung:
"Samsung did not issue any software update that reduced the Galaxy Note 4's performance. In contrast, Samsung has always released software updates enabling our customers to have the best experience possible."
I guess we will have to wait for the appeal to see if Samsung are telling the truth on this one but this first prosecution could just be the start of bigger things to come. In France, organisations are conducting an investigation very similar to the Italian case, while there is a class action lawsuits against both companies in California for the similar issues. Now is not the best time for these kind of suits for either company, over the last couple of months we have seen some cracking phones from Google, Sony and Huawei hit the market and if Apple and Samsung don't cut the bs then we might see more people jumping ship.
How many fines and court cases will it take to see the back of this planned obsolescence is any one's guess but damn I would love to see how long my trusty Samsung Galaxy S8 would last without dodgy software.