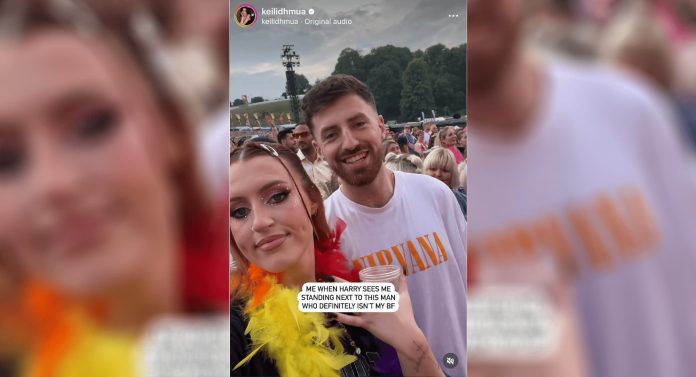 I've been following Keilidh Cashell (keilidhmua on some socials) for years. I have no idea given I don't wear make-up, but I've always found her posts incredible. I've been meaning to write an article on shooting higher-quality iPhone videos for quite some time too. Funny enough, she's just posted about this herself so now seems the perfect time for a crossover.
Her post comes after a video she created at Harry Style's playing Slane blew up with countless people asking just how she nailed the quality. You can see for yourself, it looks like she had a pro camera crew with her, but it was all shot on an Apple iPhone 14 Pro Max. You'll get the same quality with any iPhone 14 Pro or Pro Max and these are the best two phones for the job.
Tip 1: Up the Quality
First things first. When you take your phone out of the box, Apple doesn't have the fundamental settings maxed out. This is the first thing Keilidh calls out because it "ups the quality like crazy". And she's right.
You can do this by:
Open the camera app
Select Video
Tap HD in the top right corner
Change it to 4K
Tap 30fps
Change it to 60fps
This is the single biggest thing you can do for your video quality.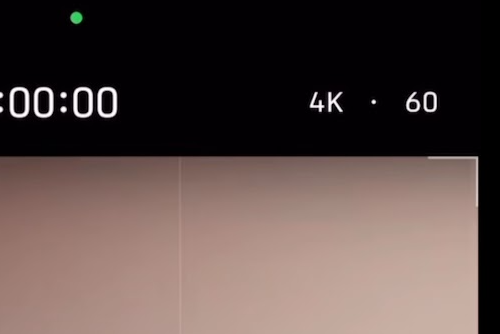 But a word of caution which Keilidh calls out too. Shooting at this quality will dramatically increase video quality and file size. So you'll need to be offloading videos in original quality to your iCloud over a high-speed internet connection to make sure your storage doesn't run out.
Tip 2: Zoom, then Record: Avoid Digital Zoom
The next tip she gives is to choose your zoom level before you start recording. When you use zoom while recording, it's typically digital zoom. This means you're not getting the most out of your phone's hardware. The iPhone 14 Pro series, and all iPhone Pros have three lenses. These can all capture different levels of detail. When you use digital zoom, you're losing out on these hardware benefits.
To overcome this, Keilidh recommends you set your zoom before you shoot. Better still, do this just be tapping 0.5, 1x, 2x, or 3x on your phone's screen. This ensures you'll be using the pretty impressive hardware that Apple has given you to shoot video.
Tip 3: Lighting
Now, sorry. I'm cheating here a bit because Keilidh didn't call this out. But, lighting is so important. That doesn't mean lots of lighting – it means the right amount of lighting. Keilidh's Harry Styles video was fantastic because of how she set up her iPhone 14 Pro Max but also because the lighting was incredible.
Harry was perfectly lit with stage lighting and this meant that Apple's software could easily identify the subject. Once it can do this, you get lots of post-shoot quality adjustments carried out by the iPhone's brain – the A16 Bionic. Again, this chip is reserved for Apple's iPhone 14 Pro and iPhone 14 Pro Max so these will let you shoot the very best videos.
Now you're ready to shoot your summer story. Shout out to Keilidh for doing the leg work on this one. I highly recommend dropping her a follow on Instagram and TikTok.