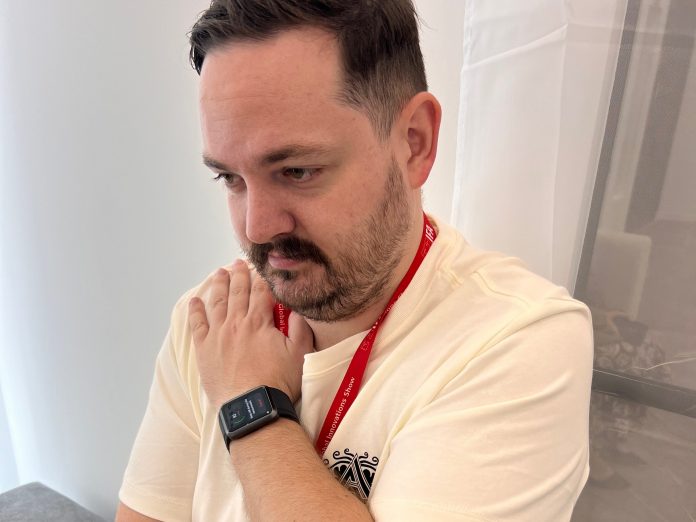 I've tested my fair share of smartwatches over the years. Perhaps, no more than Huawei. Today at IFA in Berlin, Huawei launched their latest smartwatch; the Huawei Watch D. But this isn't just another fitness tracker. This marks Huawei's first foray into medical-grade fitness wearables. I got my hands on the Watch D in Berlin. Here are my first impressions.
On a humourous note, while editing this article, I mistyped 172/88 instead of 127/88 as my blood pressure into Google and nearly gave myself a heart attack on the spot.
Measuring Blood Pressure on Wrist
So as you might expect with a watch, the Huawei Watch D measures blood pressure from the regular wrist position. You'll need to sit in a specific position to ensure accuracy, but this is a medical device. It should be as accurate as getting your blood pressure measured with your GP.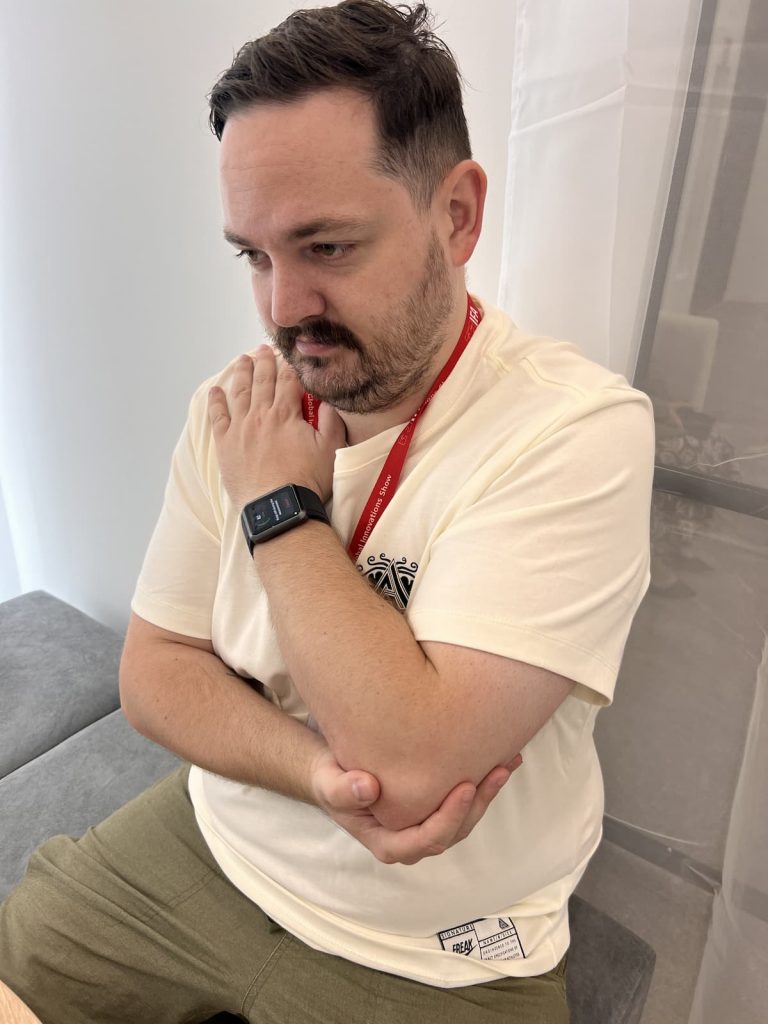 The Huawei Watch D uses a mini pump to apply pressure on the wrist and is accurate to plus or minus 3mmHg. Just last night, the watch was awarded its CE rating and when it becomes available to the public, it will be a fully certified medical device. It's been confirmed to me that it's coming to the Irish market too, coming in Q4 this year.
While measuring heart rate is fantastic for working out, measuring blood pressure marks an important development for wearables. Now, with the help of the Huawei Watch D, you can spot early signs of Hypertension. With constant monitoring you can gather much richer data.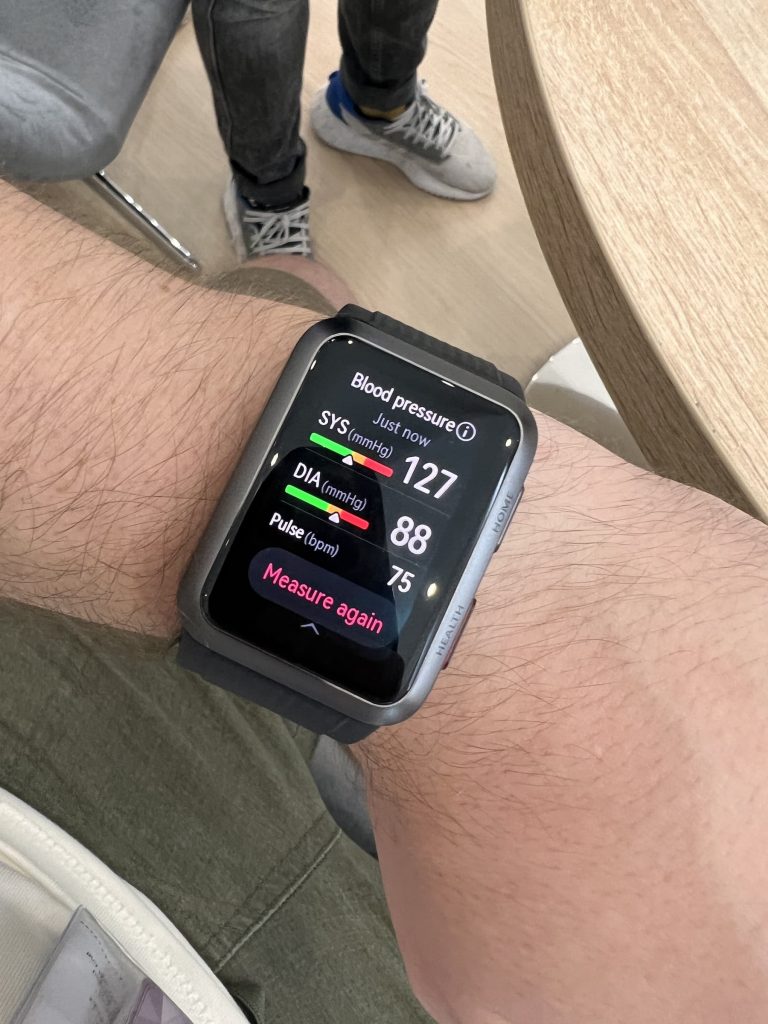 You can also connect with family members. Imagine how much easier this makes it for an elderly loved one to check their blood pressure daily. A watch with a 7-day battery that reminds them to do it as often as required.
You can even connect to their Huawei Health App to help them monitor their health and remind them of missed checks.
Built-in ECG
In addition to the ability to measure blood pressure, the Huawei Watch D also supports ECG measurement. I first tested this on the Fitbit Sense and is a featurealso available on Apple Watch. Measuring ECG helps you understand if your heart has an unusual rhythm that could be a symptom of a wider issue.
One issue I had with Fitbit Sense was forgetting to get my ECG. Huawei have designed the Watch D to continously monitor your ECG and prompt a full test when needed.
Pricing is yet to be confirmed for the Huawei Watch D, though it's rumoured to be coming Saturday morning at IFA. It's likely the watch will be a bit more expensive than other smart watches given this is medical grade. The watch is also noticably bigger than other smart watches in the company's portfolio. But it's still rather stylish. I'd argue is likely more stylish than most blood pressure monitors.
To be honest, I'm really excited about testing this. This is a real insight into my own heart health sitting on my wrist. As a first device of its kind on the market, I'm impressed so far. Given it's coming to Ireland I'll likely be testing it properly in Q4 so keep an eye out for it landing through our TikTok.