Before we get started here can we all please take a moment to watch the Sky Knights trailer. Trust me you're going to enjoy this:
We got BETA access to this game a few months back and ruddy hell it's the best craic I've I'vegaming in a long while. To be honest every young boy back in the day had notions of becoming a fighter pilot. Probably just after watching Top Gun for the first time. Frankly, it was either that or being a beach volleyball player. Surprisingly neither worked out.
Many years later 'Sky Knights' lands on my desk for an auld review and this mid-twenties man fell right back into feeling like an eight-year-old. Excitement levels at 90!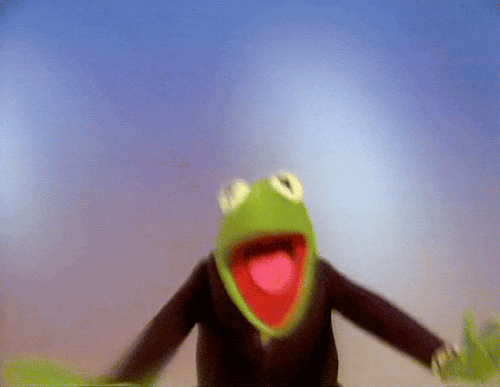 'Sky Knights' is one of the most simple and well-made PC games that any of us here have had played in a long time. Martin's an avid flight sim fan and he actually liked this because you don't need to know your flight sims inside out to play it. Even better, in an age where buying a game usually costs €80 this game is great multiplayer entertainment at an incredibly reasonable price. What's not to like!
What Is Sky Knights?
So 'Sky Knights' is essentially a top-down 4 v 4 online action game where you get to take o the role of a modern fighter pilot and pretend to be Maverick all in one. The game which can be found on Steam has been created by indie game dev and former fighter jet mechanic Hampus Bankler. He knows a thing or two about addictive games after being one of the lead developers of Angry Birds.
Fly with mates or other online players against another team and battle in the air, obviously as the game is still in beta I spent a lot of time playing AI. Which is a good thing because a  lot of these kinds of games I'd be awful at, so the practice is always nice. When you start the game literally the first thing you're going to notice is the Top Gun vibes all over the place. For our younger readers, it's a movie go watch the old men are telling you to go now!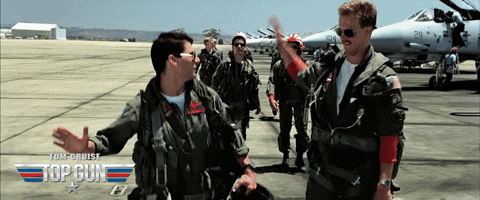 Top Gun inspires a lot of 'Sky Knights', which even has some very "Danger Zone" esque music playing throughout. It really all adds to the experience.
Pew Pew Pew
Once getting into the game as per usual there is a standard tutorial mission to teach you all the basic controls. Nothing to difficult either:
Throttle up/down
Turning
Shooting
Bombing
Changing weapons
Landing
And that's all the controls needed to get your wings and start gaming, whether that's against AI or random internet strangers.
Right now 'Sky Knights' offers one game type as it's still in early release. Your objective is to destroy enemies forward operating bases before they manage to destroy yours. Games can last anywhere from 5 minutes up to even 20 minutes.
In the game you can play as one of two factions, NATO or PACT both of which give you access to three different styles of plane. The first is the air to air fighter, which has no bombs so cannot destroy bases but is highly effective on other aircraft. The second plane is a ground attack aircraft which is purely designed, as the name suggests for ground attack mainly, but can also be used to fight against other planes. Last but certainly not least is the multi-role fighter which can bomb bases and engage in battle with other aircraft. So test them all out, find what suits you and let the carnage begin!

I played using the keyboard just after breaking my controller. I would suggest using a controller if you have one for a better experience. Having said that the keyboard was perfectly fine and smooth. I just prefer a control so players using a controller will have almost no advantage versus the players using a keyboard, whatever you prefer will do finest.
Sky Knights offers an in-game leaderboard and as you keep playing the game you will start levelling up and unlocking bigger and better upgrades for your plane.You start off with rank 25 and work your way up to becoming an ace and having your name written for everyone to see. That is until the current season ends and gets reset (a very upsetting moment I must admit.)
Oh and finally, Sky Knight actually offers loot boxes. Purchases using the in-game currency you earn from playing and select different boxes ranging from common to rare Ar the moment you can only customize tail & nose artwork but if I was a betting man I would say that won't be the case when the full version comes out.
The Verdict
Thus far with my many hours of flying warfare under my belt, I have yet to experience any bugs or crashes, which for being an Early Access game is a pleasant surprise. Sky Knights just feels like it's already the finished article. Which it ain't so I can't wait to see how the finished article adds up.
The only negative comment I can pass on Sky Knights is this; not enough planes and factions. Give me more planes to mess around with and this guy might go missing for a few weeks. Oh and maybe a first-person angle as an alternative to the top-down look, just because it would look amazeballs. To be fair, the game is in early days so it's great and going to get better.
As far as modern games on any platform go, this one is as chape as chips and it is worth every single penny. I promise you that. So if you fancy giving Sky Knights a whirl and getting to grips with a game I think could potentially rival Rocket League we have got the link for you right here.
Would you like a copy of the game? We've got a few to give away. Take two seconds to enter for one of the Steam codes we have to give away.