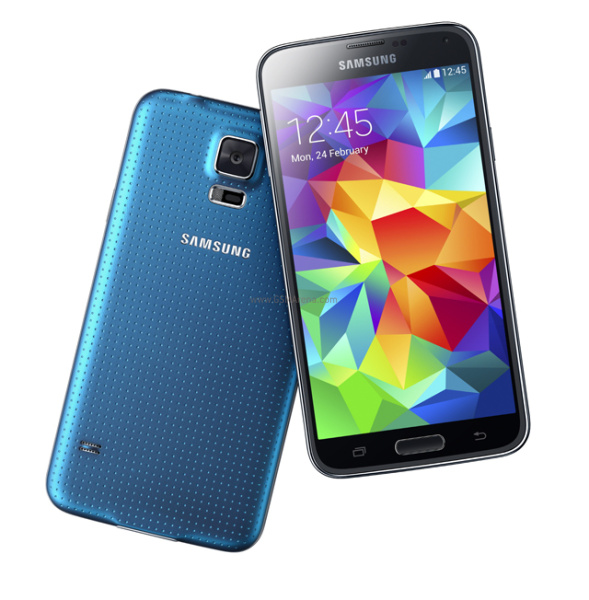 I have been a fan of Samsung for many years, with the Note 3 being the only handset to make me question my choice of the HTC One. So it was great excitement I watched the Samsung Unpacked event which would bring with it the official announcement of the Samsung Galaxy S5. Here is a quick look at the best bits of the Galaxy S5.
Camera
Initially, socks will remain firmly in place with the announcement of a 16MP camera, as we now live in a world where the figures 20.7MP and 41MP are bandied around. Ignoring the usual figures, the S5 boasts two really nice features on its new camera which I believe deserve a firm pat on the back.
1. 0.3 second Auto-focus
Few things irk me more than missing a moment or having a group ask 'what is taking so long' as my HTC One screen simulates the opening of ones eyes after a hard night on hard spirits. The S5 eradicates this problem with a very impressive 0.3 second auto-focus, meaning as soon as you click you will get a clear shot
2. Selective focus
Think of this as being professional Instagram. Selective focus allows the user to blur the background surrounding the subject of a photograph. Sure it sounds simple; because it is. However, the result is gorgeous and professional looking photographs.
Battery
Samsung can throw figures at us all day long, but I won't pay any attention until I get hands on experience with the handset. Or at least this is what I said until the launch shifted focus towards "Ultra Power Saving Mode". Again, I am reluctant to pay heed to manufacturers figures, when anyone says that 10% battery life can result in 24 hours standby, my ears will prick up. This is achieved through throttling the phone to GSM only features, turning down the display and limiting the screen to only black and white. Samsung have also stated the handset should achieve 10 hours web browsing on a LTE connection.
Biometrics
To mimic or not to mimic…that is the question. As Apple introduced the thumb print scanner, everyone was immediately wondering if Samsung would follow suit. Praise the mobile lords (Nokia 3310 and Sony Ericsson k750) that the rumours of retina scan technology have proven unfounded. Samsung have followed Apple's (and in my opinion improved upon) thumb print scanner. The subtle difference is a swipe instead of a stationary placing. The real achievement here is the teaming up with PayPal. Hopefully, this paves the way for biometric security allowing us to access online banking, social media and emails, as we venture towards a world with no passwords. Also unless the handset is unlocked with a thumb print, pictures and documents remain secure, bringing piece of mind to those many hundreds of Irish people who have lost there phones (in Coppers alone).
So, while hardly ground breaking, the S5 would appear to be a worthy progression in the S range. Samsung stated at the launch that "We only succeed when customers choose us", and so many of the developments have been geared towards the desire of the customer. While there have been a certain number of heads upon nails hit, I believe some swings have landed shy of their marks. Overall, the S5 will be a very interesting venture for SIII customers, but a smaller step for those holding an S4 today. Samsung have set the bar so high that the S5 may seem underwhelming, but it really is a fantastic piece of kit.