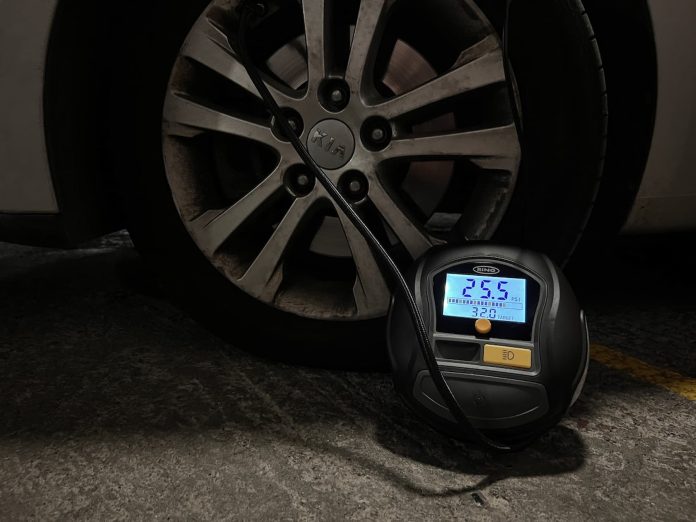 Not all tech has to be a sexy-looking iPhone or AI-powered smart assistant. In fact, the best tech in the world will do one job and do it well. Already two or three times, having a portable car tyre pump has saved my backside.
So, I figured it's time I wrote about the one I have. The Ring RTC1000 Rapid Digital Tyre Inflator
Benefits of a Tyre Inflator
Having a tyre inflator in the boot of your car can be a lifesaver. I just got a phone call from my better half. One of the front tyres has a slow puncture. We haven't had a chance to get it fixed yet. So every couple of weeks, we need to pump the tyre.
Don't come at me. It's been a busy few months which is why this is on the long finger.
Anyway, the tyre was really soft. She pulled into a petrol station to get it sorted. As you can guess, the on-site tyre compressor was out of order. Luckily, I told her we had the tyre pump in the boot and talked her through using it for the first time.
So that right there. That's the obvious benefit. You have a pump when you need one. Even at home. But there's another benefit, albeit a little bit petty.
So many service stations charge for air these days. I get it. Service stations struggle to make money. But charging a Euro for 3 minutes of air is just a little rich in my eyes. I rarely even have a euro on me these days, though some have even forked out for their tyre inflators to accept card payments.
I really feel the maths doesn't work out on that.
But having my own tyre pump in the boot means I never have to worry about either paying or scrambling around the car looking for a Euro coin.
That wasn't a rant, I swear. But now that I've got you thinking you need a tyre inflator, which one should you buy?
What's Important in a Tyre Inflator?
There are a surprising number of things to consider when buying a car tyre pump. You want it to be neat and tidy. It's going to sit there, in your car until you really need it. No point in it being massive.
It should be pretty fast at pumping up a flat tyre too. We shouldn't always obsess over the idea hat time is money, but still.
There are wireless tyre inflators on the market today too. Obviously, that means there are also wired models. Which one suits you more or what's the benefit of wireless?
Ring RTC1000 Tyre Inflator Review
All of these things are important to think about. And all of these things are the reason I love the Ring RTC1000 Rapid Digital Tyre Inflator.
Design
First up, this is a neat and tidy tyre inflator. It's just 225mm x 205mm x 95m in size and weighs just under 1.5kg. The RTC1000 is wired, which is fine for me. It cleverly has the 3.5m long cable on a spool. So when you're done, just wind it back up. Again, adding to the neat and tidiness of it all.
This tyre compressor runs off a 12V in-car socket (that's the outlet we used to call cigarette lighters).
The business end of the inflator is the 70cm air hose, designed to be kink-resistant and fold away neatly when not being used.
Overall, the design has been very well considered. However, the RTC1000 does fall down slightly in one area. The brass screw stem valve connector does indeed mean you can reach awkwardly placed tyre valves. But I find screwing it on and off a little tricky. It's not a massive thing and does still work perfectly.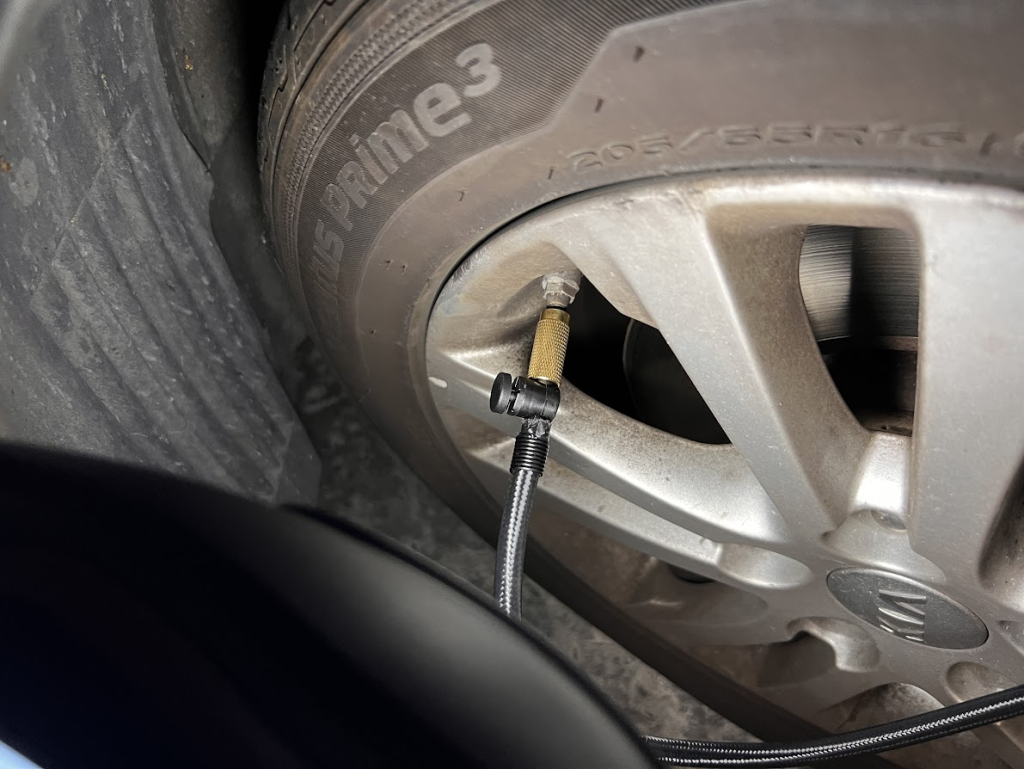 If you over-inflate your tyre there is also a quick deflation valve.
Ring aims products like this at car, mobile home and motorbike owners. But the kit also includes three piece adaptor kit for bicycle tyres, balls and other inflatables. So it's just a handy thing to have really and packs away in a tidy storage case.
Functionality
Yes, it pumps tyres. But there are some other nice features here too. There's a generously sized backlit display on the RTC1000. Here, you can see what measurement of pressure you're using (PSI, BAR and kPA), the tyre pressure and a status bar showing how close to full the tyre is.
A single crown dial lets you dial in the perfect pressure for your car. There's a massive power button and a light switch too which makes night operation nice and easy. There's even a small divot where you can leave your dust caps.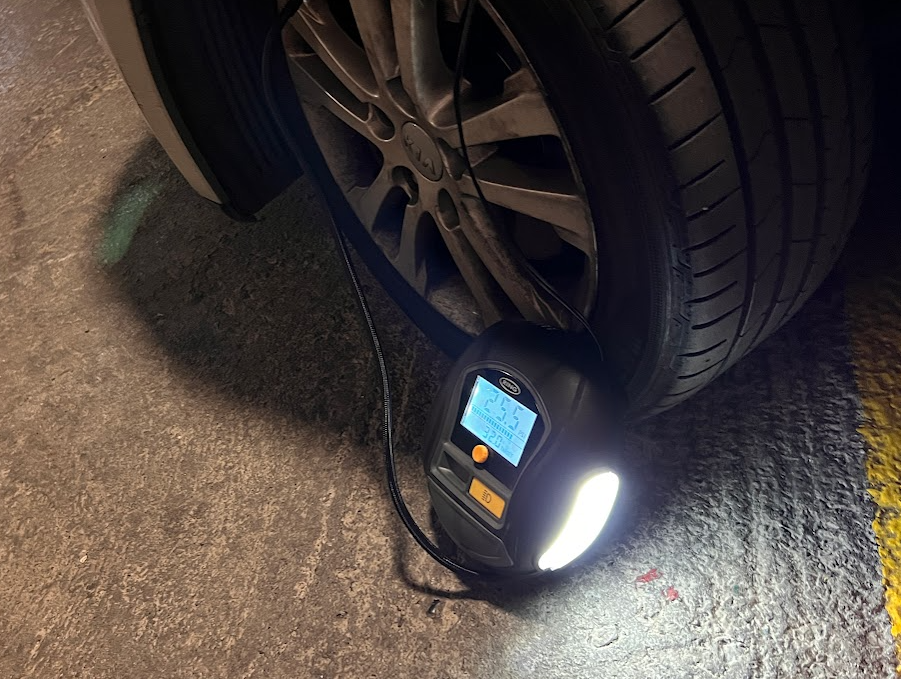 Perhaps my favourite feature of the RTC1000 is that it cuts off itself when your target pressure has been reached.
For such a small machine, this inflator is so fast. I drive a Kia Cee'd with 16-inch alloys. It'll inflate an almost flat tyre in just under two minutes.
It's worth noting that it is really loud. Most tyre compressors are loud by their nature. But it's worth remembering if you think you'll be regularly using this in a particularly quiet area.
RTC1000 Verdict
My other half is by no means a princess. She's well able to handle herself and I knew she'd never hesitate to use a piece of kit like the RTC1000. But even if you weren't overly comfortable with the likes of this, it's super simple to use.
You are much better off having the likes of the RTC1000 tyre inflator in your boot, than not. Simply put, it's unlikely you'll ever get a flat right where sort it out. So this can buy you time, offer convenience and even save you some money. The RTC1000 is available on Amazon.co.uk for less than €50.