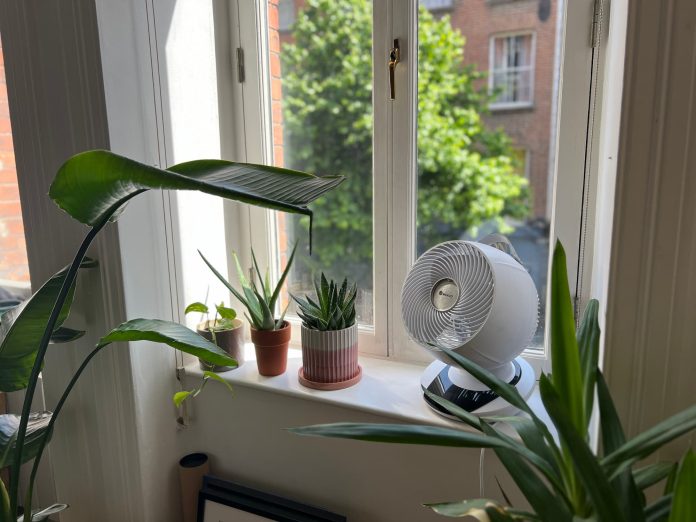 Look, I know that writing tech articles should be sexy. Not "Only Fans" type of sexy, but also probably not a literal fan sexy. In the past I've reviewed Dyson fans, which are literally gorgeous pieces of design. But, with the weather getting bloody warm here in Ireland, I know people are heading out to buy fans. They're heading out and won't have Argos to turn to. And that's a good thing. Because a lot of fans are useless. The Meaco Fan 1056 on the other hand is one my favourite pieces of kit when the temperatures rise.
Fan vs Air Circulator
The first thing to know about the Meaco Fan 1056 is that it fits two categories. It's a fan, but it's also an air circulator. I live in an apartment with a mezzanine. That means the upstairs rooms don't have windows to the outside world. The result is heightened importance on air circulation. First of all for cool air, but also to keep healthy air in the room on my Air Things.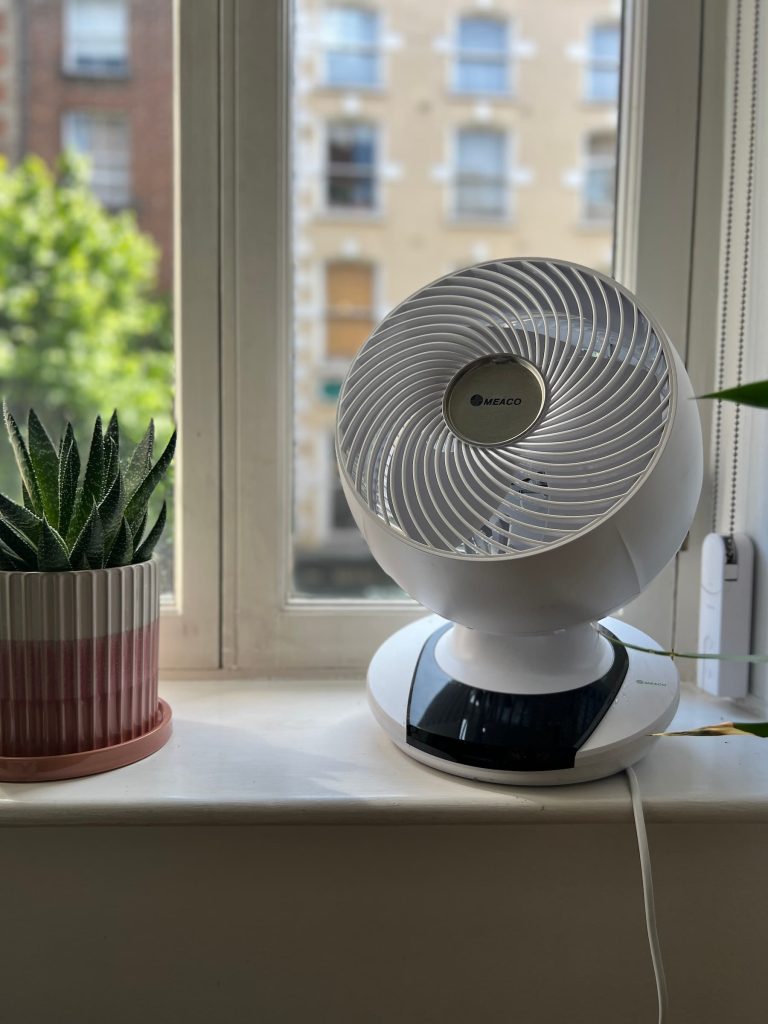 A fan will simply point in one direction and blow air. An air circulator focuses more on general airflow improvements. The Meaco Fan 1056 does this by rotating from left to right, but also up and down.
I first came across Meaco in a warm IFA hall in Berlin last year. The place was roasting and I was doing laps to see what companies were around. I passed Meaco a few times and every time enjoyed the cool breeze their stand offered. Now I have that same fan in my home office and it's such a little piece of cool air heaven.
I'm sorry Dyson, but you've been replaced where I need that cooler feeling.
Meaco Fan 1056 Design, Functionality and Cost to Run
The fan itself does everything you'd want from a fan and more. This is why it's unlikely to be the cheapest fan in the world you stumble upon. As I mentioned, it offers a wide range of rotation for air circulation. It's also extremely powerful if you need it to be. Right now, it's sitting beside me on setting 4. Which is loads, but it will go up to 12 and blow things around your office if you need it to. While it does this, it remains relatively quiet.
The fan can be controlled either from the base (if you bought the tabletop fan like I'm testing) or with the included remote that snaps onto the face of the fan. The remote is a nice idea, but I find it a bit hit-and-miss. I could do without it to be honest and the on-fan controls are grand. One criticism here is that with the fan off, you'll see the temperature. But once on, this vanishes with no way to automate the fan coming on when a heat threshold gets hit. It does have timers and an eco mode though.
I've also connected this fan to my power meter and found it to be rather cost-effective. Sure, an air-con unit would be lovely, but it's hardly a sensible purchase in Ireland. Plus they cost a fortune to run. At full tilt, with all oscillation turned on, the Meaco Fan 1056 will still run below 25w. So you don't need to sweat the cost of running it while avoiding the sweat of these heat waves.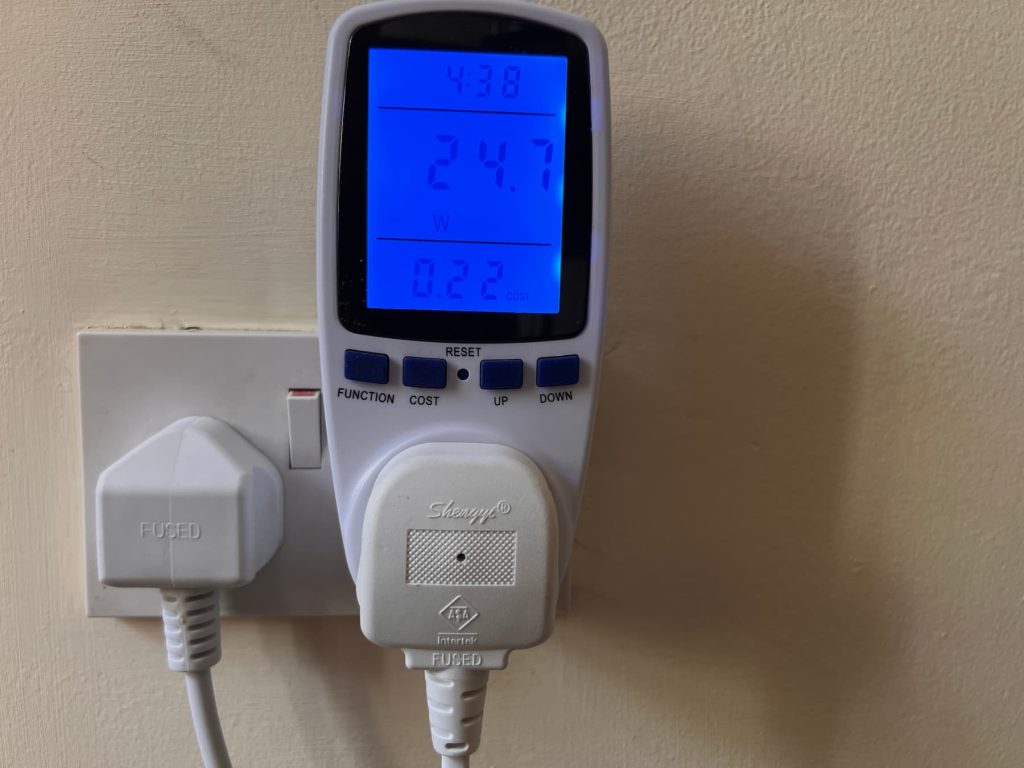 Finally, the Meaco Fan 1056 is designed to be moved around to where you need it. It's got quite a cool leather strap on top, is light and offers enough power options to cater to small and large rooms getting better air circulation.
Meaco Fan 1056: The Verdict
As I said, this is hardly a sexy review. But at the same time, fewer purchases can be more important during the summer months than a decent fan. The Meaco Fan 1056 strays far enough away from those awful standard fans to look interesting while delivering performance that will impress. I wager that if you buy this, at least once you'll ramp it up to full power just to show it off to guests. And they'll want to buy it.
At the €129.99 mark it's not cheap, but it's a fan you'll be happy to break out every year. The Meaco Fan 1056 is available from CH Marine, DID Electrical and Currys (currently just €119.99 in both).