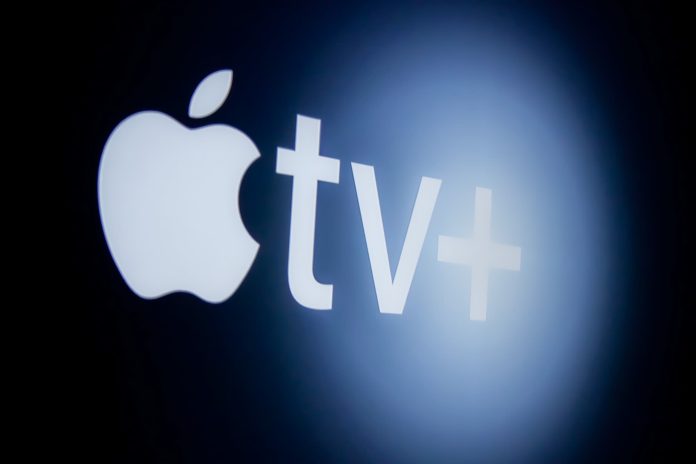 A while back I made a leap I never expected to make. I moved to iPhone. With that move came a free trial of Apple TV+. There's a good chance some new iPhones will fall into new hands in the coming weeks and many will be left asking "is Apple TV+ worth it?". I'm going to say yes. Here's why and some suggestions for what to watch.
What is Apple TV+?
Apple TV+ is a streaming service operated by Apple that offers original television programs, films, and documentaries. It was launched in November 2019 and is available on various devices, including Apple devices (such as iPhones, iPads, and Apple TVs), smart TVs, streaming devices, and game consoles. It's not limited to Apple product owners.
In addition to its original programming, Apple TV+ also offers access to a library of licensed content from other studios and networks. The intention was for Apple TV+ to become a one-stop shop for all.
Users can subscribe to the service on a monthly basis for a fee and can access the content through the Apple TV app on their device.
How much does Apple TV+ cost?
Apple TV+ costs €6.99 per month. It's among the cheaper streaming services on the market. With the likes of Disney+ and Netflix pricing starting at €8.99 per month
One massive consideration is Apple One. Apple One lets you bundle together Apple products like Apple TV+, Apple Music, Apple Arcade and iCloud. This bundling of products together is great if you're fully bought into the Apple ecosystem. You get all of Apple's apps and services, starting from just €16.95. That's good value if you already have cloud storage and a music streaming platform.
Not sure? There's a trial too.
Apple TV+ trial
If you want to try Apple TV+, there are plenty of options. If you've just bought a new Apple product, you could be eligible for a 3-month trial. Otherwise, you get one week free to binge as much content as possible.
If you want to try Apple One, you get to sample all of Apple's services for 1-month. So, rather than asking me if it's worth it – you can check for yourself! But now, for my own opinion.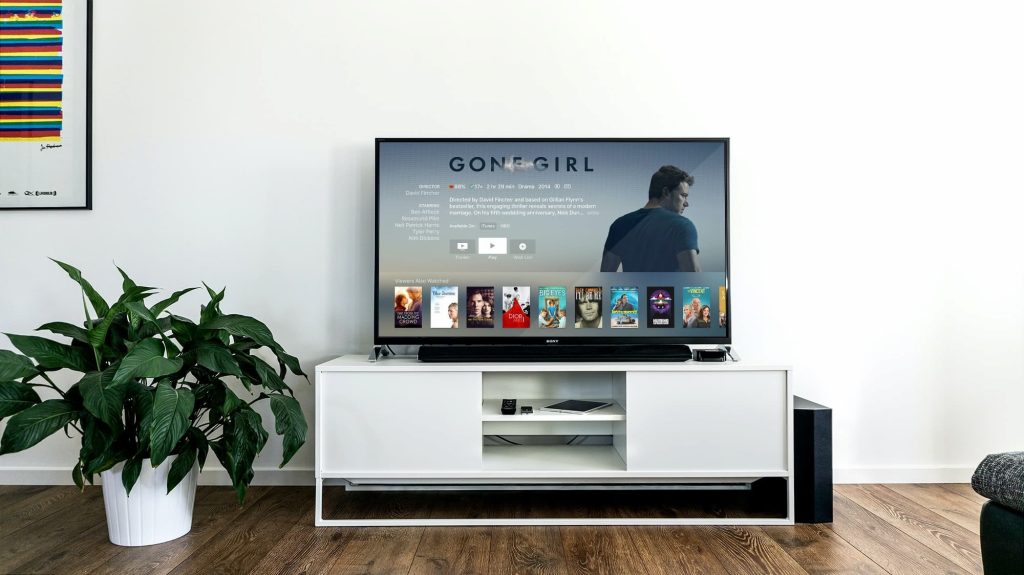 Is Apple TV+ worth it?
Yes. Apple TV+ is worth €6.99 per month. The service doesn't have anywhere near the volume of content that Netflix or Disney+ has to offer. Instead, Apple has focused on quality not quantity. This is great for two reasons.
One, you can binge most of the good stuff on a trial or just wait for it all to be out and subscribe for one month to watch everything.
Two, you don't have to spend hours scrolling through content in the hope you find something. There's either something to watch or there's not. It's that simple.
But what's on Apple TV+ that's worth watching?
Best movies on Apple TV+
First up is original movies and documentaries made by Apple especially for Apple TV.
The Banker
This drama film tells the true story of two African American entrepreneurs who hire a working-class white man to front their business in order to circumvent discrimination in the 1950s and 1960s. It stars Samuel L. Jackson, Anthony Mackie, and Nicholas Hoult and received positive reviews for its performances and historical depiction.
Greyhound
This war film stars Tom Hanks as a U.S. Navy captain leading a convoy of allied ships across the Atlantic during World War II. It received praise for its action scenes and Hanks' performance.
Beastie Boys Story
This documentary tells the story of the influential rap group Beastie Boys and features interviews with members Mike Diamond and Adam Horovitz. It received positive reviews for its engaging and nostalgicically-driven narrative.
Finch
Another Hanks' movie. This time, Hanks plays an eponymous engineer creating a robot to take care of his dog. The credits lists just three names, one of which is the dog.
It's a bit like I Am Legend meets Wall E or something. But very entertaining.
Best TV shows on Apple TV+
While there are a few good movies, TV shows is where Apple TV+ excels. This makes sense too has shows can be broken up into episodes and seasons – better for retaining subscribers. Here's the best.
Bad Sisters
Small bit of bias here. Bad Girls is filmed in Dublin and Wicklow. It tells the story of 4 sisters trying to kill the husband of a 5th sister. I've never hated anyone quite like the husband. The show will pull plenty of strange feelings out of you.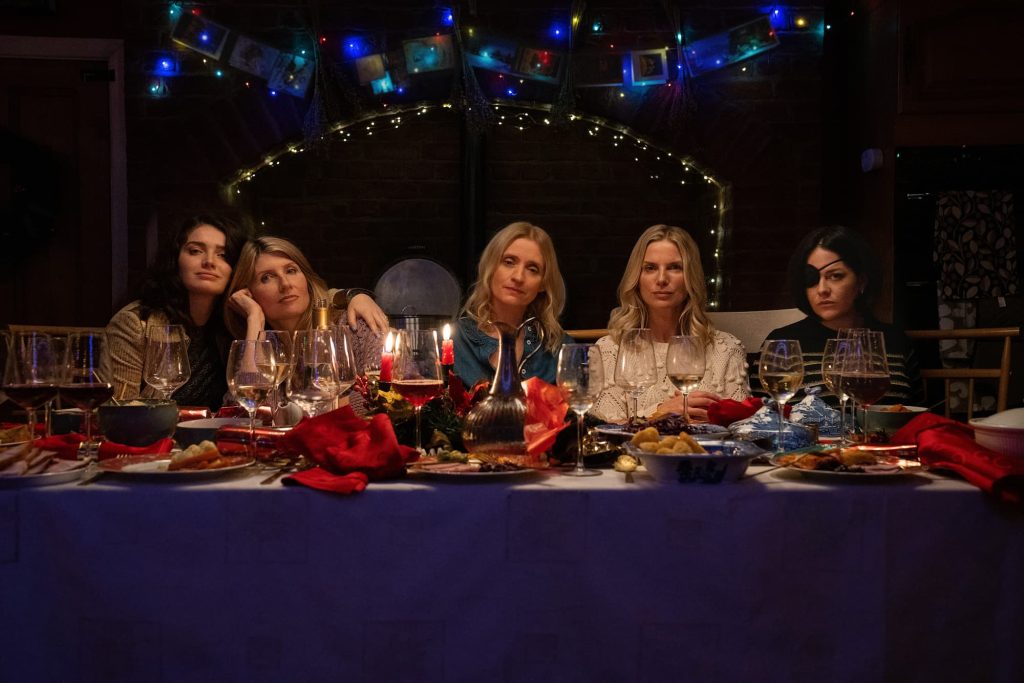 Also, if you live in Dublin or Wicklow, you get the play the "oh that's over there by the thing".
The Morning Show
This drama series stars Jennifer Aniston, Reese Witherspoon, and Steve Carell and follows the personal and professional lives of the hosts of a popular morning news show during a sexual abuse scandal.
It received positive reviews for its strong performances and timely themes around big figures being involved in sexual abuse allegations and convictions.
Mythic Quest
This comedy series set in the world of video game development stars Rob McElhenney and Charlotte Nicdao. It's full of clever writing and boasts a strong cast.
Watch out for the Covid special they did. One of the few brilliant takes on Zoom episodes I've seen.
Ted Lasso
This comedy series stars Jason Sudeikis as an American football coach hired to coach a professional soccer team in England. The show is a so different to anything I expected it to be. It's heartwarming and humorous, diverse and not afraid to portray cultural differences.
Slow Horses
Slow Horses is Apple's adaption of a novel by Mick Herron about a group of misfit MI5 agents working in the agency's Slough House, a place for employees who have made mistakes or been demoted.
The main character is Jackson Lamb, a gruff and irascible former field agent who now heads the Slough House team. The series follows the team as they investigate a kidnapping.
It's the typical story, as they confront their own personal demons and confront the bureaucracy and politics of the intelligence agency. There's no shortage of clever plot twists.
For All Mankind
Oddly Amazon Prime launched with an alternate history series, and Apple followed suit with For All Mankind.
"For All Mankind" is a science fiction television series created by Ronald D. Moore especially for Apple TV+. The show is set in an alternate history where the Soviet Union landed the first manned mission on the moon in 1969, leading the United States to redouble its efforts in the space race.
The series follows the lives of a group of astronauts, engineers, and their families as they work to maintain American dominance in space and explore the solar system. It explores themes of national pride, the personal and professional sacrifices of the space program, and the impact of technological advancements on society.
It's an amazing tale of "what if". I loved this because once upon a time when studying history I literally wanted to write about theoreitcal history but I wasn't allowed.
That's probably enough to show you that, yes, Apple TV+ is worth a punt. If noting else, give the free trial a go.