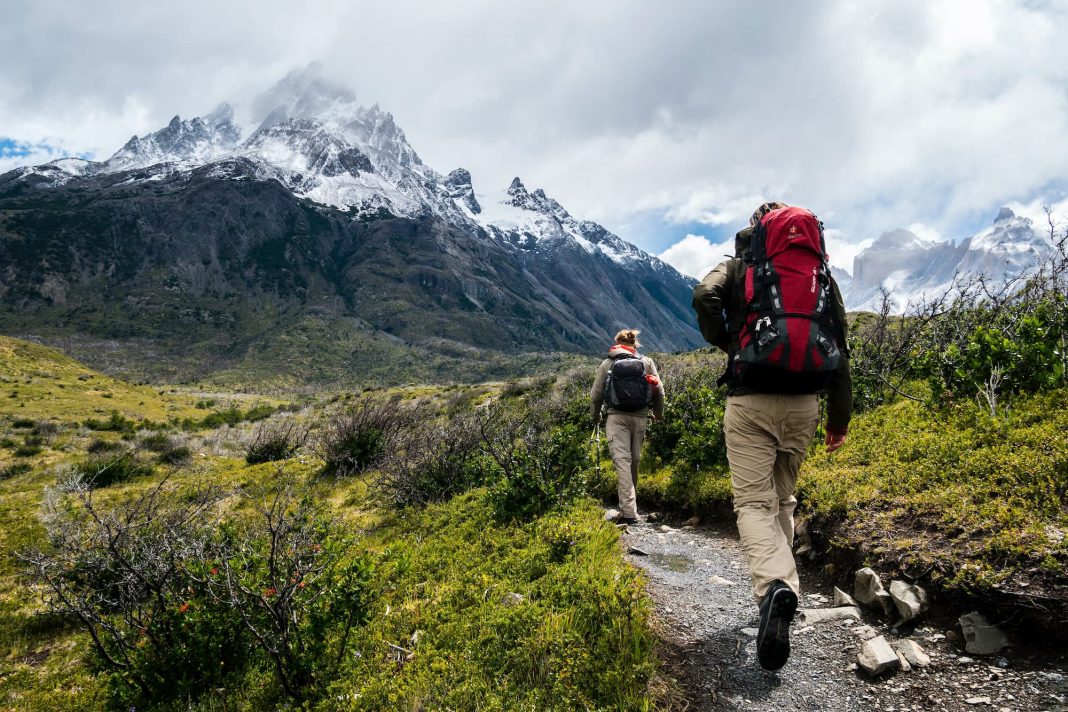 I try to spend as much time hiking and biking in the outdoors as I can, but when I'm not, I'm usually at home trying to find new places to go and things to see. So I end up spending a lot of time online using route planning apps like Komoot, Ride with GPS, and Strava. When an Irish team startup got into the industry with an app called Hiiker in 2020 it caught my attention. Since then they've grown quickly and have users all over the world, but it wasn't until recently that I got a chance to fully test it.
What is Hiiker?
Hiiker is a freemium hiking app that helps you plan, find, record, and share your hikes. There's a free version of the app that's available on Android and iOS devices, as well as a website, but in my experience, it's best used on your phone. Users can upgrade to Hiiker Pro +, but unlike many other apps, the free version is more than enough for casual users. More on the premium features later on.
Finding a hike
Finding routes to hike on hiking apps can be quite difficult. Strava shows popular sections and heat maps of activity, while Komoot shows points of interest, making it fairly unintuitive to find a full route to try. This is one thing that Hiiker excels at. Rather than cramming in every hike, trail and lookout nearby, they've added full routes that are easily found by swiping around the map. On top of this, they've added a sensible filter system so you can find a trail of your preferred length, difficulty, and type. These are really smart and simple decisions that Hiiker have chosen and they work so well.
In my experience, the user interface on hiking apps needs to find a balance between having an appealing visual aesthetic that's easy to use and having all the details and stats easily accessible to find if a hike is the one you want to do. This is one area where I found Hiiker to be lacking as the screen feels full, but also light on information like elevation profiles and also prioritises things like star ratings and map layers over essential trail info.
Planning a hike
Planning a hike along a custom route on a smartphone is normally very tricky to do, small screens and my fat thumbs just aren't ideal for the job. So I often go to my laptop to do it, but the Hiiker interface on my phone snaps exactly to where I want to the trail go and is brilliantly easy to move and edit my markers. This alone will encourage people to make the move to Hiiker, but where it really shines is in the maps available.
Some of the extra maps are part of the premium subscription, but if you're a map nerd, it's well worth the €6.49/month or €49.99/year. The Historic Six Inch OS Map for the 1800s was my favourite to play around with, letting me know what was in the area 200 years ago. Ireland is the best-served location with additional maps, but there are some really fantastic ones available for different locations like the USDA Forest Service Map, UK Ordnance Survey Map, and country-specific topographical maps. The maps are available to use offline (even with the free maps on the free version) and you can even print them if that's your navigation method of choice.
One thing that I was surprised by was how informative it is when you share a hike. I sent a couple via WhatsApp and the link in chat showed some key info about the trail. It's a small detail, but one that is so handy, especially if you're sharing lots of hikes with some friends.
Recording a hike
Recording a hike with Hiiker works like many others, there's nothing quite outstanding about it, and it's quite a functional experience. During my review period, I recorded my hikes with the app on my Samsung Galaxy S22 Ultra and also separately on my Garmin Venu 2 Plus. My phone was about 10% off accuracy-wise, but I put that difference down to the hardware rather than the software. Navigating while out on the trail worked well until I started looking at the elevation section and was quickly lost. I like to know how much of the climbing I've done and what I've got left to do, so I'd love to see Hiiker add a dot to the elevation profile that shows my progress along the route. It's a small detail but one that can make a big difference when you're out of breath on an exposed slope and want to know how much suffering is left.
Hiiker also gives premium users the option to share their live location making it easier to stay safe while hiking. You just share a link from your hike with your friends or family and they can see where you are on the trail, it's a great way of being able to quickly raise the alarm if something goes wrong and send help.
Reviewing a hike
Once I'm home, showered, and fed, I like to have a look through the stats of the hike. All the essential information is there, but it feels more unintuitive when compared to Strava, as the details that you want to know (distance, elevation, time) are towards the bottom of the page with maps and connected trails prioritised above this.
I'd also like to see some integration with Garmin in the future so that I don't have to track on two devices and can get all my data in once place, but again this is nitpicking and for a lot of users it won't be a priority.
Who's it for?
That really indicates who this app is currently aimed at. It's best suited for people to find and plan hikes, share with mates and be able to navigate as they go. Data geeks will feel it's lacking a bit of depth, but this is such a young app with so much potential as the basics work and work really well. It's not the quiver killer of hiking apps just yet, but with some more data depth, integrations with Garmin devices, and a visual refresh, Hiiker will no doubt be challenging for the top spot.
If you're looking for a free app to help you go hiking, then this is it.
Download Hiiker here for Android or iPhone.