I've always been a book reader and there is nothing quite like the tactile feel of real pages turning or the smell of an old book evoking hidden adventures inside waiting to be (re)explored. I'm also a big eBook fan, a loyal owner of various eReaders for the past 8 years or so and wouldn't dream of traveling without one. For me there will always be a place for a device that can store thousands of books, easy to carry and you don't have to worry about charging every day.
Anyway, we are not here to compare physical books and eBooks. That discussion has been well debated and folks will always have a preference for either and often appreciate both like me. If you are thinking about gifting an eReader or perhaps taking the plunge yourself or maybe just want to upgrade your old device, well unfortunately these days, especially for us Irish based folk, there are really only two manufacturers left still producing eReaders, namely Amazon Kindle and Kobo. That's of course assuming you only want a dedicated eReader, you could instead choose a tablet computer and use an app for your reading pleasure. The advantages of a tablet are that you can do much more than just reading on them. However, try taking them outdoors in bright sunlight (don't even bother) and you definitely will not get 8 weeks battery time with a tablet.
Amazon Kindle eReader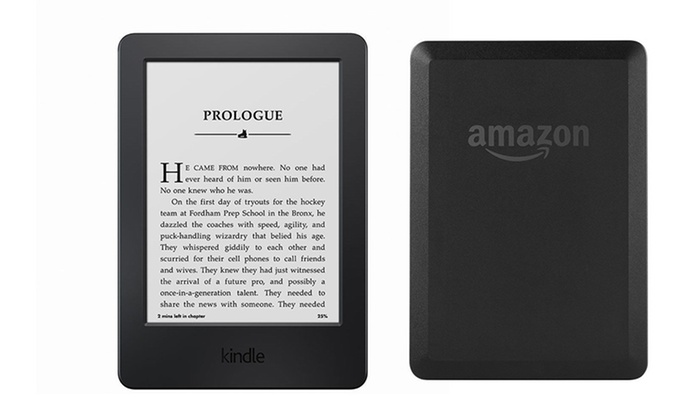 One of the very first eReaders to the market. The name Kindle is now practically synonymous with eReaders in day to day parlance. Its humble beginnings with a physical keyboard and grayscale E ink display, to today's LED backlit and high resolution E Ink displays (called "paperwhite" to mimic the look of real paper).  The latest Kindle is also waterproof, so no more worrying about dropping it into the bath or pool. The model that probably offers the sweet spot in terms of value for money and features is the Kindle Paperwhite (4th generation is the latest model). If you're not concerned about having a waterproof device then earlier generations can be had for a lot less bucks. Prices start at €69.99 up to €239.
Kobo eReader
The biggest advantage the Kobo has over the Kindle is that there are no restrictions on which books you can load onto the device. Kobo supports Adobe Digital Edition which means you can download books that support that standard, as many websites and public libraries do. A disadvantage is that it's online portal doesn't match the Kindle store for range or in some cases book prices.
Model wise there is plenty of choice from the cheap and cheerful to the more expensive models. The best choice is probably the Kobo Clara HD which features Wifi, 6" HD display, ambient lighting and 8GB on board storage(6000 books). Prices start at €139 up to €309.
iPad/Android Tablet/Amazon Fire.
If you need a device for other activities besides reading such as web surfing, email, Netflix and music, then a tablet is best for you. The downside is that generally tablets need to be charged quite regularly(i.e. daily), are much heavier than an eReader and are hopeless outside in sunny conditions. Apple iPad, Amazon Fire HD and various Android supporting tablets like Samsung are the main choice. Price wise, they vary considerably and in more expensive models, offer features akin to very powerful computers. Recommended are the Android Fire HD(€99) or Samsung Tab A(starting €99), Lenovo Tab E7(€89) or the basic iPad(€369). Basically you can use your tablet as an eReader if you are a more casual user as you have the other features a tablet offers, however if you are a bit of a bookworm then a dedicated eReader is probably the better option.
Where do I get Cheap/Free Digital Books ?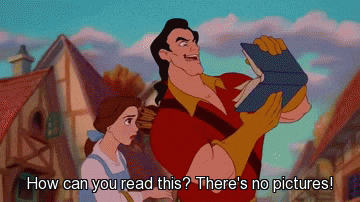 Amazon and Kobo online Book Portals.
The two biggest online eBook portals are Amazon's and Kobo's stores.
Amazon has the biggest range and generally can offer better prices than Kobo's, particularly on newer books. Amazon offer special daily deals and a selection of €1 to €5 books. They also have a subscription service called Unlimited where you can buy one book a month for approx. €10 monthly.
Kobo Book Portal offers a fairly decent selection of free books and a good range of cheaper books from 99c to €5. They don't offer a subscription service just yet but you do get €5 credit when you first sign up, careful you don't spend it all at once…
Libraries in Ireland via BorrowBox.
If you own a Kobo or Tablet, you can borrow eBooks from your local library just like a physical book. All you need is a library card Number/Pin and then register with BorrowBox. Books can be download via their dedicated App or a computer connected to your device. Simple as borrowing a book really.
Project Guttenberg.
If it's only free books your after then head to Project Guttenberg. It's range may be smaller than the bigger rivals but all books are completely free. Books can be read on a Kindle, Kobo or Tablets. Just create an account on the site and you can transfer your chosen books to the device via a computer.
Google Play Books.
Forget about this site if you own a Kindle, they don't work but if you're a Kobo or Tablet owner then this is a another option. You do need a Google account (of course you would) but it's a fairly painless experience getting setup and downloading books to your eReader of choice. There is a large choice of books with most of the latest releases and price generally on par with the other portals.
Apple Books.
If you're an iPad or iPhone user then this is another eBook option. The store is huge with prices on par with competitors and they list special offers and free books. Apple have improved the app and curation recently but it's still not a patch on Amazon's or Kobo's eBook stores.