Recently the first HouseTalks event held in the House Bar in Limerick went down. We're very lucky to be a part of the amazing team organizing these events where interesting speakers are given the opportunity to speak in a TedTalks style evening in a great location. The first event was based around the theme of sports and one speaker, Phalem from LimerickSportsPartnership said something that really resonated with us. Sitting is the new smoking! Yup, spending 8,10,12 hours a day sitting in front of the laptop at work isn't good for you. Who would have guessed…
Is sitting the new smoking??? @Limericksports believe that all of us that spend so much of our days in front of laptops need to do more exercise .
Let's set a challenge! We want all our followers to do something that will make you more active at work. Let us know what you do 😎 pic.twitter.com/FBr8Nkl3JQ

— goosed.ie (@goosed_ie) September 25, 2018
Is sitting really the new smoking?
As a smoker and a sitter I can honestly say that neither activity is doing me much good. Modern working life has made many of us adapt to a sedentary lifestyle. If you are desk-bound at work and sit on your journey to and from it, you likely fall into this category. Think about it, how much of your day from the moment you get up to the moment you go to sleep are you actually on your feet?
If you're a desk monkey like me, sitting for 8-10 hours a day can create it's own problems.
It increases load on the spine and discs resulting in slouching or pain and over time this can cause changes in muscle length and affect the strength and performance of the postural muscles. In turn, this can result in pain and predisposition to injury. When it comes to muscle, the body operates on a use it or loose it basis. Being more mobile at your desk gig could make a huge difference.
This many hours sitting down at a time can also increase risk of heart disease, high blood pressure, stroke, diabetes and depression but the fix is simple. Get moving. It's simple and while we love technology and love what we do it's very easy to get caught up in your work and forget that so many hours sitting down is not a good thing. So without further adieu here are the Goosed.ie Top 10 Tips for being a bit healthier when at the office.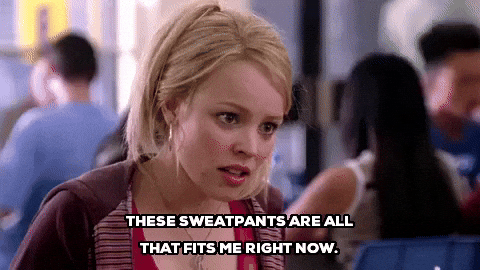 Goosed.ie Top 10 Tips for being healthier in the workplace
Nutrition is key – as any personal trainer worth their salt will tell you, diet is 90% of the fitness battle. Swap the Snickers for an apple or if you are in the Dublin area you can use Bamboo to order delicious and nutrition food from local establishments and skip the queue. They have also expanded to Cork so it shouldn't be long until we see them nationwide.
Get a Fitbit –  any smart watch, fitbit or other wearable that tracks your steps can let you know that you aren't getting in enough steps throughout the day. Just having that reminder can help you decide to take the stairs instead of the lift. Remember every step counts.
Move your phone away from the desk – realistically how many phone calls do you get on your office phone per day? Where possible, why not move the phone slightly out of reach so when it rings you have to actually get up.
Start an office fitness challenge – many offices do free cake Fridays and other things like this so how about starting a little challenge so you earn that cream cake. Get everyone to commit to hitting a certain amount of steps per day to earn your Friday treat. It might incentivize you all to go for a lunchtime walk.
Drink plenty of water – staying hydrated is a challenge for most people but in an office environment with the coffee flowing, this can be more difficult. Download an app like Aqualert and get regular notifications to keep on top of your water intake.
Standing meetings – we all know many meetings are hours of just sitting around the table talking cobble. Before your meeting pull all chairs out of the room, stand up and see how it can help you be healthier and help improve meeting engagement at the same time. Double win.
Get a hobby outside of work – fine this isn't something you can do inside the office, but get the lads inside the office to play 6-a side once a week, group book a yoga class or talk to a gym about group rates. Doing something like this will not only help you be fitter and healthier but team moral gets a boost – those chats in the changing room after a game of kickball are always craic. If the people from work don't want to get involved, download Meetup and find activities in your local area.
Try a toilet workout – this isn't as mad as it sounds, seriously – everyone has to answer natures call sometime so make the most of the time. Take the scenic route to the jacks and once you get there drop in 10 squats and 10 basin press ups. Do that every time you go and see those booty and biceps gaaaaiiiinz! Note – between bathroom lighting and that little extra pump, those Insta toilet selfies are going to be as the kids say these days "on fleek".
Be weird and stretch – if you are like me and your body is essentially a creaking mess do some stretches at the desk and help yourself. If you have a dodgy back, knee, neck, shoulder you name it, sitting at a desk all day can cause serious strain. That 2 minutes you spend checking SkySports could be well used giving yourself a little stretch to loosen out those sore joints.
Rest your brain – although we are saying less sitting is good, sometimes you need to do something for your mental well being. Fitness and health is as much about mind as it is about body. By taking the 9 steps above you will automatically be more mobile in work. Instead of listening to some tunes during your walk/drive to work, throw on a motivational talk or guided meditation on YouTube. Not only will you be more pumped for the day but your brain will be more focused helping you be more productive throughout the day. I've been listening to Gary Vee's Crushin it audio book on Audible of late so just pick something that gets you going and see the difference.
Make the change
We all know smoking kills, but it turns out the hours we are spending sitting down on laptops, PlayStations or whatever is an equally big problem. Instead of using technology as an excuse for laziness, make it work for you. Whether that's tracking calories, counting your steps or helping you make better food choices, the apps exist to help you be more active, healthy and fit while at work. So let's set a little challenge, October is on our doorstep and many people take this time to complete "Sober October". Instead why not bring "Healthy Halloween" to your workplace and commit to doing our 10 step plan for the month and let us know how you get on.
By the way the next HouseTalk event will be held in the House Bar in Limerick on the last Tuesday of the month. The next event is going to be on the topic of education with our good mates at CyberSmarties taking the stage. If you want to come down, see what it's all about and learn something new please get in touch, we will fix you up with a ticket.