Has anyone in Ireland not had the Nokia 3310? I only have to think back to last year when I gave up my S7 Edge for the trusty Nokia. Naturally, I got more than a little bit excited when I heard about a potential Nokia 3310 relaunch. So, what's it all about? When is the Irish release date and how much will it cost? Wouldn't you know, we have all that.
Meet the Nokia 3310 …again …kind of
At Mobile World Congress 2017, Nokia took to the stage. They announced several impressive Android smartphones and just before wrapping up they confirmed the Nokia 3310 relaunch. Generally accepted to be the greatest phone of all time, most have fond memories of the near indestructible 3310. We got a pretty brief introduction, but here's what we know.
It's not really a Nokia 3310
Call me a purist, but the only thing Nokia could have gotten away with was calling this a Nokia 3310i. Don't get me wrong, this new phone is cute and simple, but it's too far from the original. For starters, it's got a colour screen. The display measures in at 2.4-inches corner to corner – a little larger than the original. It comes in a range of colours, but you're stuck with the colours Nokia pick for you. Remember when phone shops were awash with custom Nokia Xpress-on covers? I guess it would have been a big stretch to bring back that kind of a market.
One of the biggest departures from the original is the fact you get a camera on the Nokia 3310. I've just had to say the Nokia 3310 comes with a camera – is nothing sacred? Well, how about being able to browse the internet on a Nokia 3310? It's not a smartphone, but it does offer 2.5G connectivity. That'll get you some pretty basic browsing privileges.
The final slap in the face is Snake. Oh sure, Snake is there alright but it's an abomination.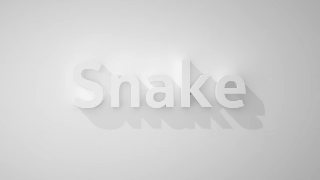 But, it's a little bit like a Nokia 3310
I doubt it would survive the abuse the original could, but it does resemble a Nokia 3310. The button layouts are very similar and you'll be able to text in your pocket with a trusty T9 dictionary. You can pop the back case off and remove the battery. When was the last time you took a battery out of a phone? When you're there you can also pop in a micro SD card. That feels a little wrong.
The battery life is another echo from the past. If you're hitting a festival, this is surely going to be in your pocket. You can chat on the new Nokia 3310 for up to 22 hours and have it on standby for up to a month.
Innovation can be good sometimes
Ok, so I may have been a little precious about my beloved Nokia 3310. There are some very worthwhile departures from the original. It charges with micro-USB, not the famed "Nokia skinny charger". Imagine how pissed you'd be if you threw them all out to realise they're worth something. The new Nokia 3310 is arguably more convenient than an iPhone 7. Well, that's a stretch, but it does have a 3.5mm headphone socket.
When does the Nokia 3310 relaunch in Ireland?
Nokia suggested that their new phones will launch globally in Q2 of 2017. Unfortunately, we don't have an exact date. We will update this post and announce on Facebook when we know more.
How much will the Nokia 3310 cost in Ireland?
We do know you can expect to pay €49 for this festival burner phone. You will likely be able to buy this everywhere, literally. Like phone shops, Argos, Tescos, Supermacs, bloody everywhere.
Am I excited about the relaunch? Not really. Maybe I'm biased because I have a working original Nokia 3310. I just can't imagine a car rolling over this new version ending the same as the original.