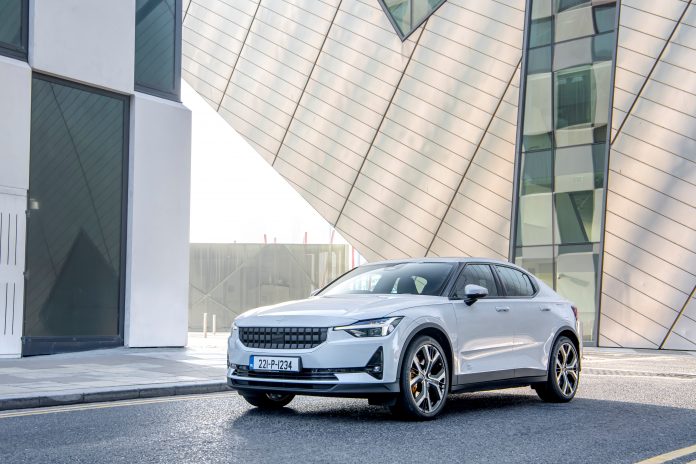 A few weeks ago I was out for a walk. I spotted a Polestar ad on one of those big street billboard things you see. I was a bit confused because I recognised the car, but didn't think it was in Ireland. It was the Polestar 2 electric and it turns out it is now available in Ireland. Here's everything you need to know about this new car brand in Ireland.
What is Polestar?
Polestar is a Swedish car manufacturer. It was founded back in 1996 and is effectively Volvo. Polestar specialises in electric-only cars. The company makes two cars, simply named Polestar 1 and Polestar 2. The latter is the only one now available in Ireland.
Polestar 2 in Ireland
The Polestar 2 launched internationally nack in 2020. It's proven popular globally with consumers and motoring media alike. It earned Car of the Year titles in Norway and Switzerland, BBC Top Gear magazine's Best All-Round EV, Red Dot's Best of the Best for Product Design, and the coveted Golden Steering Wheel in Germany.
So, it's a serious enough piece of machinery.
The base-model Polestar 2 can do 440km and 0-100kmph in 7.4 seconds. On a good day, with the right conditions, that's a Dublin to Galway round trip without needing a charge.
At the end of March, the Polestar 2 launched in Ireland. You won't see them on the road just yet, as the Irish launch was more of an announcement than physically having cars here. The company has said they're going to start offering test drives with a four-week roadshow in Dublin, Kilkenny, Cork and Galway. That all starts from May 9th.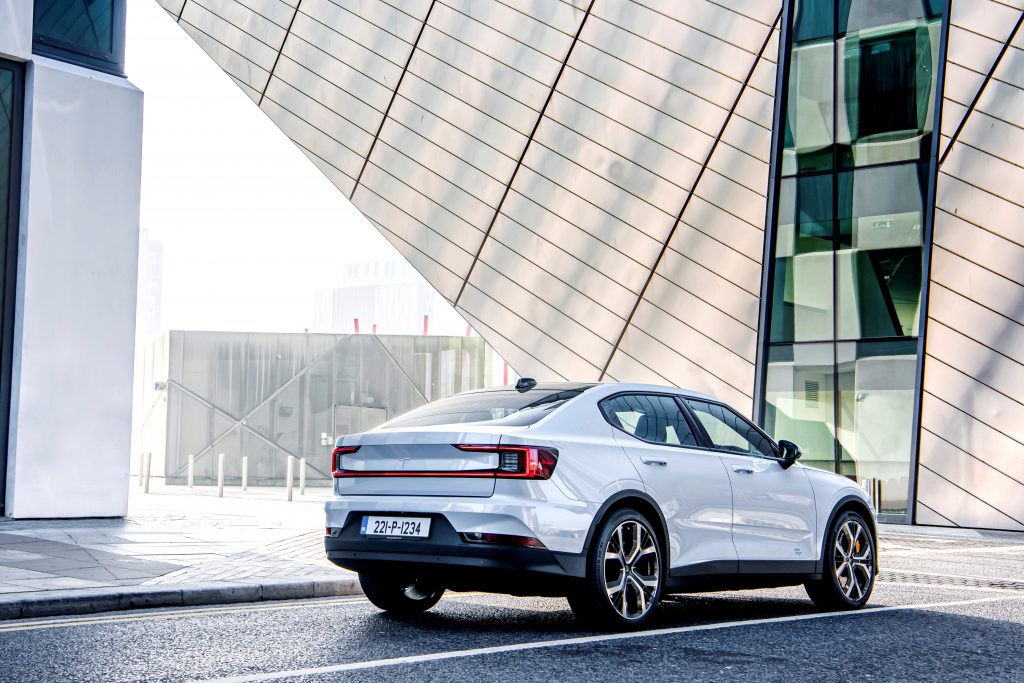 Polestar 2 Price in Ireland
The Polestar 2 will start at €54,500 in Ireland. That price tag is perfect for the Irish market. It means you can still get the full SEAI grant of €5,000 for the Polestar 2 thanks to it being under €60,000. It's important to remember that the price tag is a "starts from" price and you're probably going to add some extras. The good news is that the Polestar 2 was the first car in the world to feature Google built-in. The system includes Google Assistant, Google Maps with support for electric vehicles and the Google Play Store. All as standard so one extra you don't have to worry about.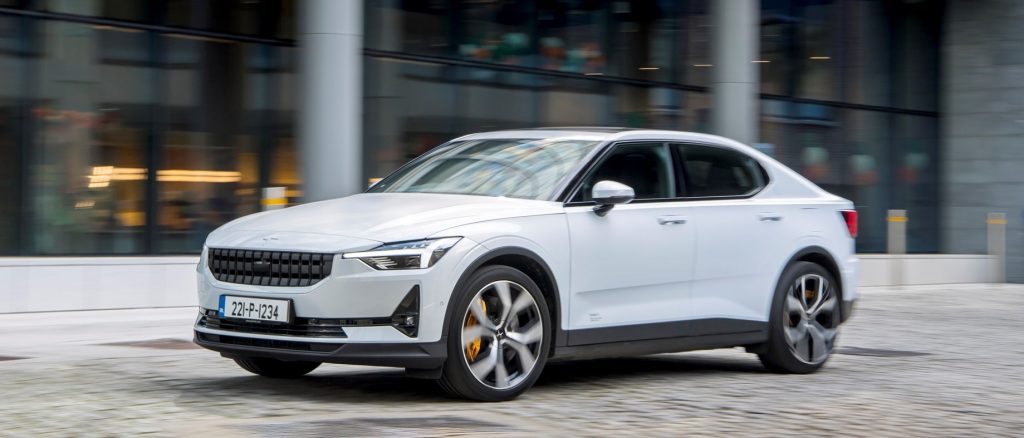 It's an interesting time for Polestar to launch in Ireland. Since the start of 2022, market share new full-electric car sales is up 119%.
Polestar's Kieran Campbell says, "it's clear there's huge appetite for new premium electric cars here in Ireland, so the arrival of Polestar couldn't be better-timed".
I'll be keeping an eye out for a chance to test-drive the Polestar 2. If I get my chance, let me ask your questions. Ask them on our social channels.