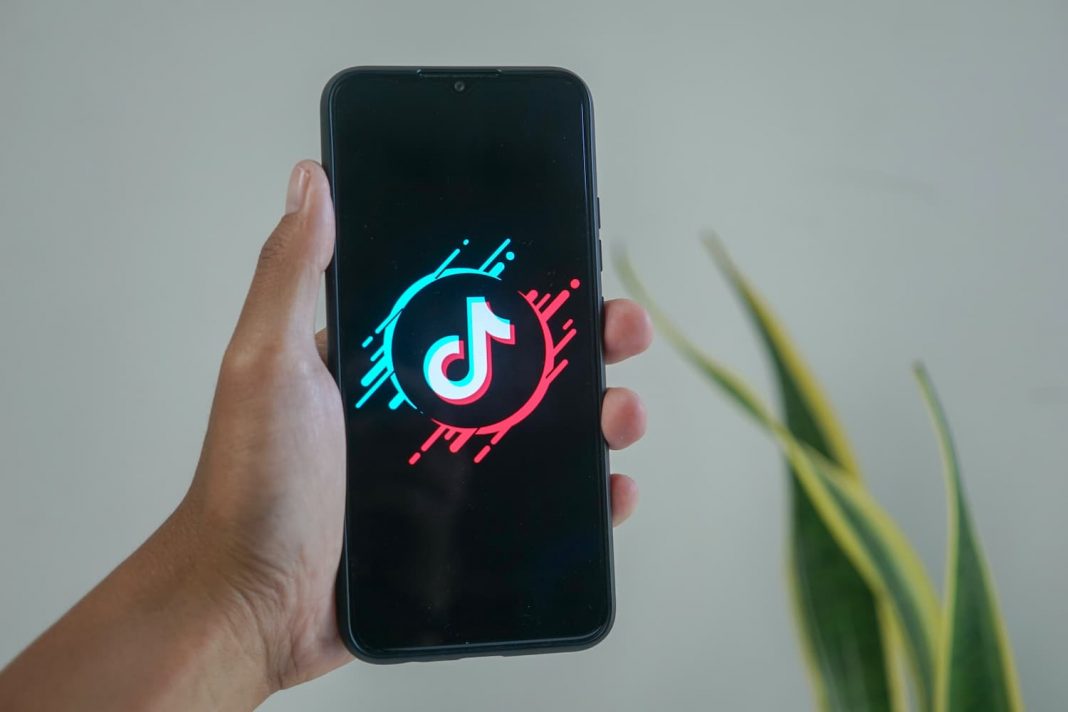 I wrote an article a few years ago about who to follow on TikTok in Ireland. There were still nerves as to what lay ahead for the platform. But in just two years TikTok has completely taken over as the top time sink social media platform for people. It's such a fun platform. I know because I spend a ridiculous amount of time on it. But after you follow Goosed.ie on TikTok, who else should you go check out? Here are four Irish brands that are nailing TikTok and are great craic to follow.
HUH – How's Ur Head?
HUH is one of the first brands I followed on TikTok, let alone Irish brands. I bought from them purely because they were entertaining. Today, they dominate my TikTok For You Page (aka feed).
HUH is a real Irish business success story, even outside of TikTok. The company was founded by Mark Donnelly in his parents' front room after moving home from the States.
The brand's core plan is simple. Product high-quality clothing with a logo that prompts people to ask about each other's mental health. It works too. I've had several chats with people when I wear my "Conas atá do ceann" jumper. You also get sweets included with your order. I'm just saying it's the little things that matter.
Here's Mark explaining the business himself. The account is a balance of fun, but also Mark discussing mental health and what it's like running a business.
Rather amazingly, while running a profitable business, Mark has also donated over €30,000 from the business's earnings to various charities. This is what millennials running businesses looks like in 2022 and I'm here for it.
So, go on over to TikTok and join the other 33,000 people following HUH Clothing.
Richard Grogan and Associates Solicitors – That's a Law and That's a Fact
Showing that absolutely any niche can belong on TikTok is Solicitor Richard Grogan. I wish he was Bebo back in the day, telling me what my part-time jobs were doing wrong. Richard specialises in employment law. He posts regular TikToks explaining complex Irish laws that have a real impact on employees around the country. He does it in a way that's easy to understand, with a trademark sign off every time of "that's the law, and that's a fact".
I can guarantee you that quite a few people in Ireland have had stern conversations with their employer as a direct result of Richard's TikTok's.
Being honest, I could see some of the content on Richard's TikTok account really empowering people. For example, over 70,000 people have learned that in Ireland, you cannot be fired for discussing your salary with a fellow employee. That could open up some interesting conversations with colleagues and bosses.
You can follow Richard on TikTok and learn some more about Irish employment law yourself, joining his 228,400 followers.
Final Bend – Eco-Friendly Activewear
It's truly awesome to see brands grow from ideas in school. Final Bend is the brainchild of Emma Coffey from Cork. She had the idea for the company back in 2018 while she was in 5th year. With a massive love for athletics and hampered by injury, she founded Final Bend.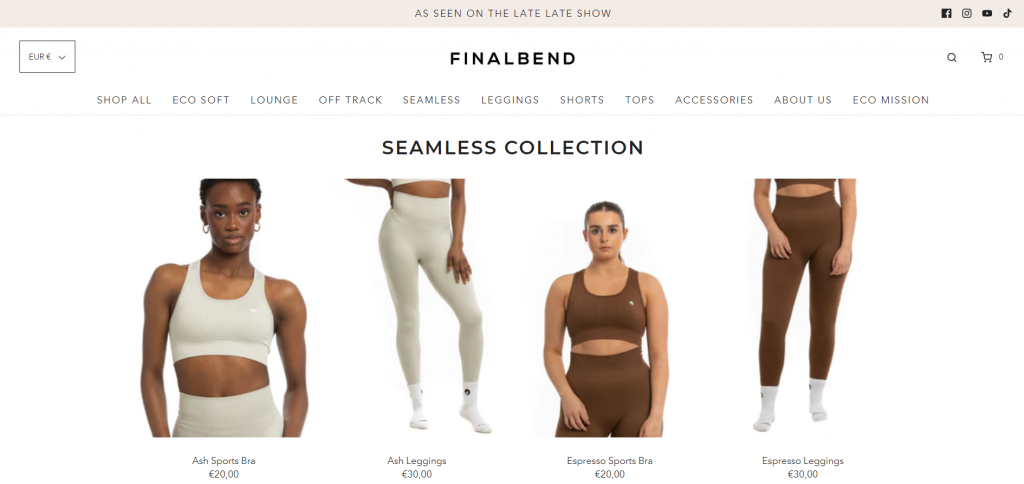 Ok, so fundamentally, Final Bend is a sportswear company. But it's a sportswear company with an eco mission. The company aims to upgrade all materials they use to eco-friendly and is fully transparent in their product range. Extra kudos for the brand using a diverse range of models in their product imagery.
You can read more about Final Bend's eco-mission on their site or join the 44,000 people following them on TikTok.
Mr. Candy.ie – A Pretty Sweet TikTok
I'm a sucker for sweets. Such a sweet tooth I have. Mr. Candy.ie is an Irish stockist of a massive range of sweets. They specialise in hard-to-find American sweets and snacks. The Carlow-based but largely online retailer was founded back in 2020 and today has nearly 130,000 followers.
The beautiful part of this account is Larry. I might have missed it, but it's not entirely clear if Larry is the owner of the operation, an employee or just a man hanging out in the warehouse that knows the stock really really well. A regular "bit" on the Mr. Candy TikTok is asking Larry what's in stock. People comment asking if they stock something.
Right, I'm going to wrap this section up because I'm very close to ordering a mix bag of sweets that I shouldn't eat.
Go tempt yourself and see what Larry has on the shelves of Mr. Candy over on TikTok.
Did we miss your favourite brand? Just on our TikTok and tell us who's missing.