Smartphones, they are all the same right? Wrong! Budget, quality, design, OS and much more all have to come together to make something that's both beautiful and functional, yet more often than not, this point is missed. Last year something changed with the release of the Google Pixel 3a. A mid-price phone with some flagship specs. Google have just dropped it's successor, the Google Pixel 4a and I've been lucky enough to have been hands on with this €389 handset. So let's see how it stacks up.
What Is The Google Pixel 4a?
I'm not entirely sure how it came about, but last years Pixel 3a felt like Google had ordered too many camera systems to make flagship phones. The answer to this problem was to make a cheaper phone with lower spec but the same camera. The result was remarkable both in terms of value and delivering a phone with a great camera. Now, it's quite possible that's not really what went down at all and that the Pixel 3a was always planned to sit in the mid-range smartphone category. Actually, it's likely. But regardless, it's set an expectation for the Pixel 4a and boy god do the fine folks at Google deliver in spades once again.
Pixel 4a: Launch Date, Price And Where To Buy
It's out now! The Pixel 4a showed up on the Google store recently with availability for pre-orders with open sales starting from October 1st. In terms of where you can buy the 4a, it's going to be available both on the Google Store and through Vodafone. But the Irish network will probably just get the black 64Gb model and we are looking at online pricing at €389 but probably a little more expensive in stores as is the norm.
Design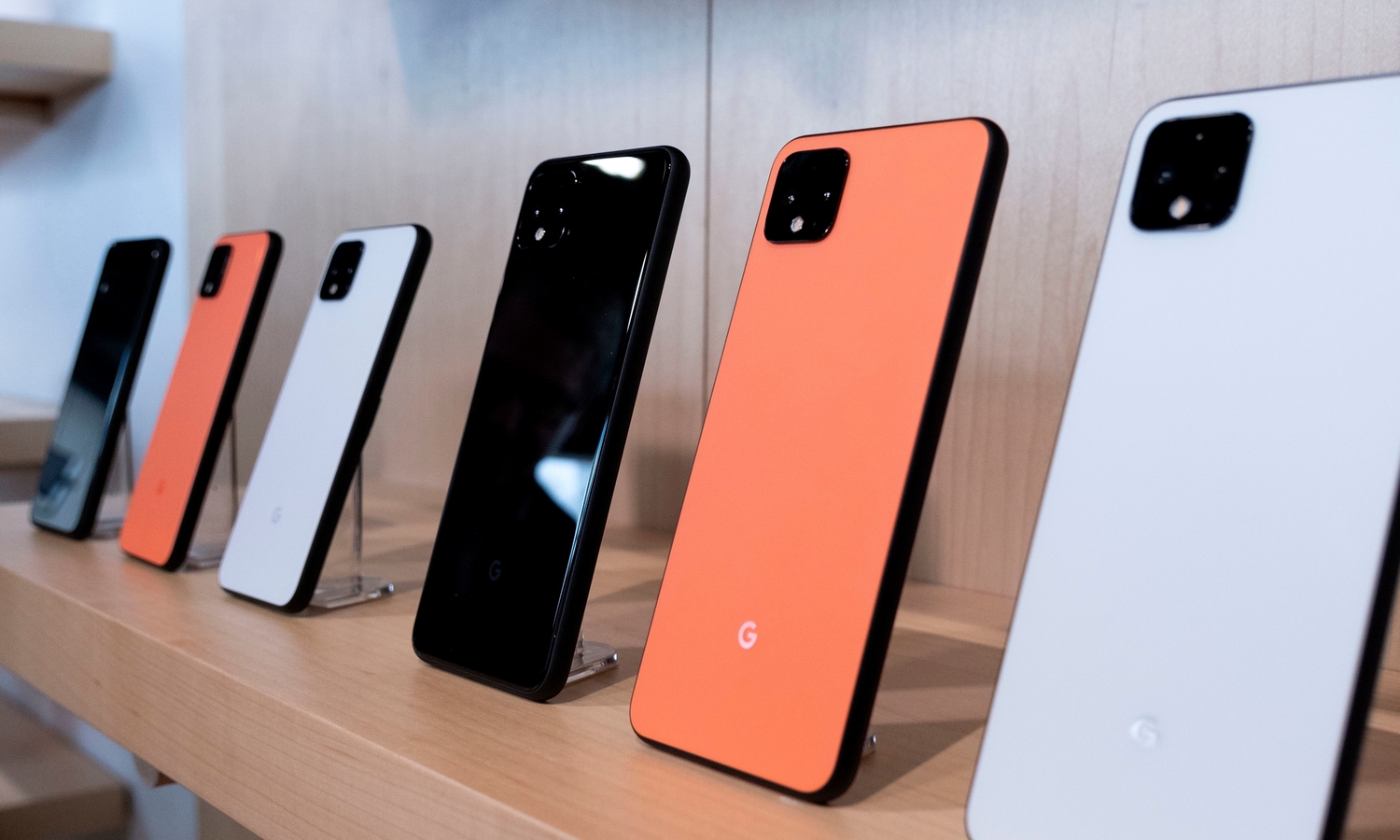 The Google Pixel 4a is exactly what you would expect from Google. It's a lovely little phone and the matte finish in my personal opinion is one of the nicer styles to the now usual glass and metallic styles of today. The pixel 4a is also small, coming in at 144 x 69.4 x 8.2mm to be exact. So technically speaking its a smaller handset than last years Pixel 3a but it's rocking a bigger screen than its predecessor. All in all this is a lovely looking and feeling phone, yano one of those that just fits nicely in your hands and you can reach all 4 corners of the screen without having to readjust your hands.
I also noticed how light the phone is and I found myself after coming from the Pixel 3xl, checking my pockets to make sure it was still there, which it was. Noticing it was so light I had to check it out and turns out its one of the lightest phones on the market, including the iPhone SE which comes in at 148g.
On the handset itself you will find the USB-C below with speakers either side, the green power button and volume control on the side and on top we get the now almost defunct 3.5mm headphone jack. This is kind of cool because it means when it comes to audio you can use bluetooth, type C and 3.5mm headphones. Oh and before I forget there is also the fingerprint scanner that is situated on the rear of the phone something which has become just part of the design of the Google handsets. Something we don't see in the 4a is facial recognition, that's one of the few areas the Google Pixel 4a trims the fat.
Another point to note about the design is the camera node on the back. It's barely raised of the back of the phone and if you're a caseless daredevil like myself it means unlike some other phones on the market that you can still use the phone on your desk without that annoying wobble. It's not a major thing but hey they little details count.
Display
When it comes to the display on the Google Pixel 4a we get Googles first totally bezel-less screen and a punch hole in the top left hand corner which houses the camera, this even gets hidden with some very clever wallpapers. I like how this looks and the way the camera hole hides itself in the notifications bar means you would barely realise any screen real estate being taken up.
As I was saying about the wallpapers you get a bunch of preset fun options that hides the camera much better than a standard wallpaper, we've seen this in some phones before but for me it's just one of those clever things that make a difference to how things look. Using one of these wallpapers means the camera looks like it just fits.
The 5.8″ display is an OLED, Full HD+, 1080 x 2340 resolution that boasts Gorilla Glass 3 that helps keep the screen protected against the basic scratches and markings that you can get from lobbing it into a pocket with keys. True this is older than let's say what the OnePlus Nord is rocking but hey this is all about Google making savings and trimming the fat and here the Gorilla Glass 3 is more than enough to do the job it's asked to do.
With the resolution how it is we get lovely popping vibrant colours but swapping over from the TCL 10 Pro it did feel a little smaller when watching Spurs All or Nothing in bed. As per the norm now we also get the always on display and here we we the usual time, date, alarms and all that good stuff.
Camera
Now you might think that a modern phone using 1 instead of 4 cameras is going to be a downgrade, but this isn't really the case. Just because a phone is bouncing out more cameras doesn't always make it better, sometimes it's just a case of adding lens to up the price and make something out to be more than it actually is. In terms of the cameras themselves, we get a 12mp main camera which can shoot in 4K video at 30fps, 1080p at 30fps, 60fps and 120fps, and 720p at 30fps, 60fps and a super-slow 240fps.
Granted I totally understand you probably won't be blown away by the idea of 12mp camera but Apple were rocking this for years and when you do a side by side comparison against the majority of the Pixels competition you genuinely won't be disappointed. What I like about the 4a is how beautifully simple the camera is to use. It's really just as simple as point and shoot and Google's smart software will do the rest.
There is also a portrait mode but if that ain't your thing you can use the in built editing software to do some nice little photo tricks to make things look even sharper.
Night Sight
Just look at that photo, the night sight is brilliant. When you are taking a snap in the dark you have two options. Firstly you can use the fancy exposure control and brightness control which will give you a preview of how your finished shot will show up. We also have night sight which in my humble opinion is one of the best of the lot that we have seen in any phone to date.
The photo I took above is an example of Night Sight in action and this was taken at midnight, btw follow myself, Martin and Goosed for more tech magic on social media, or TikTok because Martin is killing it over there. When using Night Sight you need to hold onto the camera for a couple of seconds to be fair they look gorgeous.
Night Sight has an additional mode built into it: astrophotography, which debuted on the Pixel 4, and there are several criteria you'll need to meet in order for this to work. This can only be used in basically pitch black with no residential lighting around and you will need a bit of patience. Point at your starts he screen will read 'astrophotography on'. Hit the shutter button, and the handset will take your pic and you need to wait about 2-5 mins for the photo to process.
Battery life
Not going to lie it's not perfect but it sure is one of the better batteries in this price range. The Google Pixel 4a is using a more than reasonable 3,140mAh battery which is again bigger and better than last years model and sorry to be picking on Apple but their new SE is only using a 1,800mAh, make of that what you will.
In terms of lifespan, the fine folks in Google estimate 24 hours of life, which is never going to be the case when you factor in usage but to be fair in my tests we managed to rock from 8am to 10pm without needing a charge, unless I went on a Spotify bender, in that case I may have had to the use the fast charge to get us through.
Something minor again that I really did enjoy was the estimated time remaining on the battery bar up the top of the screen, this shows once the battery is on it's last legs or you're using the battery saving mode. Another place Google trim the fat is with the complete lack of wireless charging but we do get fast charging.
Performance
When it comes to power and performance, the Google Pixel 4a stacks enough sauce to do everything you might want with a phone. Inside the phone it is powered by the Snapdragon 730, 6GB and 128GB of storage. Not going to lie, something like the OnePlus Nord both has a stronger spec sheets overall. The Nord has more RAM and more storage and 4 cameras instead of 2 but this is not about going into a spec war this is about delivering class and function at a good price which the Google Pixel 4a does in spades.
We are also working off Android 10, which is quick and easy to use and they have this new gesture control that you can use instead of the button navigation at the base of the screen and so far I still haven't quite mastered it but I do like it.
In other news Google Assistant is as is the norm these days is becoming more and more important and on the 4a you can summon El Googlio by swiping up from the bottom corner of the screen or of course say Okay Google, which is great considering this is hooked up to my Google Home.
The Goosed Verdict
Once upon a time, buying the €1,000 phone was the standard bearer, what you needed to show status and it's what you needed to spend to get something worth buying. That's no longer the case and phones like the OnePlus Nord, TCL 10 Pro and the Google Pixel 4a really go to show that if you want a solid phone for day to day use that has everything you need, then you no longer need to break the bank. That's music to Santa ears I reckon.
The Google Pixel 4a isn't a flagship phone and thankfully it doesn't even try to be, the 4a compromised but it does so in a way that gives you what you need in a phone! Google don't make light versions of premium apps and nor do they ignore the snazzy buzzwords in the market just to ramp up the price. Genuinely i've moved to the 4a permanently from more expensive phones and i'm very happy with this choice. The only real reason you would have to choose a €900 phone over this €389 beast is the lack of 5G, waterproofing, wireless charging, or expandable storage but think about it…do you really need any of them?
To put it simply you get an awesome camera, classy screen and solid battery life, plus some charming bits of software trickery all wrapped up in a lovely looking device. The Google Pixel 4a is one of the best phones you can get your hands on right now and that has nothing to do with the price tag.
Spec Sheet
Display: 5.81-inch 1080 x 2340 OLED, 443 ppi with hole punch camera
Dimensions & weight: 5.7 x 2.7 0.3 inches; 144 grams
Battery: 3,140mAh
RAM and storage: 6GB; 128GB
Processor: Qualcomm Snapdragon 730G
Rear camera: 12.2-megapixel, 1.4 μm pixel width, dual pixel phase detection autofocus, OIS and EIS, f/1.7 equivalent aperture, 77-degree field of view
Video: 1080p at 30, 60, or 120fps; 720p at 30, 60, or 240fps; 4K a 30fps
Front camera: 8-megapixel, 1.12 μm pixel width, ƒ/2.0 equivalent aperture, 84-degree field of view
Other: Stereo speakers, headphone jack, USB-C, no wireless charging
Supports 4G but not 5G
Includes 18W USB power adapter and cable in box, no headphones in box