TikTok is truly throwing up some wonderful randomness into the world. The latest TikTok star to go viral isn't an influencer or some kid who did a dance. No. This time, it's a random chip shop that's blowing up on the social media platform. Binley Mega Chippy is filling everyone's TikTok feeds, even here in Ireland which is leading to some confusion. So just where can you find Binley Mega Chippy?
Where is Binley Mega Chippy?
Binley Mega Chippy can be found on Binley Road in Binley. I'm not joking, that's the address. If you've seen Binley Mega Chippy and are tempted to make a bank holiday road trip, I have some bad news. Binley isn't in Ireland.
I'm afraid Binley and the chipper in question is to be found in Coventry, over in the UK.
Now, that's not to say it's impossible.
How to Get to Binley Mega Chippy from Ireland
You could jump on a flight from Dublin to Coventry. It's pretty cheap. A return flight to Coventry would set you back about €44. A taxi from the airport to the chipper and back would be about €40. The price of the chipper itself would be anywhere from €10 to €20, depending on what you're in the mood for.
So it can be done, if you really want to.
Why is Binley Mega Chippy Going Viral?
The funny part of Binley Mega Chippy going viral for me is that I'm not even sure if the chip shop has a TikTok account. Seemingly hundreds of parody accounts have sprung up on the platform alongside a little song dedicated to the chip shop.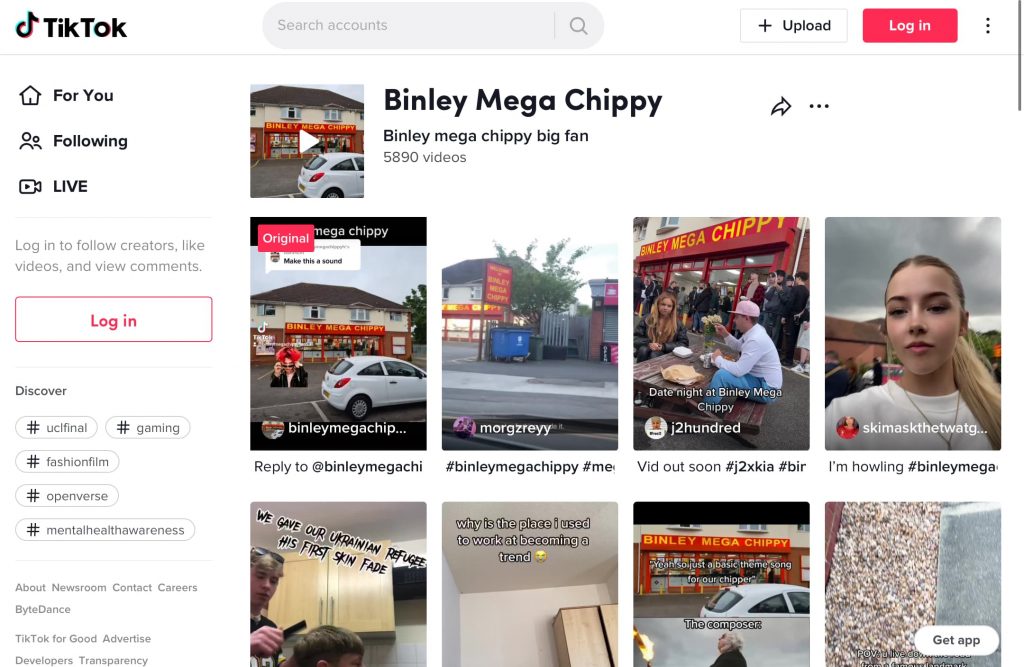 The people of TikTok just decided it was all too perfect to not accept it into their lives and now it's viral. Owners are probably both confused and delighted as now they are constant queues out the door. I'm sure it's leading to a crisis of potato supplies for chips.
It's making me more broadly crave a bag of chips. But for now, I'll have to dream of a trip to Binley.
You might well wonder why we're writing about this. Here at Goosed we're keen to try and explain the latest random things on social media platforms such as TikTok. You can follow us on our Twitter or Tiktok.