If like any of us here you work in an office, then no doubt you're in front of a screen all day. In the past we have written about how sitting is the new smoking. But did you know that all those hours in front of your desktop/laptop is doing some serious damage to your eyes? Hence why we decided to take a closer look at Ambr Eyewear (excuse my pun).
Put it like this, even if you have perfect eyesight, hours looking at a screen will put a real strain on your eyes. If you have trouble sleeping or get random headaches, then it might be down to the length of time spent in front of a screen. The solution? Ambr Eyewear.
Aren't they just glasses?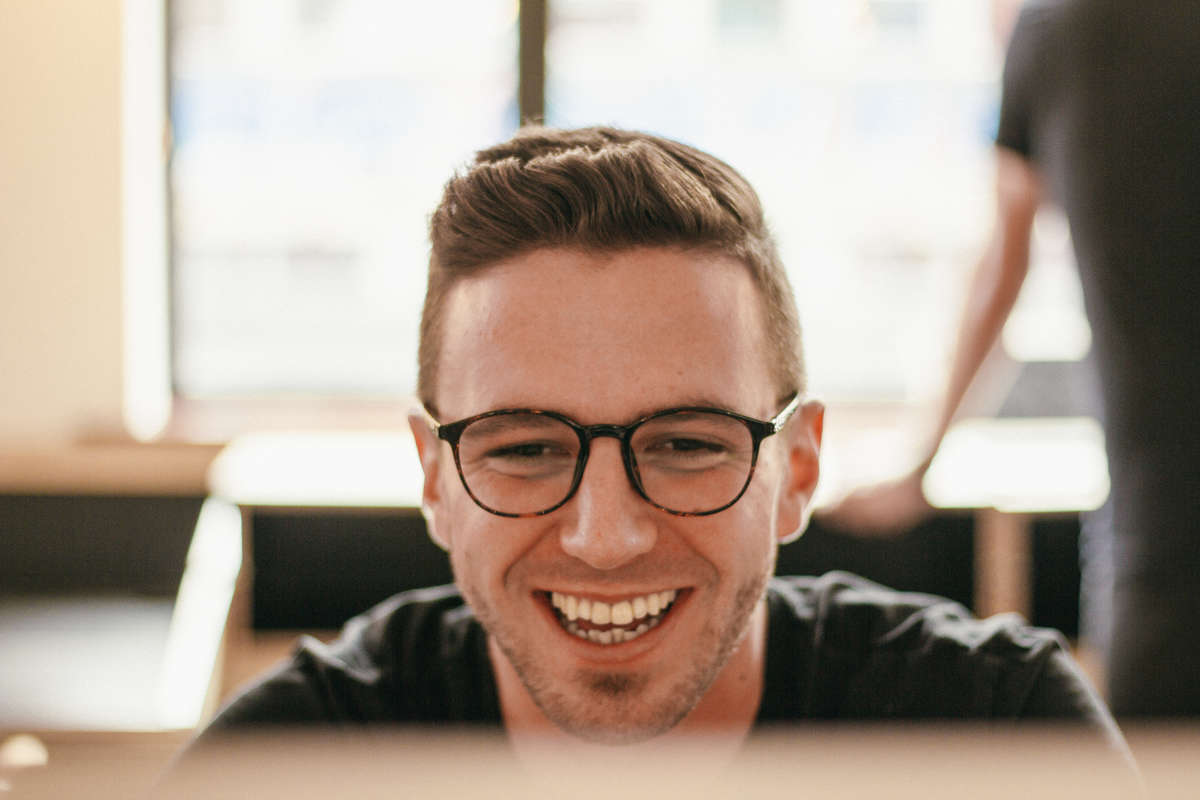 Ah no, Ambr glasses are for anyone who spends a large amount of time using screens for work or leisure. We've got multiple devices these days so it's inevitable that prolonged screen use is becoming an issue to eye health. These glasses are perfect for designers, students and anyone fond of a Netflix binge! If you spend over 2 hours a day in front of a screen you might want to think about investing in a pair.
Right before going on it's good to say this, I spend quite a few hours in front of a screen daily. (8-12 hours per day on average) This has been the case since college so we are talking about 10 years of sitting in front of a screen without thinking of protection.
When you spend that long in front of a screen it's no surprise that you get a few problems. These problems can be headaches, issues with sleep or generally feeling like your eyes are goosed. Have you ever walked out of work and had the thought "Jesus my eyes are fucked" or when you're looking at images on your screen and you think they seem blurred but in fact, it's just you? Well, then you know exactly where I'm coming from here.
After having enough of the headaches, a visit to Specsavers was in order. The optician said my eyesight was perfect and that was fine but I still wanted a solution. That's when I found Ambr Eyewear. After reading some reviews on social media and through their site it was time to take the plunge and give them a go.
Now initially I was off the belief that these glasses would be nothing more than a snazzy looking placebo or at the very least be a better-looking alternative to the naff looking screen lenses we've seen before. Luckily enough for me, they look nice. So even if they didn't work as planned I thought at least here's a nice accessory that might make me look a bit smarter.
Within a couple of days the difference was noticeable. Now over 2 months later I can say this with confidence, Ambr Eyewear glasses are the real deal. Those pesky headaches I used to get – gonzo. Also sleeping has vastly improved, if you notice you struggle to sleep after watching tv or binging on Netflix, it has to do with the screen blue light being emitted. With these glasses I find going to sleep a bit easier which is great for anyone who gets the pleasure of dealing with me on a daily basis. This might sound like an ad but trust me it's not. I actually bought my pair of specs myself, in fact, I went for the Asteri frame in black because they reminded me of the pair worn by Henry Cavill's, Clark Kent.
The Dublin based company has six different styles in their range with an option of colours for each frame. If you're braver than me there are some funky red, clear and even emerald colours available.
The brains behind the brand
We love showing off the best of Irish Tech and to be fair Ambr Eyewear properly finds itself in this category. Founded by Dan Nugent and Sacha Cahill, their backgrounds have helped put the company on the map.
Dan's background is in online marketing. With a degree in commerce from UCD under his belt and work history including time spend in Dublin based creative agency In the Company of Huskies. Sacha then is the style guru of the team, her background contains an art degree in Trinity as well as time working in the Dumbo art gallery in New York. This double act couples the beautiful with the brilliant to bring a new product that has already grown beyond their imaginations. You can now see their kit on the high street in Brown Thomas.
They have also recently won the Lead Entrepreneur Award at the recent TU Dublin/IADT New Frontiers annual showcase. At the showcase over 100 startup stakeholders were involved. Ambr managed to impress the judging panel of venture capitalists to take the home the gong.
Off the back of this, it was announced that the company is now attracting customers in 60 countries and should be in the remainder of the Selfridge outlets before the end of the year.
Who should use them?
As a society, most of us have become dependant on screens, whether that's for work or entertainment purposes. One study went as far as to suggest that over 60% of adults are spending six hours plus per day in front of some form of digital display. Hard to argue with aswell by the time to take into account your TV, tablet, smartphone and laptop. While we love our computers it's a known fact that overuse can do significant damage to our eyes.
Right now Ambr Eyewear has been cornered by the bloggers, writers, designers and those sorts but the reality is anyone who is in front of a screen that much should consider investing. If you already wear glasses make sure you're protected and get a set that you can wear on the daily that happens to have the blue filter as standard.
The Techie stuff
Sure it's not exactly a secret that the blue light is going to mess up your eyes, especially before bed. A recent study from the Harvard School of Medicine has shown that blue light exposure, especially over an extended period depletes the brain's ability to produce melatonin. This is the hormone that regulates sleep, hence why after a Netflix binge sleeping can be that bit more difficult. Not only does is affect your melatonin but the high-frequency light flickering also increases eye strain thus making them tire quickly. So on one side your struggling to sleep while on the other your eyes are knackered, not my idea of a fun combo.
During his time in an agency, Dan started realising he was having these problems and while blue light filters on lenses have been available as an additional feature for prescription glasses but they needed something more.
"I thought it was a problem I'd just have to deal with but after trying the glasses, all that discomfort vanished."
Ambr Eyewear glasses use anti-glare technology that not only block around 55% of blue light but will also greatly reduce macular degeneration and if that's not enough they will also block 95% of UV light too. Another recent study we have seen from the University of Houston claims that people who wear blue light blocking glasses before bed had a 58% higher level of melatonin. Basically no more waiting for your eyes to adjust to darkness when you shut down the laptop to go to bed and no more lying in the dark trying to sleep.
What sets them apart from other tinted glasses?
Traditional amber tinted glasses designed for computer use have generally been an ugly bit of kit. Like look at those yokes, they remind me of something Edgar Davids used to wear playing football back in the day. Thankfully Ambr's glasses look like normal glasses and the tint isn't noticeable at all. Handy for when you're out and about.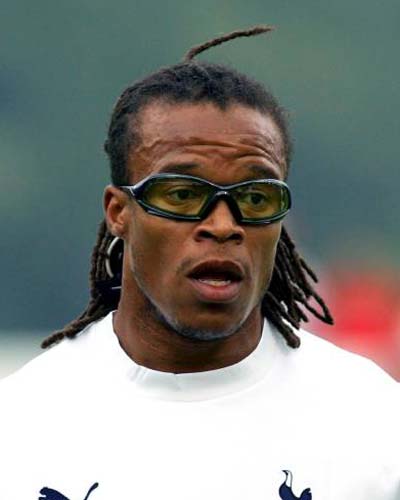 Not only that but for people like graphic designers an accurate colour perception is required and with the old style glasses as you can imagine everything is going to look a bit yellow which isn't ideal. What you get is a pair of glasses that seems like there is no colour difference between wearing and not wearing them while looking at a screen. The long and short of it is you Ambr Eyewear glasses won't have you looking like an early 00's Dutch footballer while improving the functionality of screen protection glasses of the past.
Ordering process
Ridiculously simple actually. Buying glasses can be a bit of a risky business when choosing the right set in a shop let alone online. Yet the team at Ambr nail it. Once you decide on a pair you like, you need to try them on right? well, using AR you can virtually try on any pair of spectacles to make sure you're getting the right set. Open the camera you line up your face with the outline and like a Snapchat filter, the glasses are on.
Once you find the set you want to buy, simply order online as normal or upload your prescription if you already wear glasses. That's really it, no bells or whistles just an easy to use, innovative process that's exactly as it should be.
The Goosed Verdict
Most of the time we review products that are more hands-on so something that is made to help the modern office worker or anyone who spends over 2 hours a day in front of the screen is something I was very interested in.
As we mentioned earlier Ambr Eyewear has already become the spectacles of choice for writers, editors, bloggers and vloggers alike. Well, now you can count Goosed.ie on that list because they really do work.
Within a week I could feel the difference. My eyes felt less strained, I started sleeping better and the occasional headache from a proper gaming bing session all became a thing of the past. To think that something as simple as a filter on a pair of glasses could make such a difference. It just goes to show the damage a screen can do to your eyes due to prolonged use without protection.
Stylish and serving a purpose, what more could we ask for?
Want to grab a set? We have a discount code for 10% off, just use our referral code.